Prince Charles officially opened Green Dragon Square near Leicester Market in 2020
The Midlands Chapter of the British Asian Trust was launched by Prince Charles in 2020
The accession of King Charles III was announced by the High Sheriff of Leicestershire on the steps of Leicester Town Hall
The then Prince of Wales and Duchess of Cornwall, began their 2020 trip to Leicester and Leicestershire with a joint engagement alongside Prince William and his wife Catherine, the Duchess of Cambridge. They visited the Defence and National Rehabilitation Centre at Stanford Hall, near Loughborough, where Prince William participated in a game of wheelchair basketball.
The Prince of Wales and Duchess of Cornwall, then travelled into the city to fulfil their busy schedule. After speaking with stallholders in the food market, His Royal Highness unveiled a plaque to reopen the newly named Green Dragon Square. He apologised for making the assembled crowds wait in very chilly weather conditions and thanked them for an 'incredibly kind' welcome to 'a great city'. The couple spoke to members of the Sharma Women's Charity before going on to separate engagements.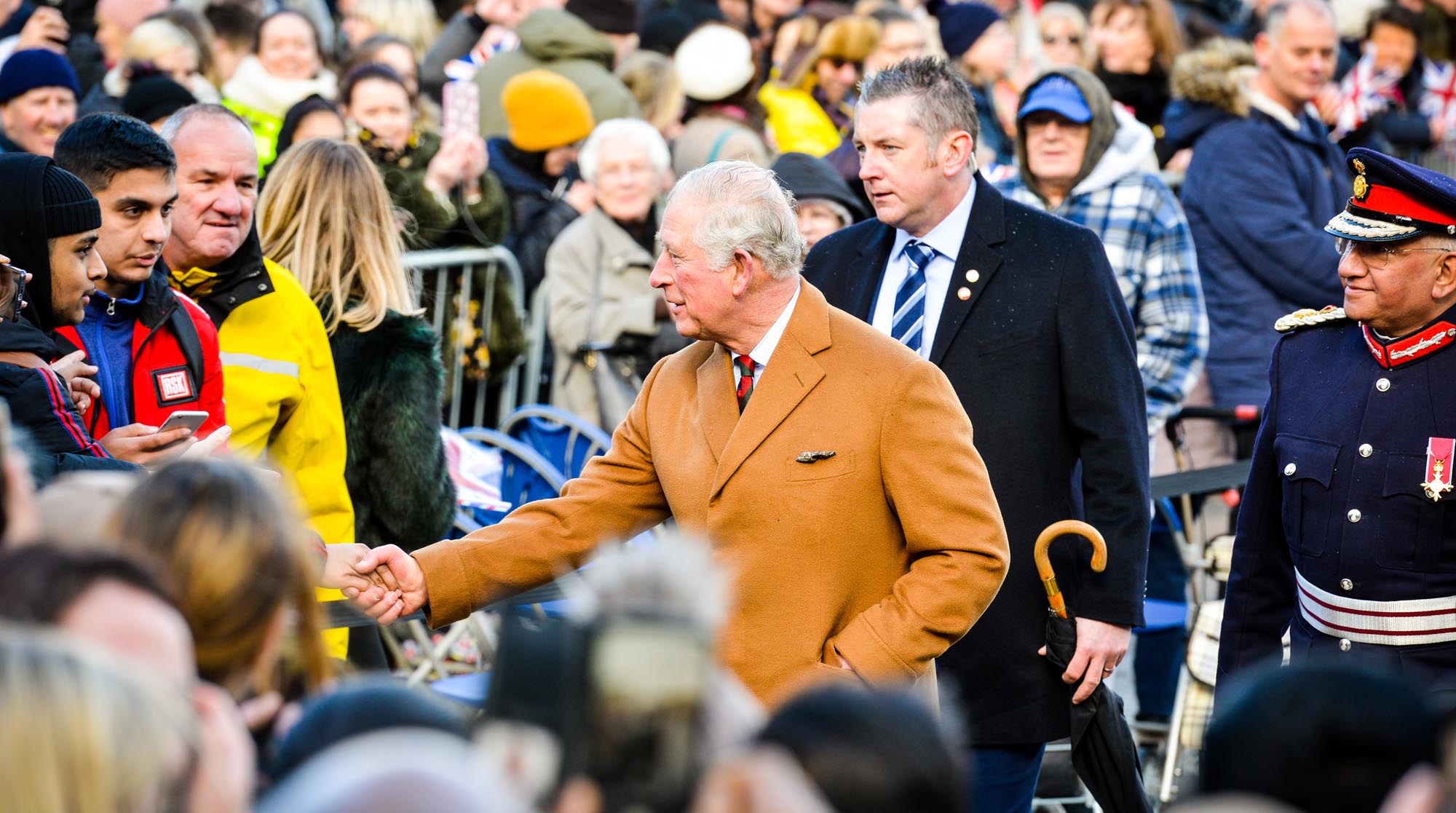 As patron of the British Asian Trust Charity, Prince Charles attended the launch of the East Midlands Chapter at the City Rooms on Hotel Street. CHer Royal Highness, the Duchess of Cornwall, who is president of the Royal Voluntary Service, took part in the 'Big Trolley Push' at Leicester General Hospital. Their final visits were to the workshop of Soane Britain, makers of rattan furniture, and the Cambridge Satchel Company at Syston.
The Proclamation of the new king
On Sunday 11th September 2022 at 1pm, the High Sheriff of Leicestershire, Mehmooda Duke MBE, stood on the steps of Leicester Town Hall to read the Proclamation of the King. The Lord-Lieutenant of Leicestershire, the Lord Mayor of Leicester, and the Chairman of the County Council shared the duties of announcing that Prince Charles had been declared King Charles III following the death of Queen Elizabeth II on Thursday 8th September 2022.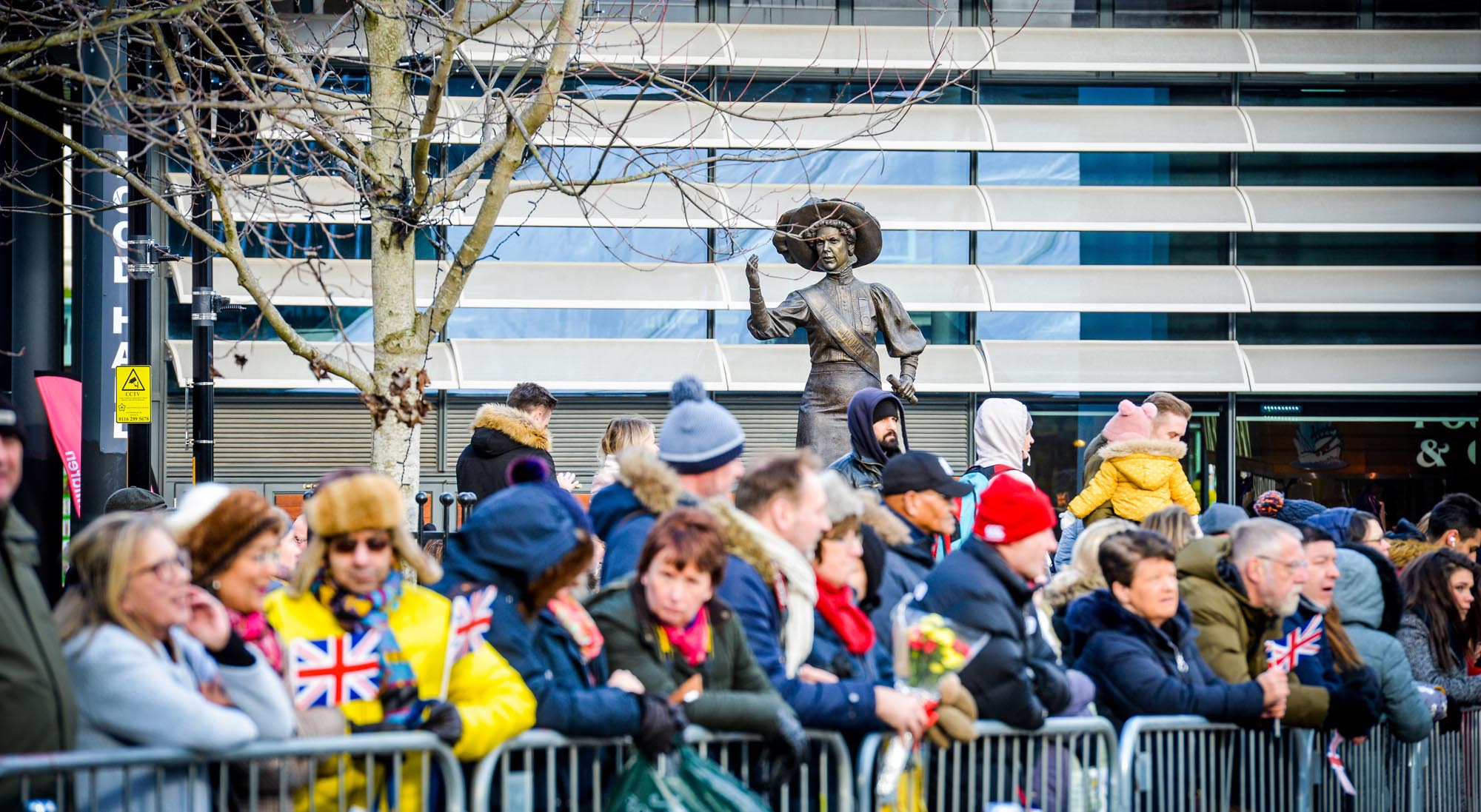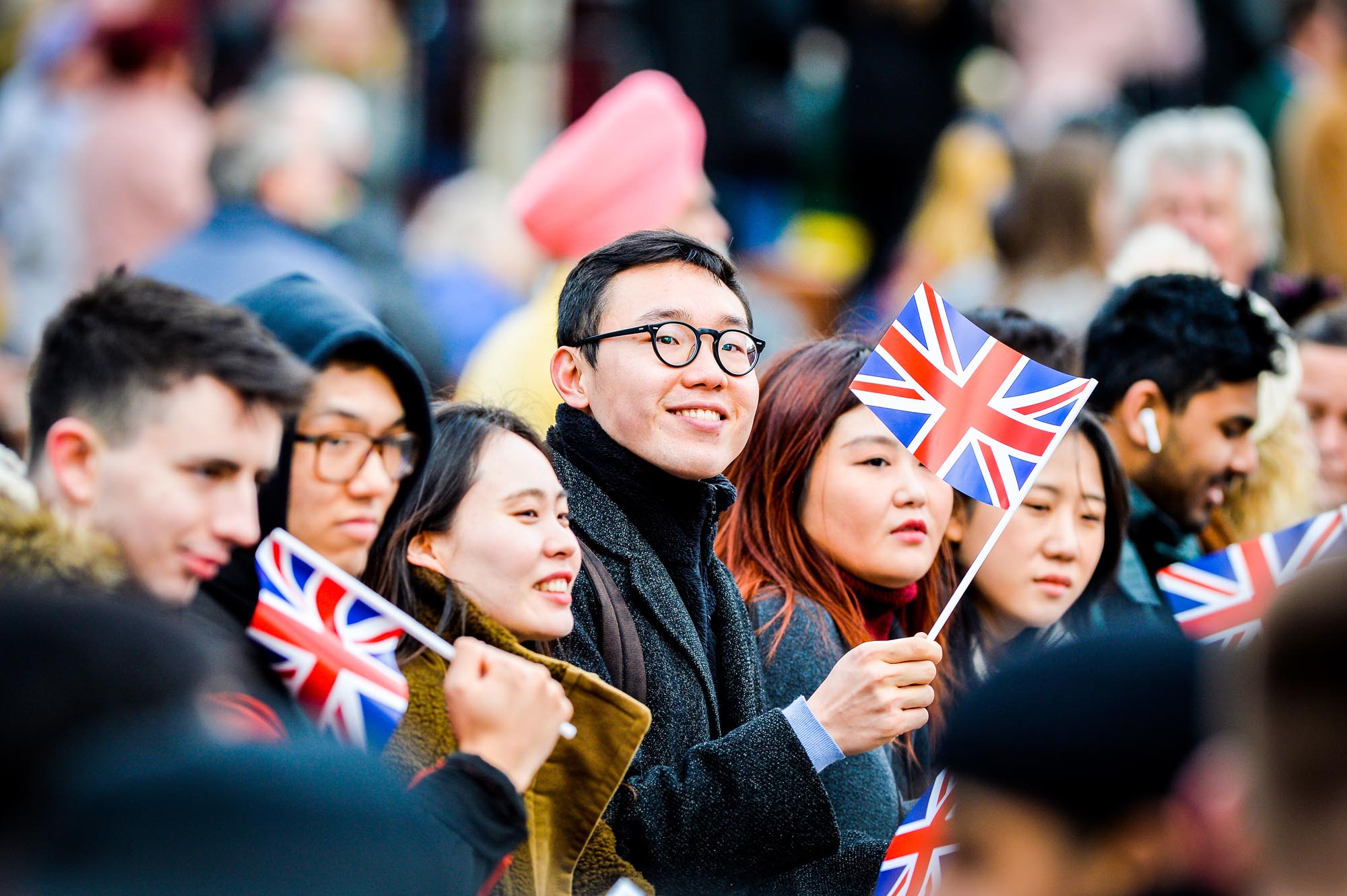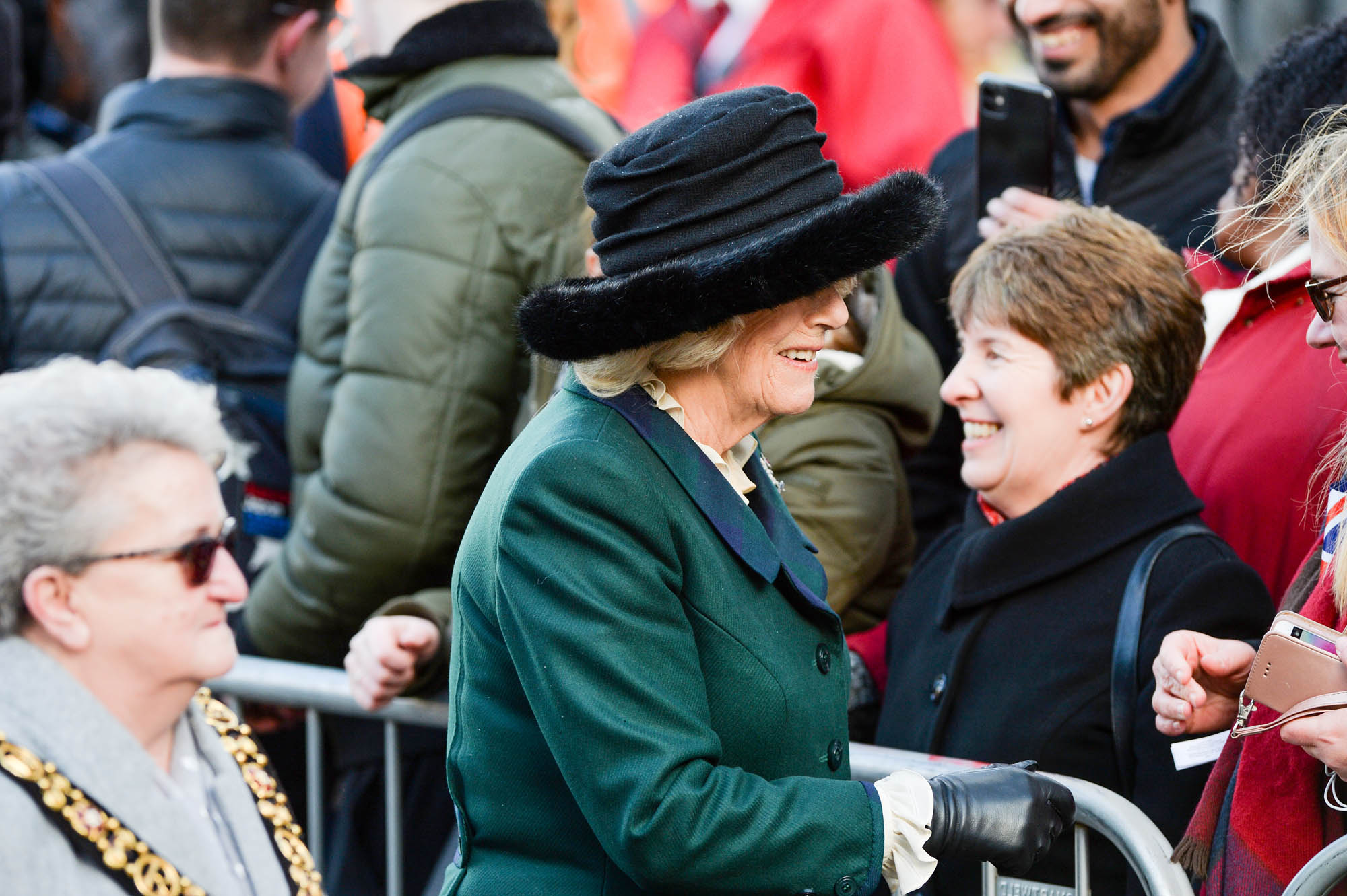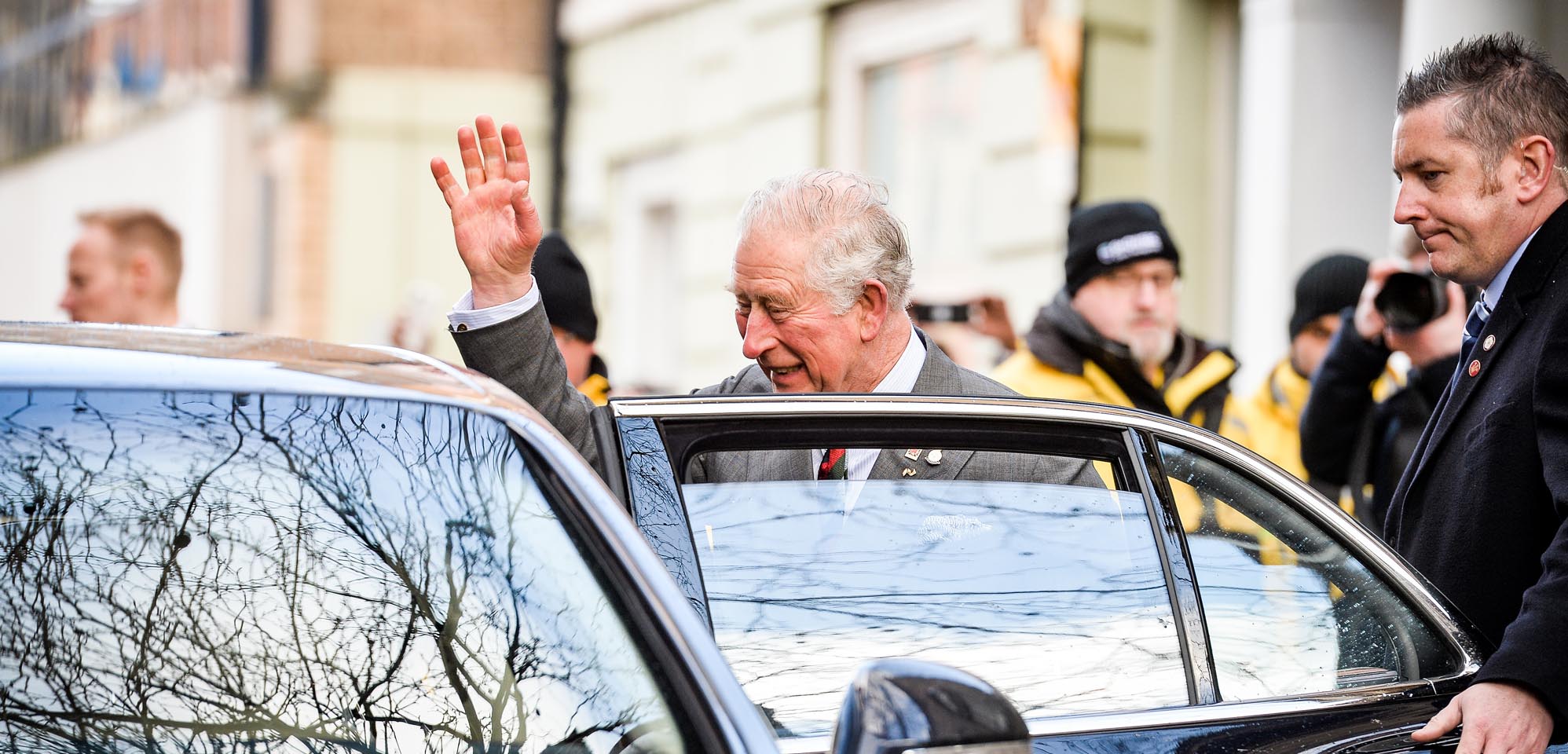 Continue the story of
The King in Leicester - A History of Royal Visits

Your ultimate guide to visiting the city