Leicester's Roman market-hall or macellum was 43m long, 33m wide and at least 16m high, roughly the same size as Leicester Cathedral
Archaeologists have found a collapsed wall from the macellum on Highcross Street which was built in a similar manner to the Jewry Wall
Goods and food were imported to Leicester from across the Roman Empire, including pottery from France, Spain and Italy, and exotic food such as figs, grapes and olives
A Roman market hall, and a delicatessen
Roman Leicester was a bustling place full of opportunities to work and to shop.
The Roman market-hall
The main shopping centre in Roman Leicester was the forum, but the town's growing prosperity in the early 3rd century CE necessitated construction of a new market-hall, or macellum, on land to the north. This was built on along similar lines as the forum, with a large aisled hall and ranges of buildings surrounding a courtyard, but it would have been solely devoted to commerce. First discovered in 1958, today it lies opposite the old Free Grammar School on Highcross Street. Its main hall had a simple durable concrete floor but its walls and ceilings were lavishly decorated with painted plaster, and it would have been full of small shops and market stalls – rather like Leicester Market today.
A remarkable archaeological discovery was made in 2006 on the eastern side of Highcross Street. An extensive spread of stone and tile rubble turned out to be the collapsed eastern gable-end wall of the macellum. The area of masonry measured at least 7m by 10m and it was built in a similar manner to the Jewry Wall. Archaeologists were able to calculate that the fallen wall broke off at a level of about 3.6m above the ground and that the macellum would have been at least 16m in height. This is equivalent to a three- or four-storey building today.
The macellum probably fell out of use during the late 4th century after a prolonged period of neglect. Parts of the building may have been destroyed by a large fire. The gable wall finally collapsed during the second half of the 5th century CE.

What to eat…
Excavation of part of a Roman building near St Nicholas Circle has identified it as a 'delicatessen' selling both local foodstuffs including smoked meat and exotic imports, such as figs, grapes and olives. Broken pottery found in a refuse pit behind the shops was unusual because it was mostly amphorae, bowls, jars and flagons but no drinking vessels, plates or mixing dishes. This suggests food was not being consumed on the premises, like a tavern, but was being stored and displayed for sale.
Food remains show that people enjoyed a varied diet. Barley and spelt wheat (used to make bread and porridge, and to thicken stews) were grown locally, along with peas, beans, leaf beets, apples, plums and cherries. Wild foods were also harvested, including hazelnuts, sloes, blackberries, elder and sorrel. People could season dishes with wild mint, coriander, opium poppy and mustard, whilst the wealthy could afford imported foods such as lentils and dried fruits. Meat mostly came from domesticated cattle, sheep, goat, pig and fowl, but wild deer, hare, geese and duck were also hunted. The fish that was consumed comprised mainly eels and herrings, although oysters too were a common food and were probably transported from the Essex coast. Finds of shell indicate that eggs were eaten, but other foods which must have been consumed, such as honey, milk and cheese, have left no trace.
Craft work
Whilst many goods were imported from across the Roman Empire, there is also abundant evidence across Leicester for local craft activities. Iron, bronze, lead, glass, wood, textiles, bone, horn and leather were all being worked and examples of such manufacture include bone pin workshops and a smithy found at Vine Street.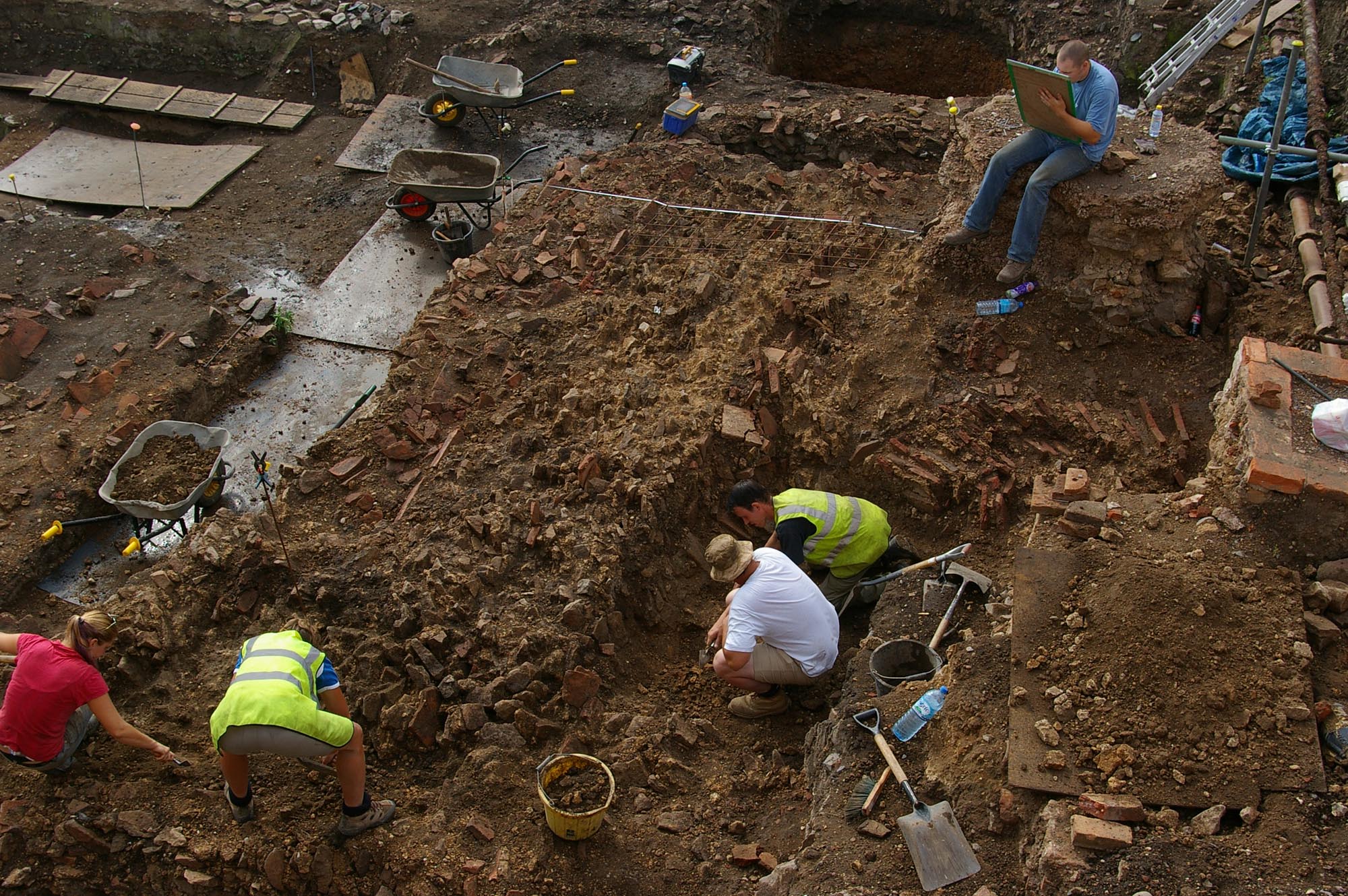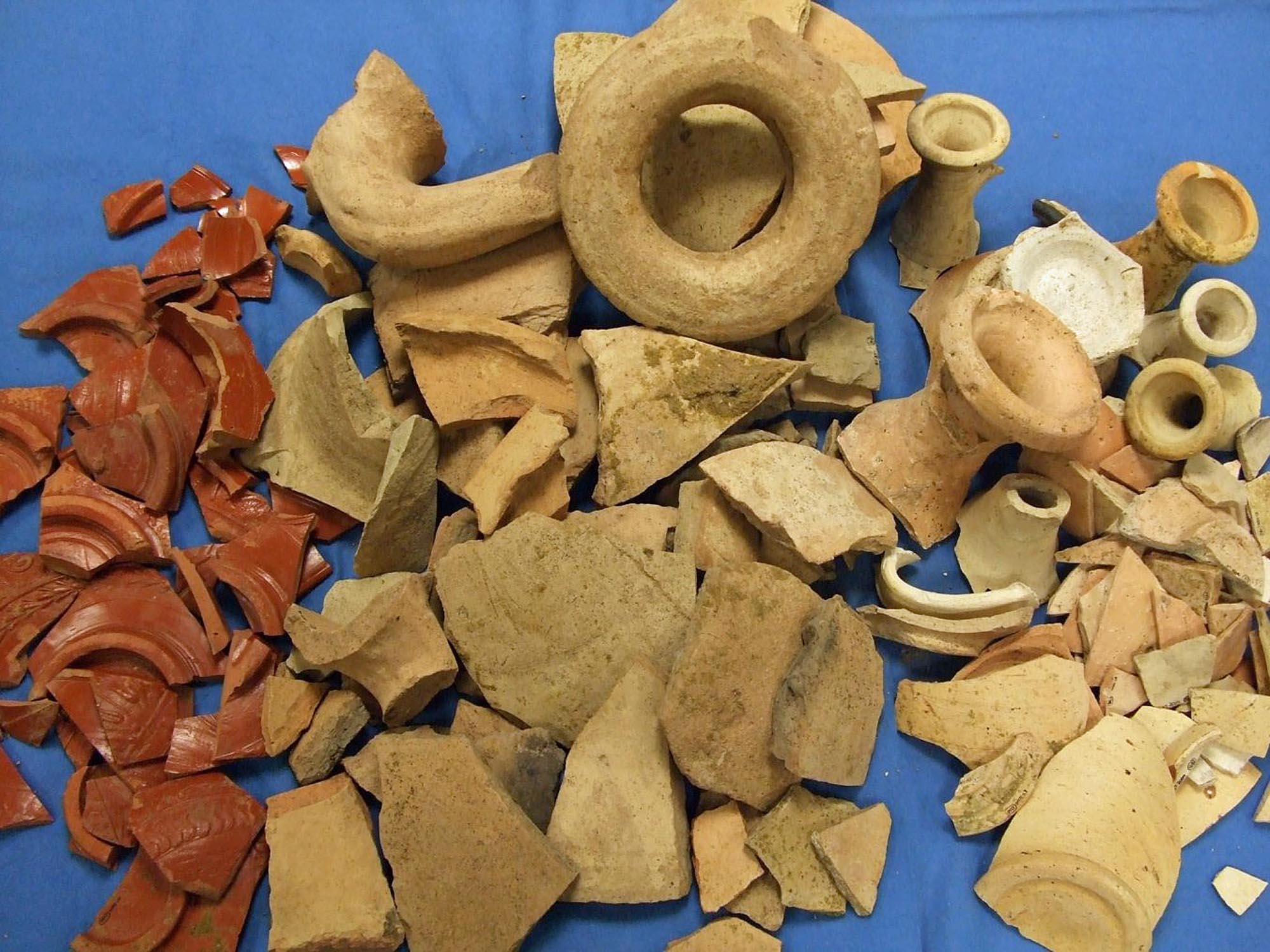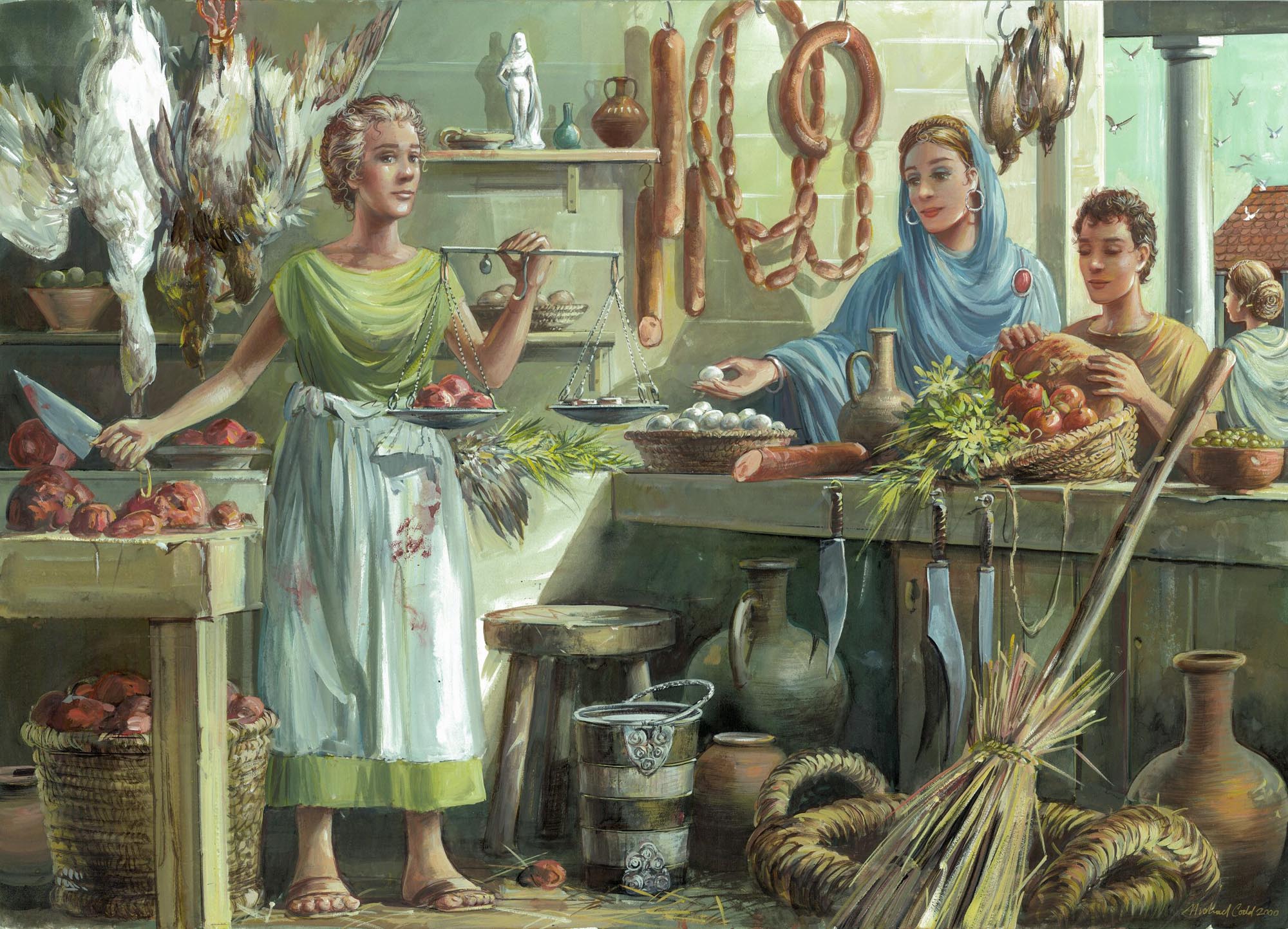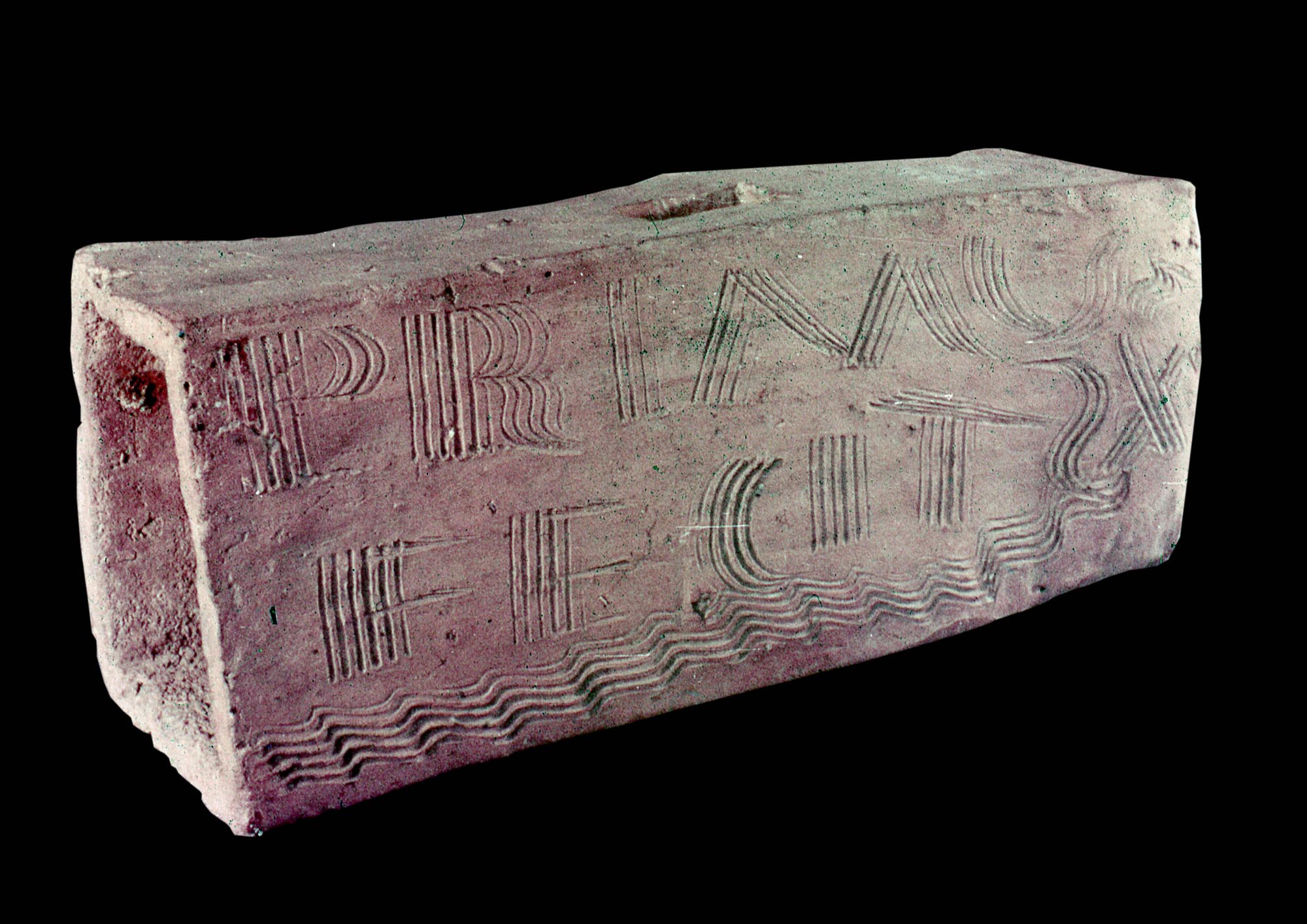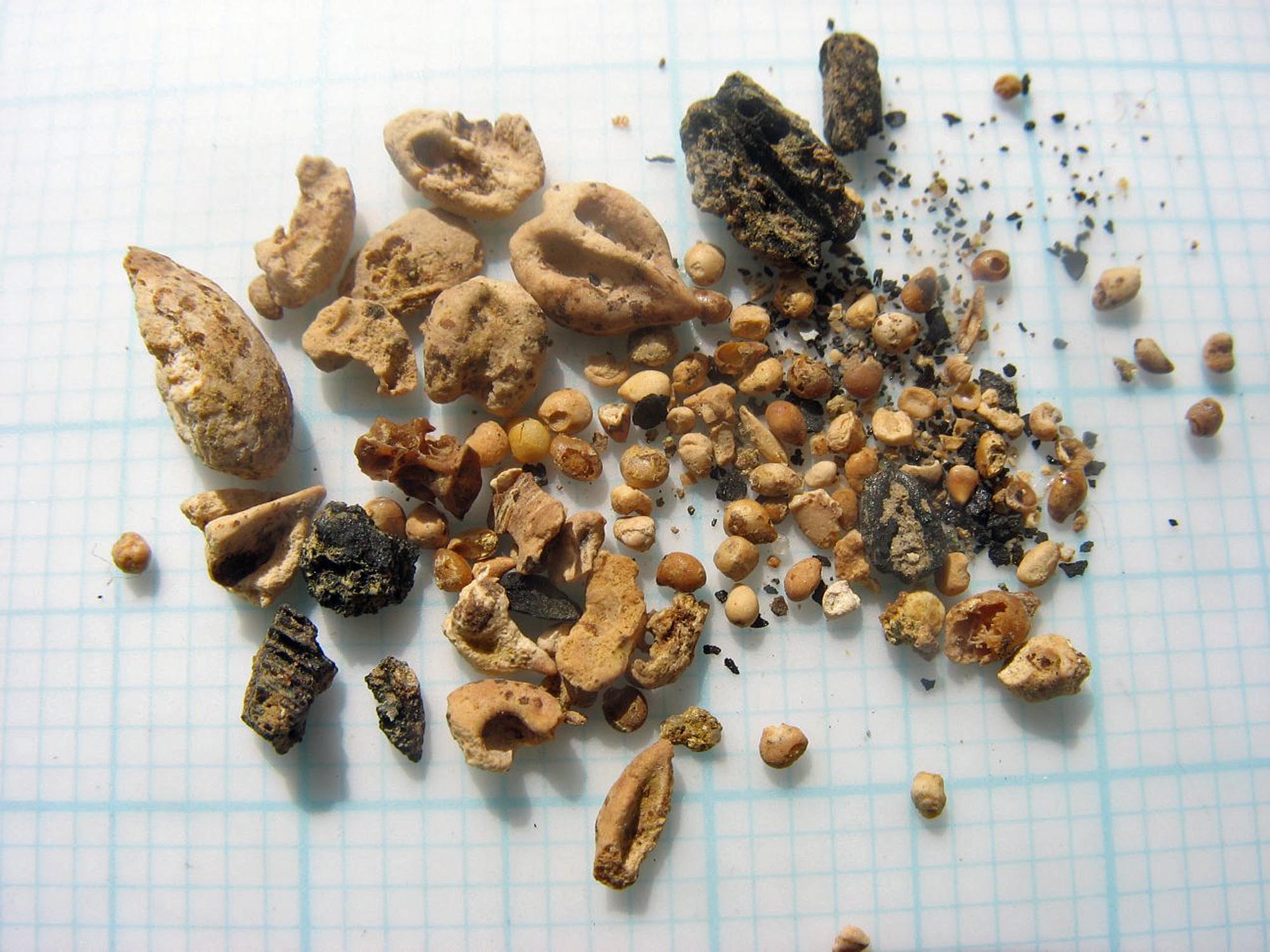 Continue the story of
The Romans in Leicester
Roman Leicester
(47- 500) A military fort was erected, attracting traders and a growing civilian community to Leicester (known as Ratae Corieltauvorum to the Romans). The town steadily grew throughout the reign of the Romans.
Medieval Leicester
(500 – 1500) The early years of this period was one of unrest with Saxon, Danes and Norman invaders having their influences over the town. Later, of course, came Richard III and the final battle of the Wars of the Roses was fought on Leicester's doorstep.
Tudor & Stuart Leicester
(1500 – 1700) The wool trade flourished in Leicester with one local, a former mayor named William Wigston, making his fortune. During the English Civil War a bloody battle was fought as the forces of King Charles I laid siege to the town.
Georgian Leicester
(1700 – 1837) The knitting industry had really stared to take hold and Leicester was fast becoming the main centre of hosiery manufacture in Britain. This new prosperity was reflected throughout the town with broader, paved streets lined with elegant brick buildings and genteel residences.
Edwardian Leicester
(1901 – 1910) Electric trams came to the streets of Leicester and increased literacy among the citizens led to many becoming politicised. The famous 1905 'March of the Unemployed to London' left from Leicester market when 30,000 people came to witness the historic event.
Early 20th Century Leicester
(1910 – 1973) The diverse industrial base meant Leicester was able to cope with the economic challenges of the 1920s and 1930s. New light engineering businesses, such as typewriter and scientific instrument making, complemented the more traditional industries of hosiery and footwear manufacturing.
Modern Leicester
(1973 – present day) Industry was still thriving in the city during the 1970s, with the work opportunities attracting many immigrants from all over the world. While industry has declined in recent years, excellent transport links have made Leicester an attractive centre for many businesses. The City now has much to be proud of including its sporting achievements and the richness of its cultural heritage and diversity.
Change time period...
Roman Leicester
Medieval Leicester
Tudor & Stuart Leicester
Georgian Leicester
Victorian Leicester
Edwardian Leicester
Early 20th Century Leicester
Modern Leicester

Your ultimate guide to visiting the city