This large house which measured 40m by 40m had at least 26 rooms
It contained a large central courtyard and an ornamental pool
A rare lead curse tablet from Leicester tells of a man called Servandus, who had his favourite cloak stolen from the slaves' quarters of the Vine Street courtyard house
A spacious home
One of the largest townhouses found in Leicester was a courtyard house excavated at Vine Street in 2004-06 (now beneath the John Lewis multi-storey car park). Built in the early 3rd century, this spacious home measured 40m by 40m, with four ranges of rooms linked by corridors surrounding a central courtyard. Built of stone and roofed with diamond-shaped slates, it had at least 26 rooms, many of which were furnished with painted walls and concrete floors or mosaic pavements, whilst some rooms were heated underfloor through hypocausts.
The formal reception rooms faced the entrance, surrounded by everyday living spaces and smaller more utilitarian service rooms. In one corner of the building was a kitchen, and other rooms would have acted as dining rooms, sitting rooms, bedrooms, offices and porter's lodges. The large courtyard could be viewed from all sides and contained an ornamental pool, and land behind the house may have been laid out as a garden.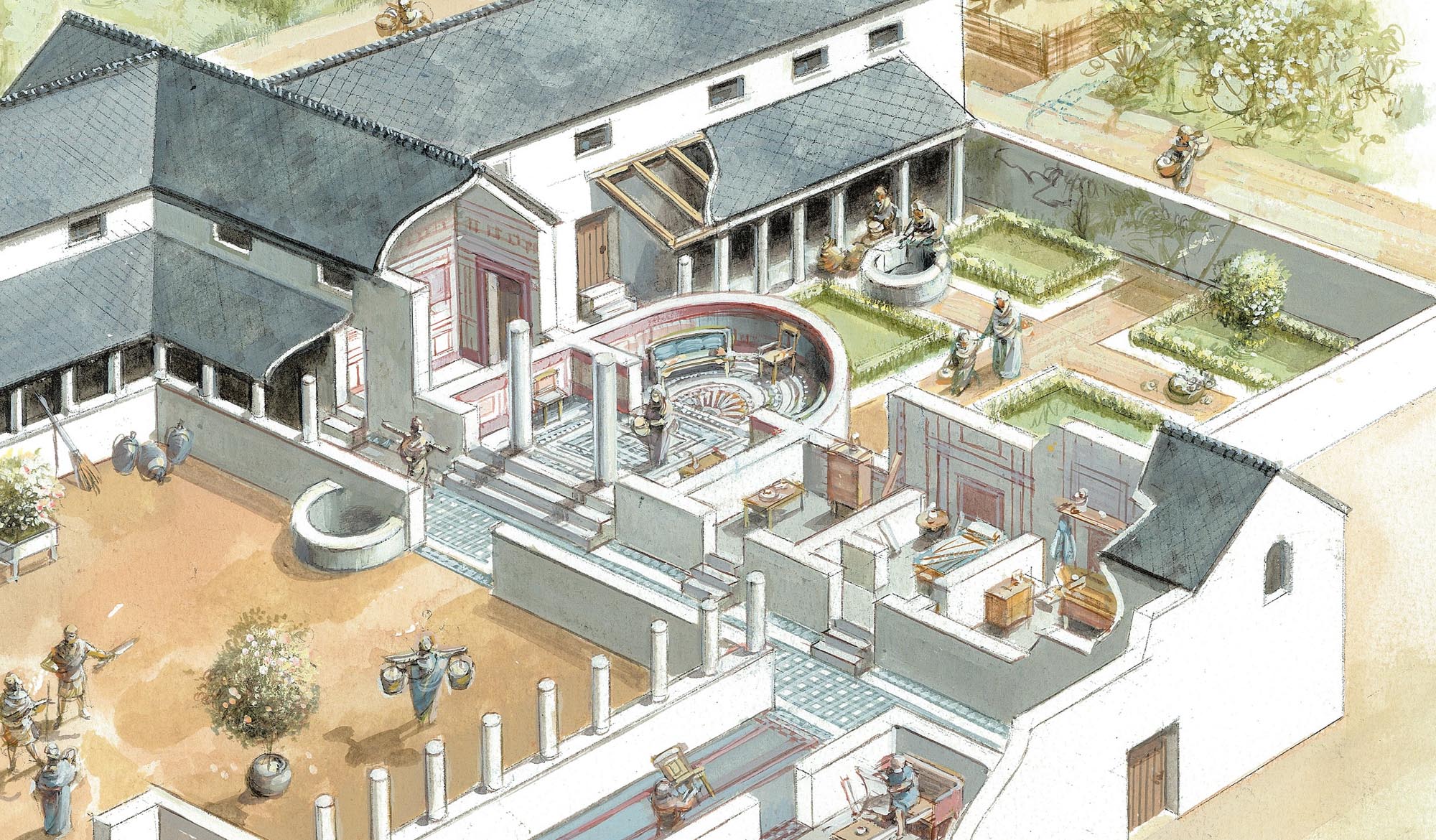 Evidence of living
Finds from the house provided ample evidence for the lifestyle of its occupants. Their diet included a wide variety of local fruits, fish and meat. Game was also served at table, as well as imported foods such as figs, sea fish and oysters. Food and drink was stored and prepared in a wide range of bowls, jars and amphorae, before being served in fine-quality glass and pottery tableware.
Dogs were kept, possibly as pets, guard or hunting dogs. The occupants had a wide variety of personal possessions including coins, gaming counters, brooches, bracelets, hair pins, metal spoons, spindle whorls and keys - all demonstrating the wide variety of domestic and leisure pursuits undertaken by a rich family served by a large number of servants and slaves.
Roman Curse Tablet
A lead 'curse tablet' describing the theft of a cloak from a man called Servandus, from a slave quarters, was found near the courtyard house. Nineteen suspects are listed, probably representing a unique roll-call of slaves from a single household, most likely from the Vine Street courtyard house.
Find out more about Leicester's Roman curse tablets on the University of Leicester Archaeological Services website.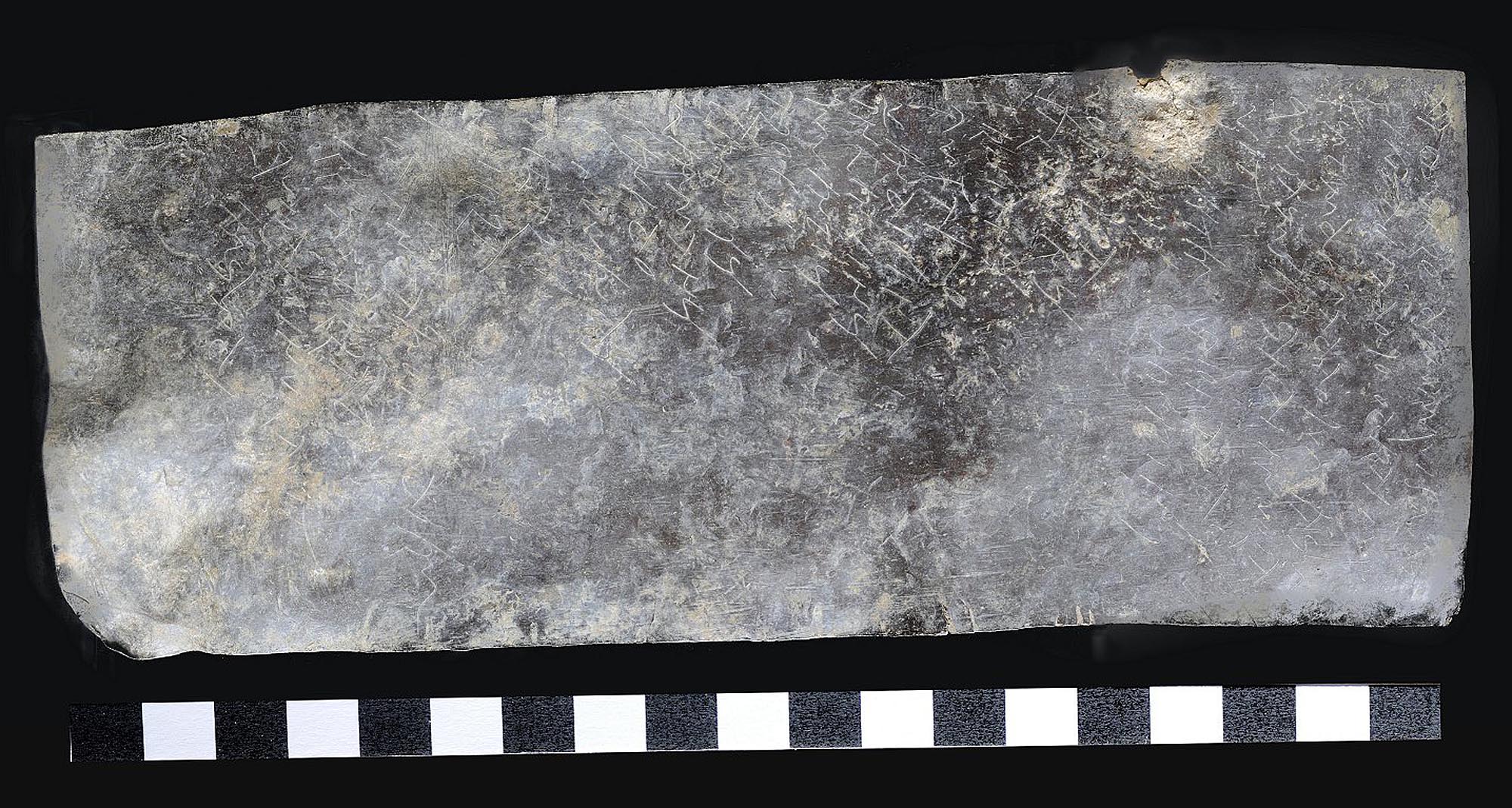 Timeline
Continue the story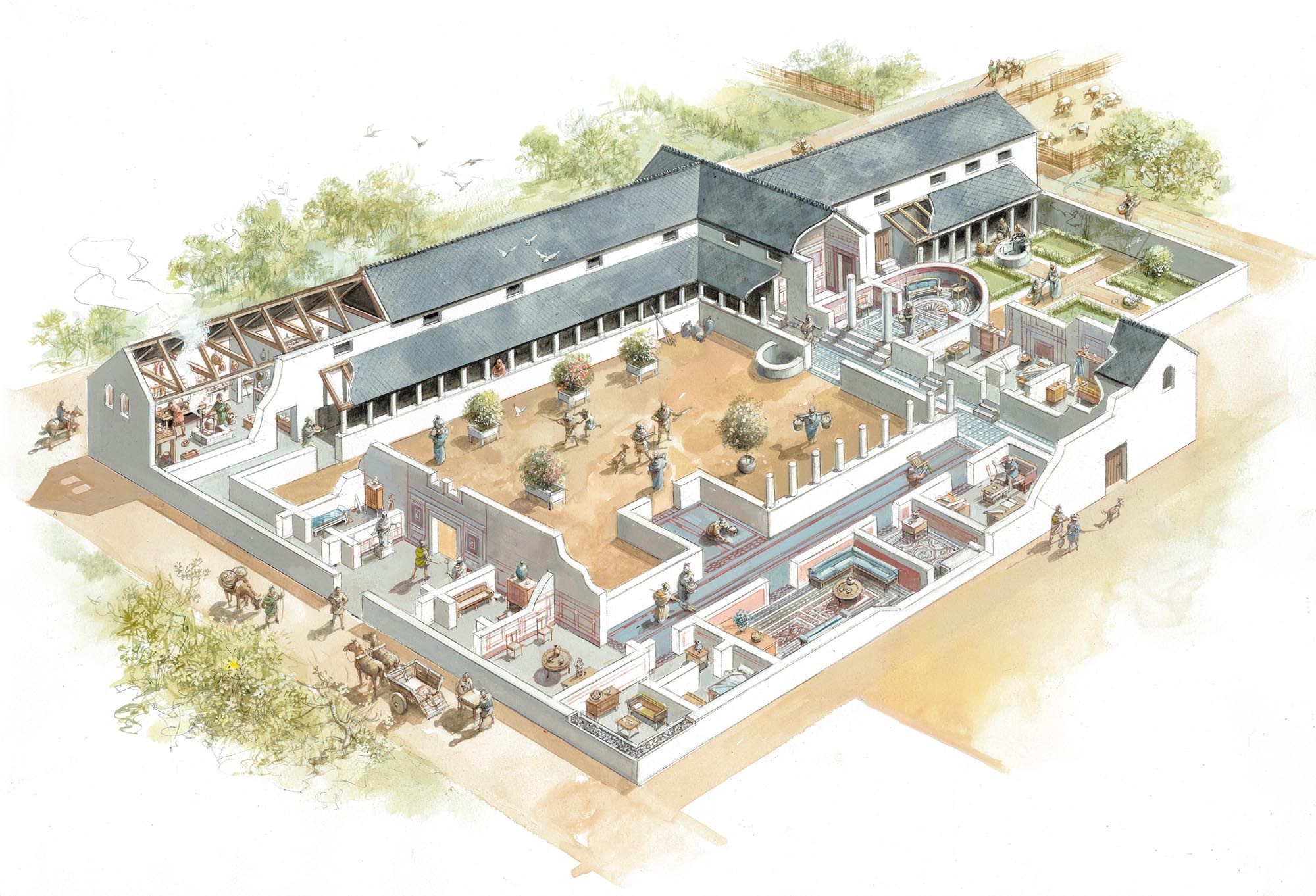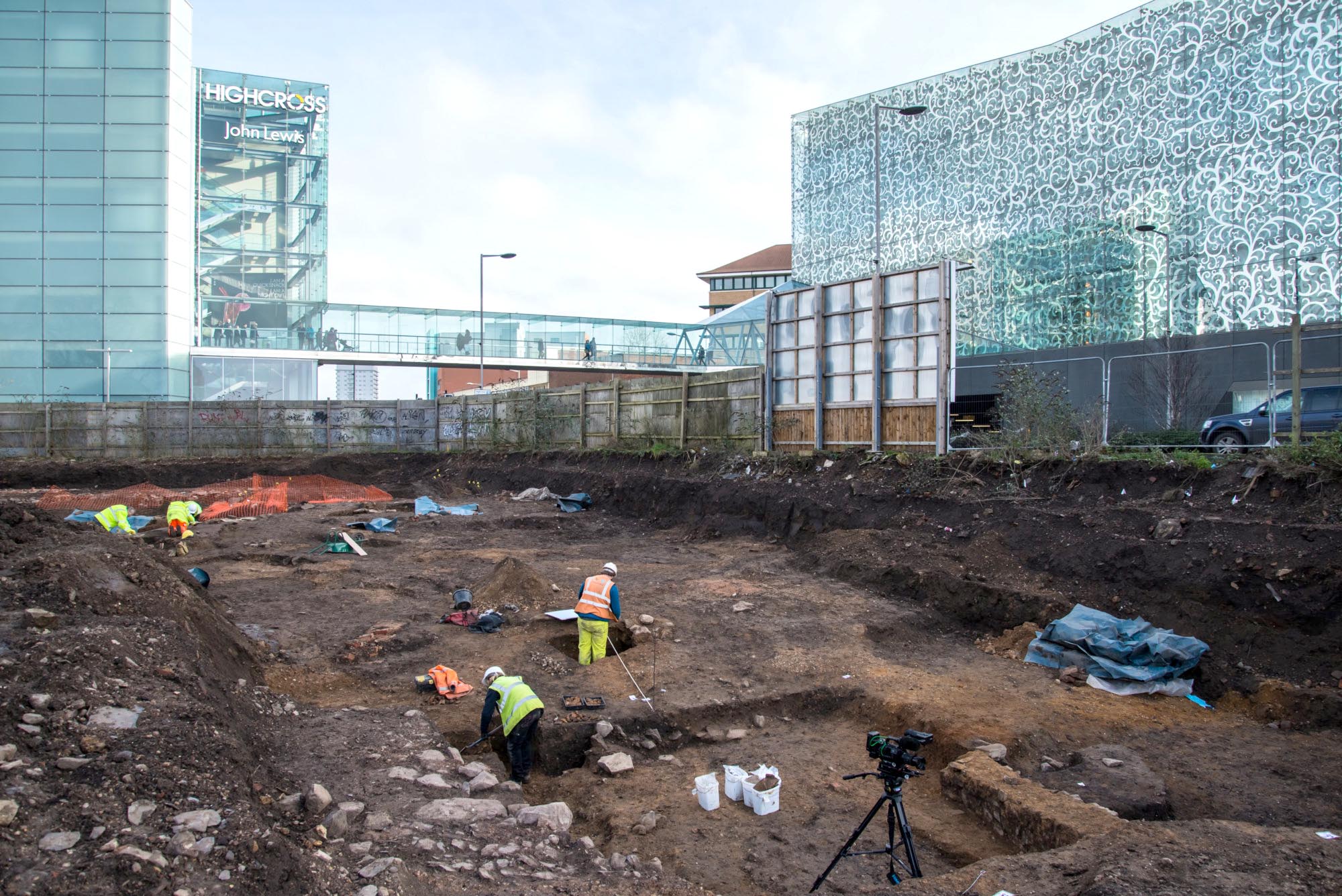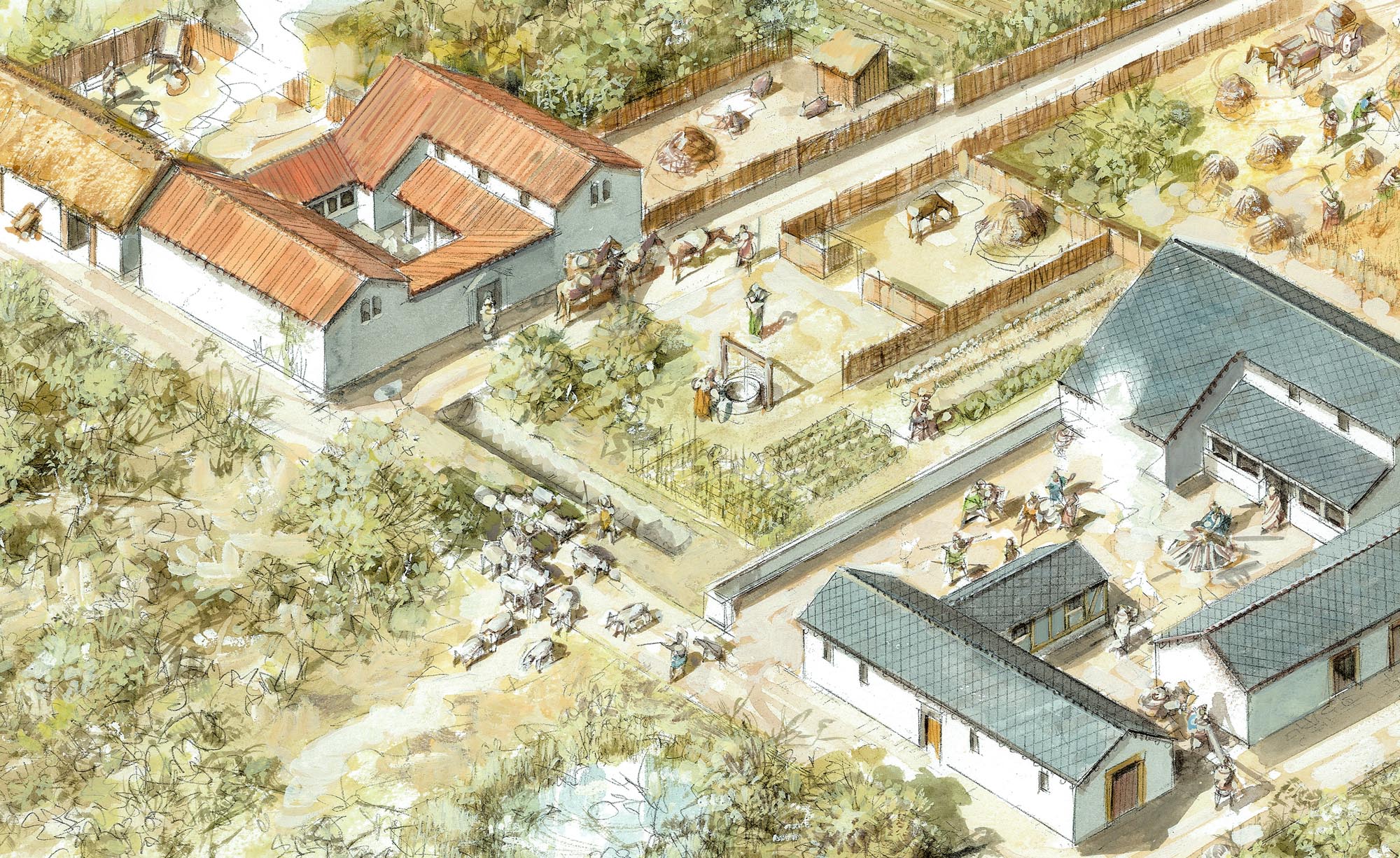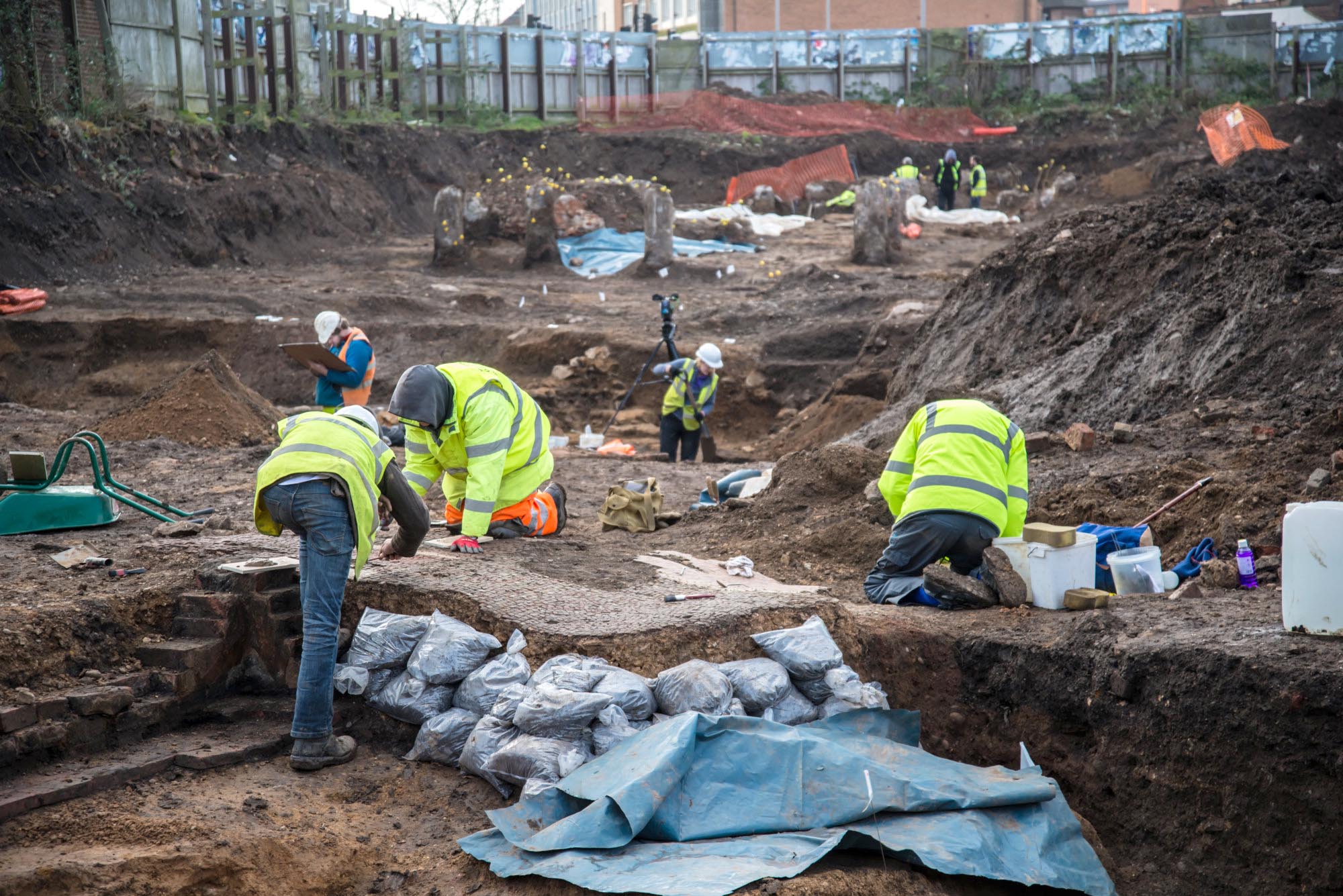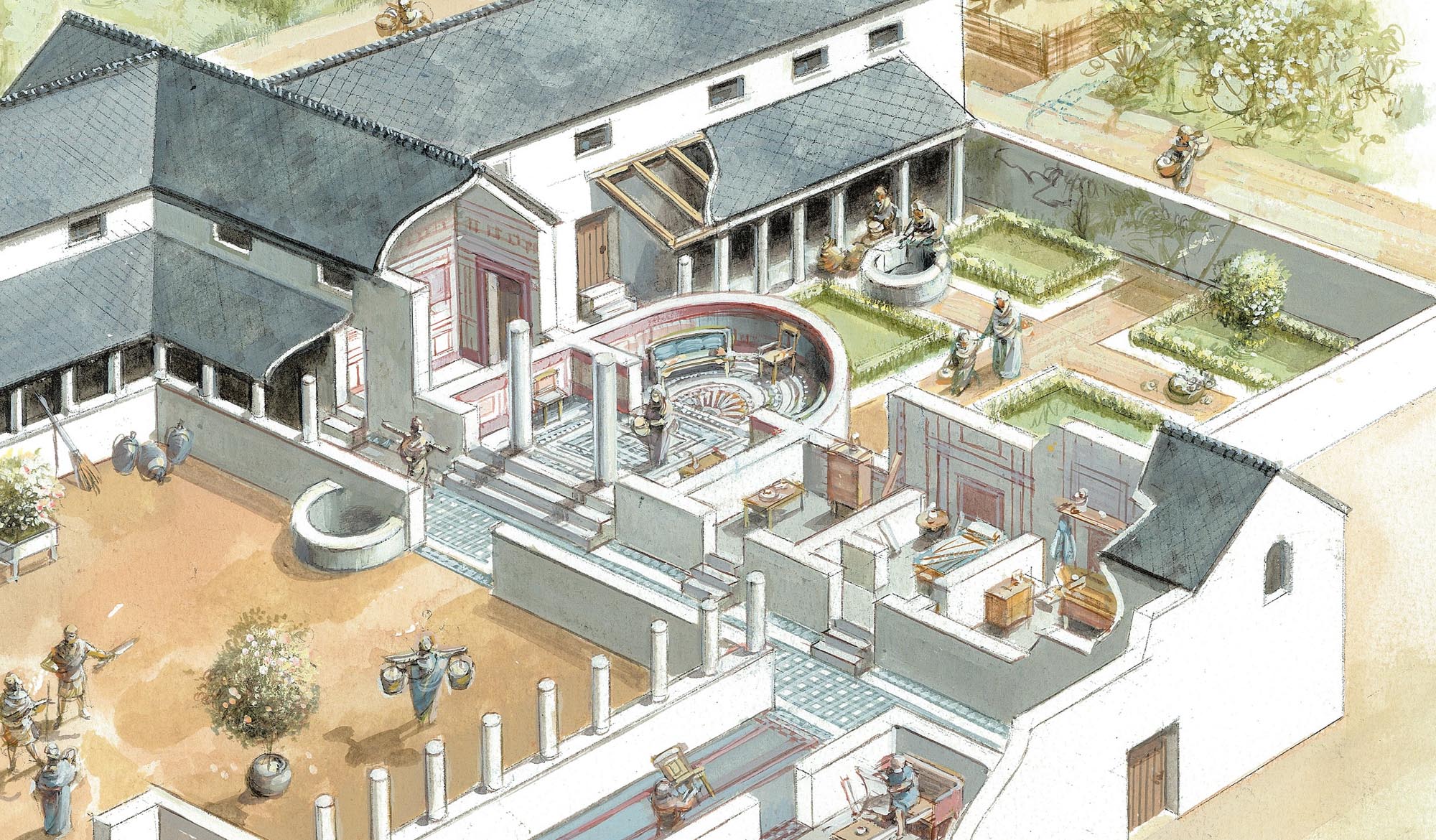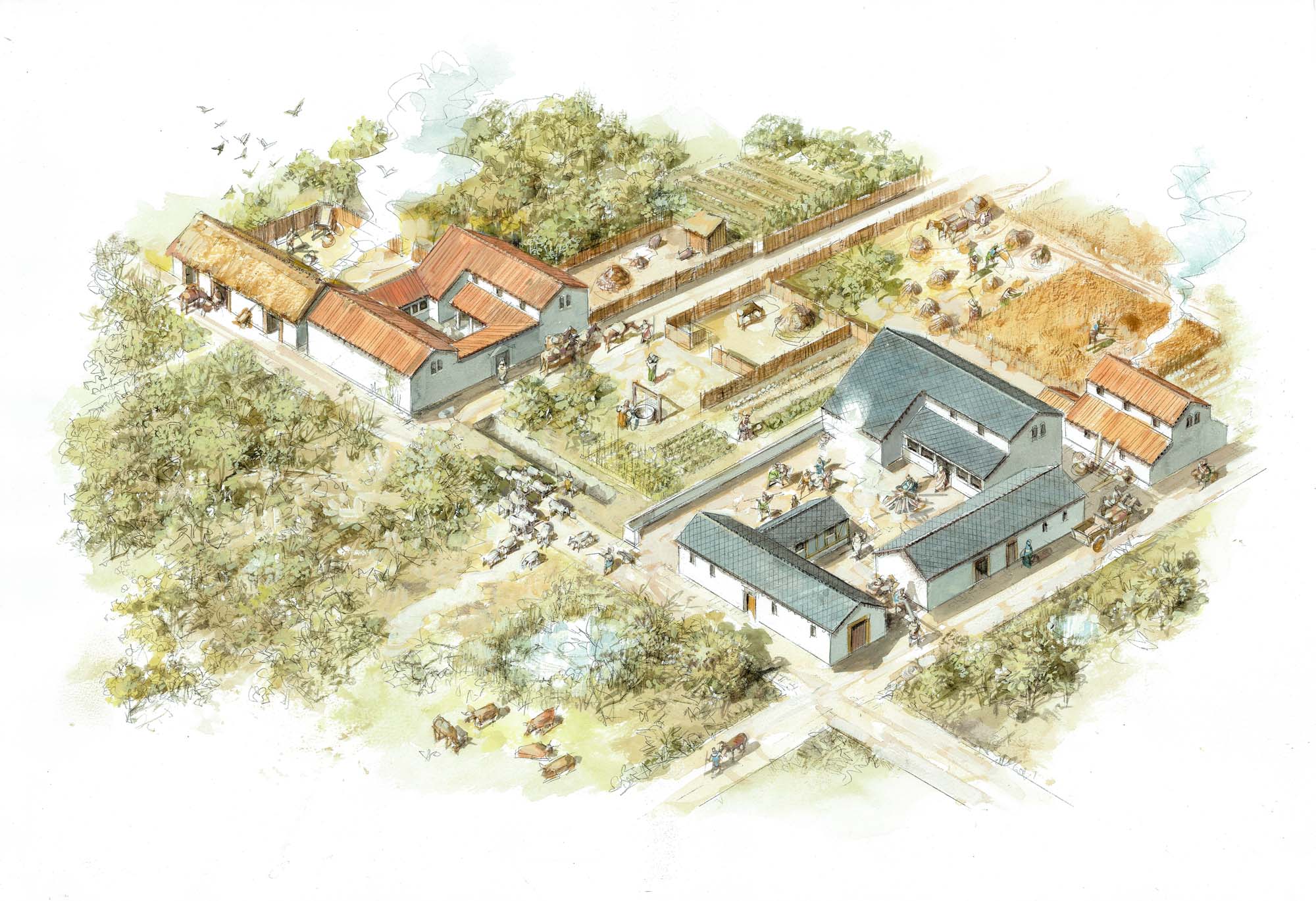 Continue the story of
The Romans in Leicester
Roman Leicester
(47- 500) A military fort was erected, attracting traders and a growing civilian community to Leicester (known as Ratae Corieltauvorum to the Romans). The town steadily grew throughout the reign of the Romans.
Medieval Leicester
(500 – 1500) The early years of this period was one of unrest with Saxon, Danes and Norman invaders having their influences over the town. Later, of course, came Richard III and the final battle of the Wars of the Roses was fought on Leicester's doorstep.
Tudor & Stuart Leicester
(1500 – 1700) The wool trade flourished in Leicester with one local, a former mayor named William Wigston, making his fortune. During the English Civil War a bloody battle was fought as the forces of King Charles I laid siege to the town.
Georgian Leicester
(1700 – 1837) The knitting industry had really stared to take hold and Leicester was fast becoming the main centre of hosiery manufacture in Britain. This new prosperity was reflected throughout the town with broader, paved streets lined with elegant brick buildings and genteel residences.
Edwardian Leicester
(1901 – 1910) Electric trams came to the streets of Leicester and increased literacy among the citizens led to many becoming politicised. The famous 1905 'March of the Unemployed to London' left from Leicester market when 30,000 people came to witness the historic event.
Early 20th Century Leicester
(1910 – 1973) The diverse industrial base meant Leicester was able to cope with the economic challenges of the 1920s and 1930s. New light engineering businesses, such as typewriter and scientific instrument making, complemented the more traditional industries of hosiery and footwear manufacturing.
Modern Leicester
(1973 – present day) Industry was still thriving in the city during the 1970s, with the work opportunities attracting many immigrants from all over the world. While industry has declined in recent years, excellent transport links have made Leicester an attractive centre for many businesses. The City now has much to be proud of including its sporting achievements and the richness of its cultural heritage and diversity.
Change time period...
Roman Leicester
Medieval Leicester
Tudor & Stuart Leicester
Georgian Leicester
Victorian Leicester
Edwardian Leicester
Early 20th Century Leicester
Modern Leicester

Your ultimate guide to visiting the city