Diwali signifies new beginnings, the victory of good over evil, light over darkness and knowledge over ignorance
The first public Diwali Lights in Leicester were displayed in 1983, switched on by the oldest resident in the Asian community
Leicester's celebrations are believed to be the largest Diwali celebrations outside of India
The UK's largest celebrations
Diwali in Leicester is a huge, cultural celebration enjoyed by people who have come from far and wide to see the thousands of decorative Diwali lights along the city's "Golden Mile", enjoy spectacular firework displays and see homes, temples and gurdwaras all illuminated.
Diwali celebrations in Leicester however had very humble origins and it took a lot of determination over many decades to achieve the remarkable festivities we enjoy today.
What is Diwali?
Diwali, the Festival of Lights, is one of the most significant festivals in Indian culture and is celebrated by Hindus, Sikhs and Jains every autumn between mid-October and mid-November. It signifies new beginnings, the victory of good over evil, light over darkness and knowledge over ignorance.
It has a rich social and cultural heritage of legends and customs that include religious ceremonies, decoration of homes and temples, time with family and friends, feasting and exchanging gifts.
"For the Asian community, the festival of Diwali is not only of religious significance. It has given a sense of pride, a sense of being able to share with a wider cross section of people the sense of sharing the light. The spirit of Diwali can be shared with everybody"
Rita Patel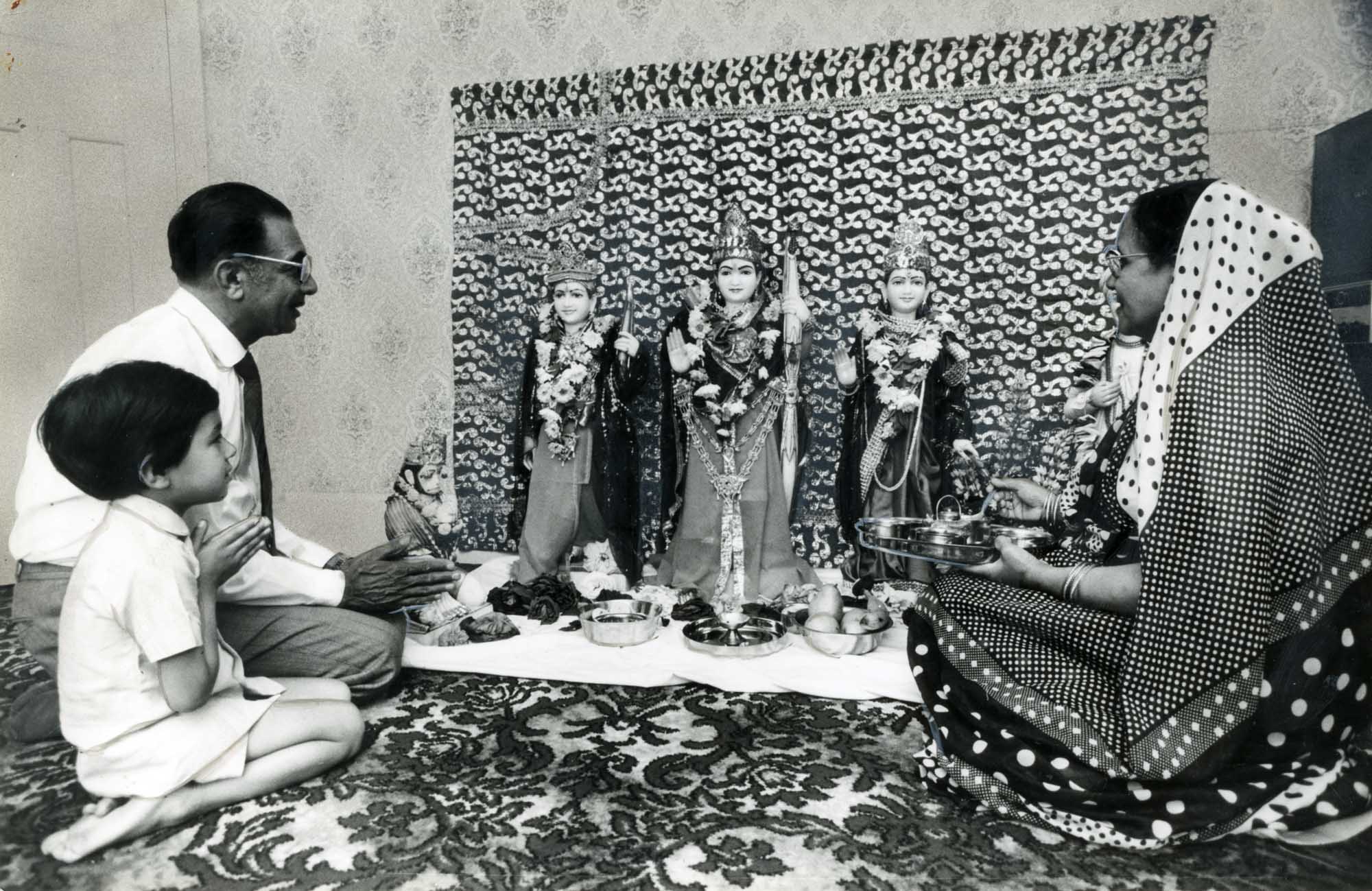 The early days
The 1950s and '60s saw many Sikhs and Hindus from India and East Africa settling in Leicester. New arrivals did what they could in those early days to keep their faith and traditions alive, worshipping mostly at home. Diwali was an important festival and newcomers continued to celebrate as best they could.
As the Asian community in Leicester grew, so did its Diwali celebrations. From 1972 the city became home to many Asians expelled from Uganda who were to settle and create an even greater appetite for Diwali festivities.
With a larger community to cater for, more Asian shops opened along the Belgrave Road, supplying specialist products from India. Leicester's Asian community could now buy the ingredients to prepare popular Diwali foods and celebrations would start to take on a more traditional feel.
In 1977 Leicester City Council set up the Belgrave Neighbourhood Centre in a former Methodist church on the Belgrave Road. During the following decade, this was to have a significant effect on Diwali celebrations in the city.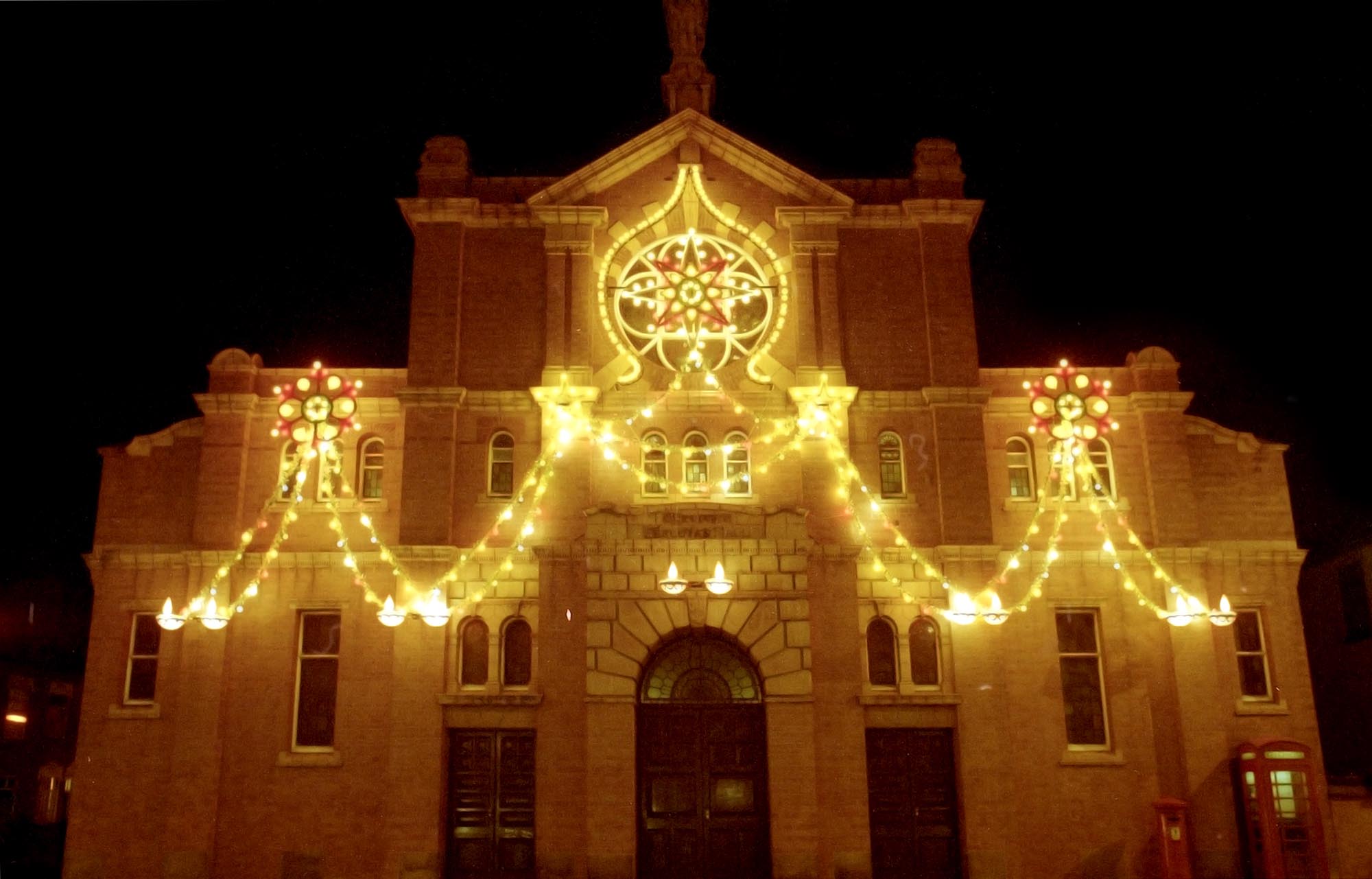 Diwali comes to life in Leicester
It was in the '80s that community workers, residents, councillors and council officers first discussed the idea of decorative Diwali lights. The first lights went on display in 1983, marking the foundation of the celebrations we know today. They ran along Belgrave Road from Dorset Street to Loughborough Road and were switched on by the community's oldest resident.
By the 1990s the Diwali celebrations along Belgrave Road had developed a national reputation. What had originally been regarded as a local community celebration was now a major festival. Entertainment and firework spectaculars amused thousands and local media covered the Diwali nights with live broadcasts and documentaries.
The City Council and other agencies like the emergency services were by now more heavily involved in the event management as thousands of new visitors were creating increased challenges for the organisers. Road closures had to be organised, increased security was required and armies of street cleaners cleared up after the event.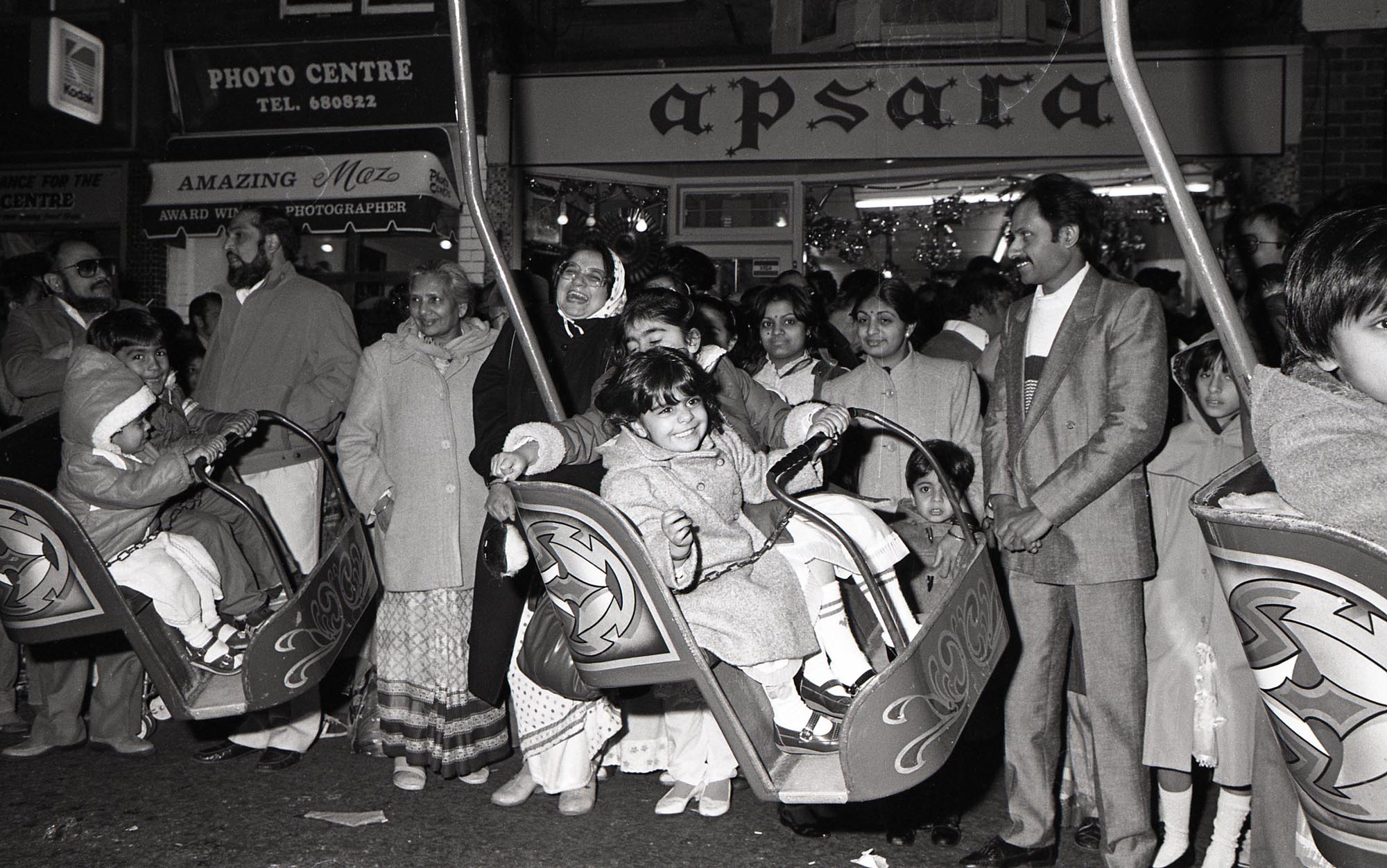 A modern, cross-cultural celebration
Leicester today has what is regarded as the largest Diwali celebrations outside of India. It is a huge multi-agency operation that takes months to plan.
As well as 6,500 lights all along Belgrave and Melton Roads there is a huge events programme collectively recognised as "Diwali Leicester". Around 50 separate events are now spread across the city over a two-week period. It includes music, dance and live performances in a variety of venues, all ending in a spectacular firework display.
The celebrations now reflect a new age, a stronger community and a greater ambition for a festival with an international reputation.
Timeline
Continue the story
Visitor information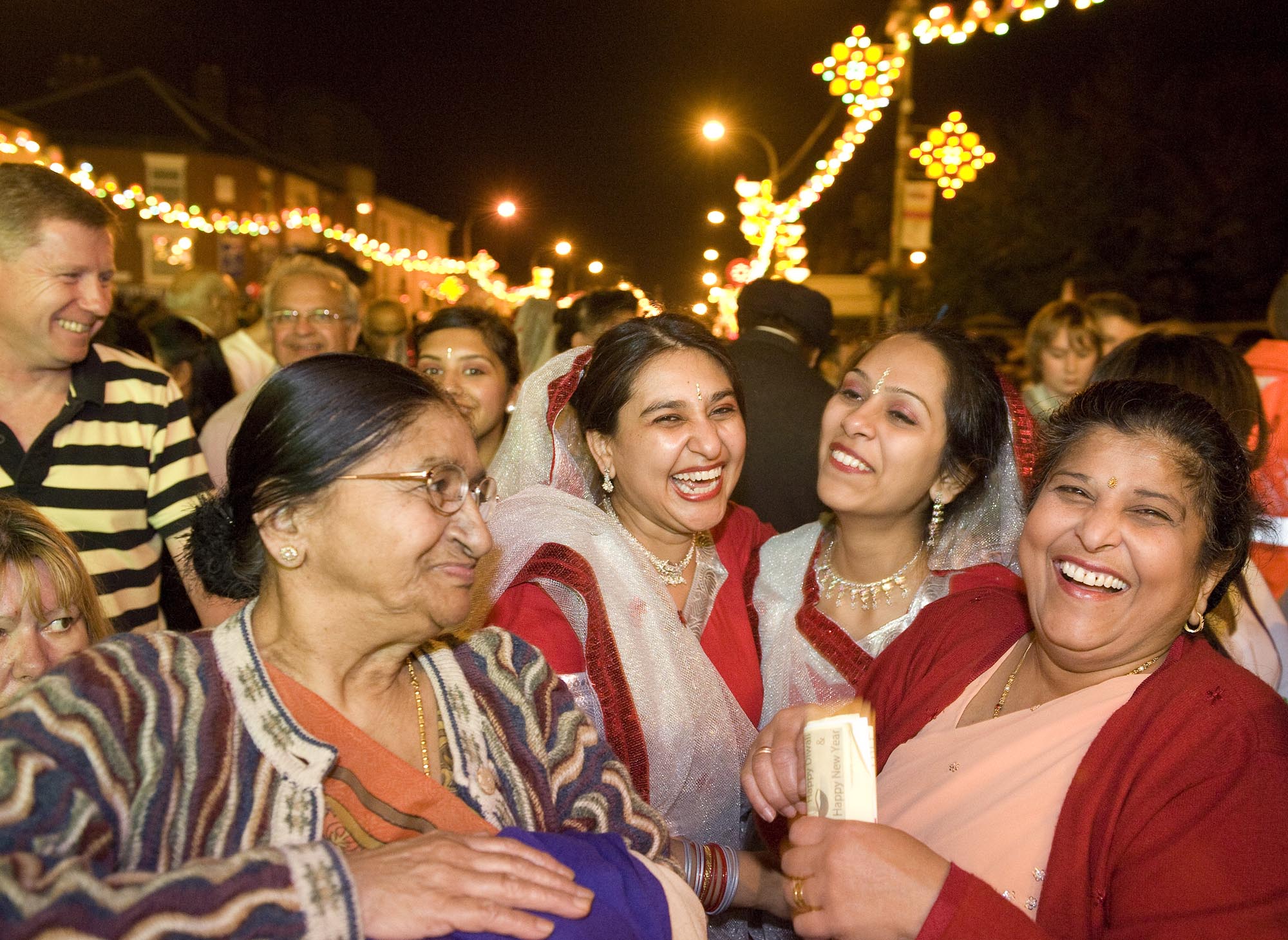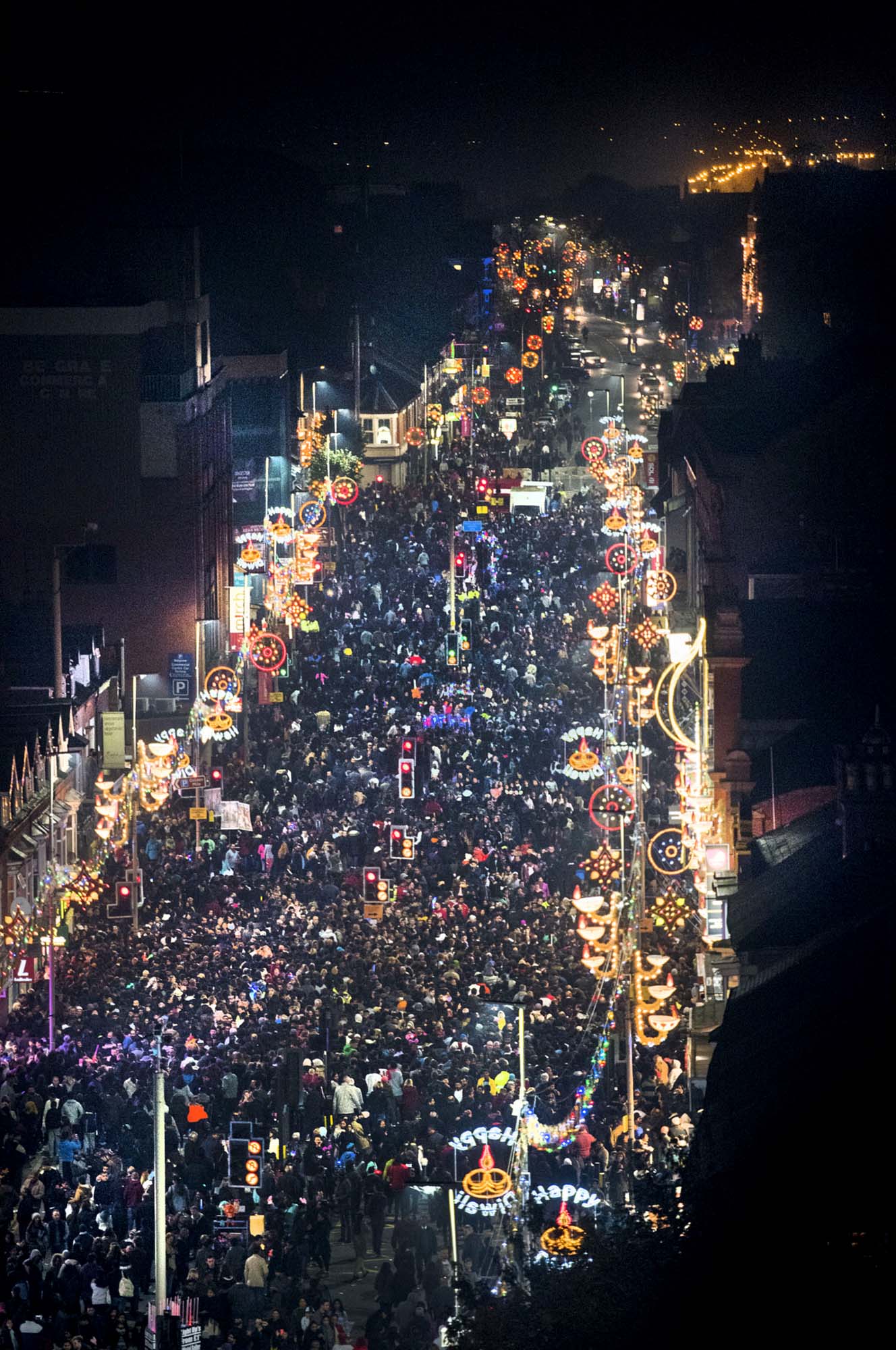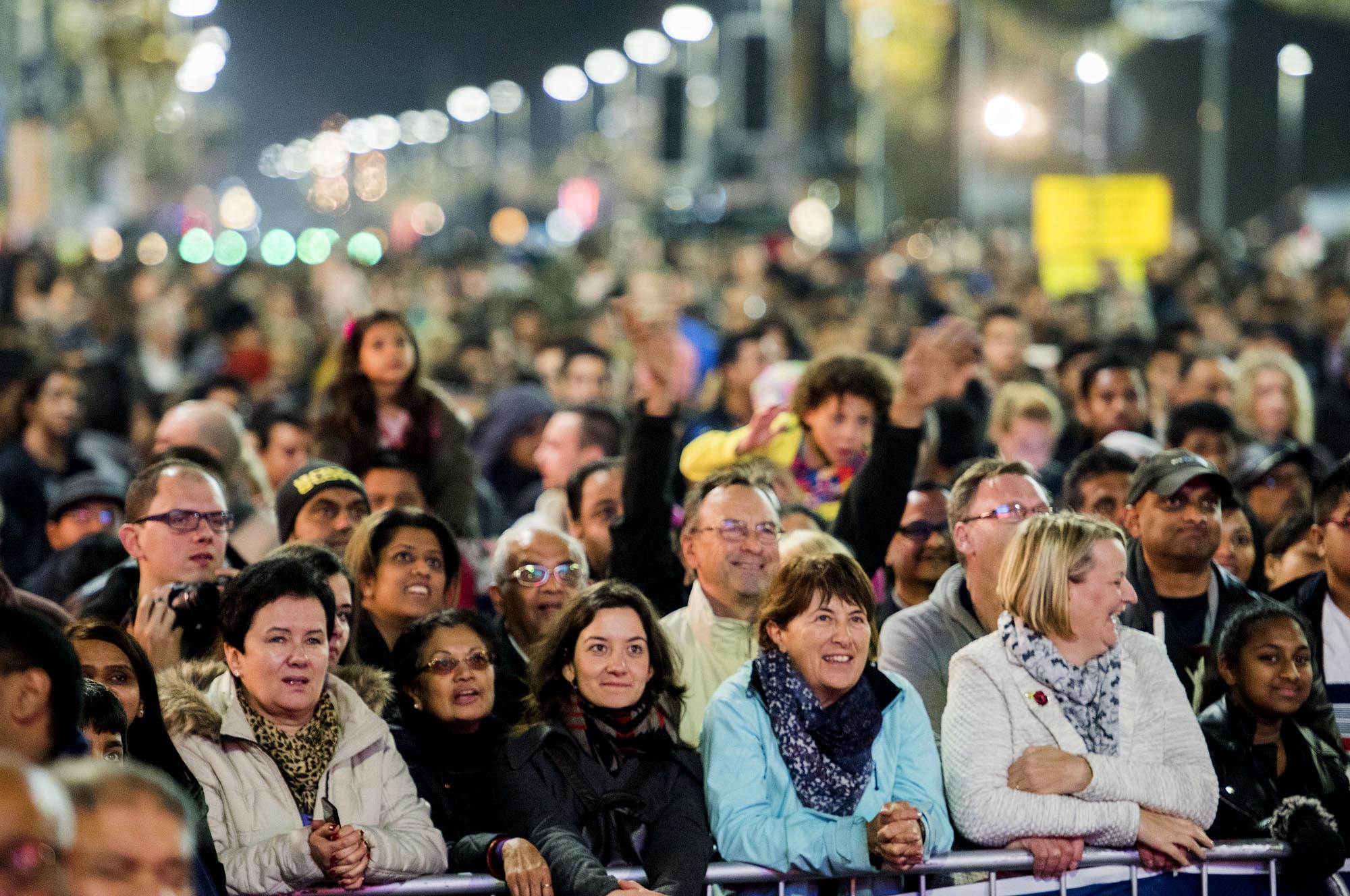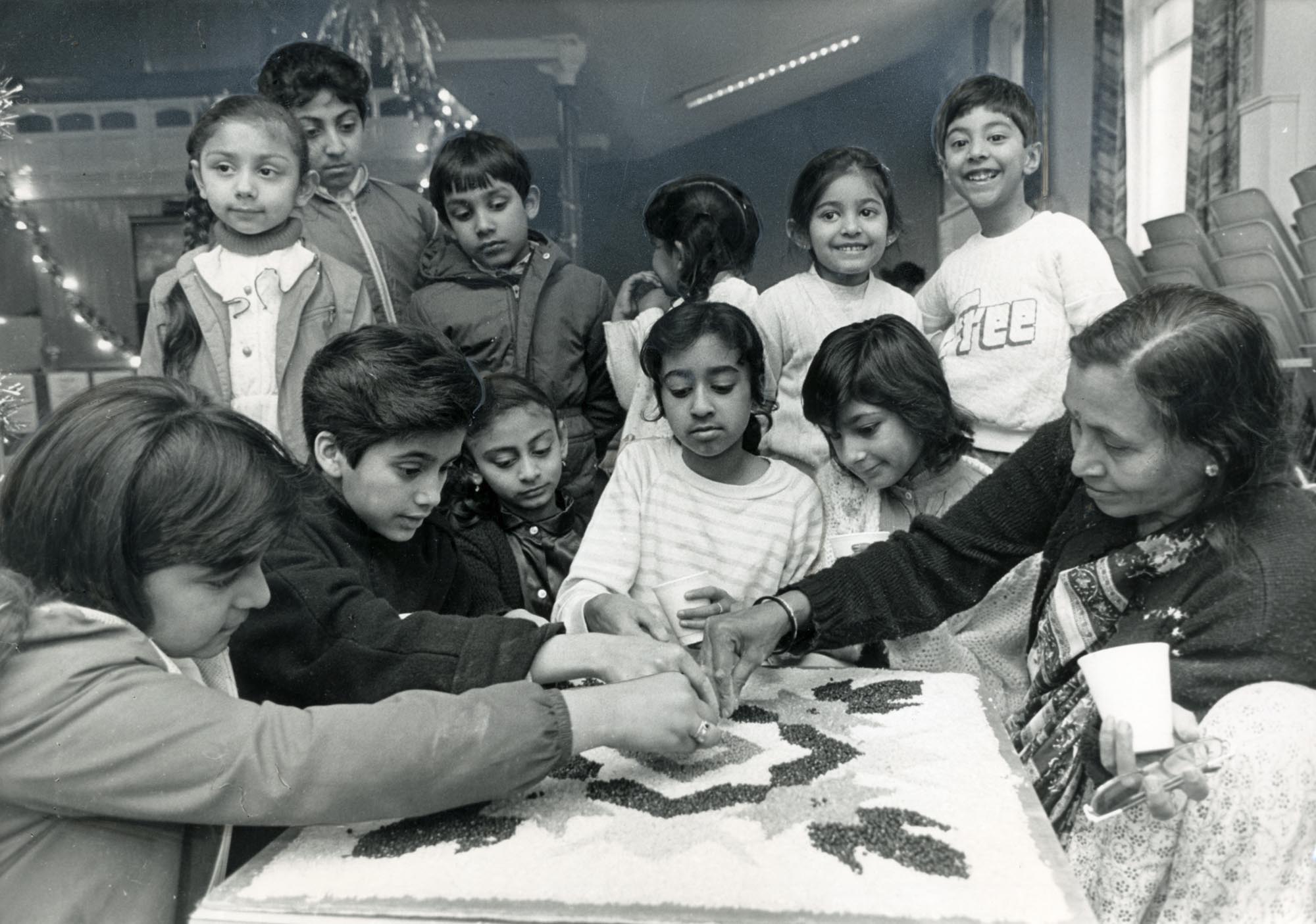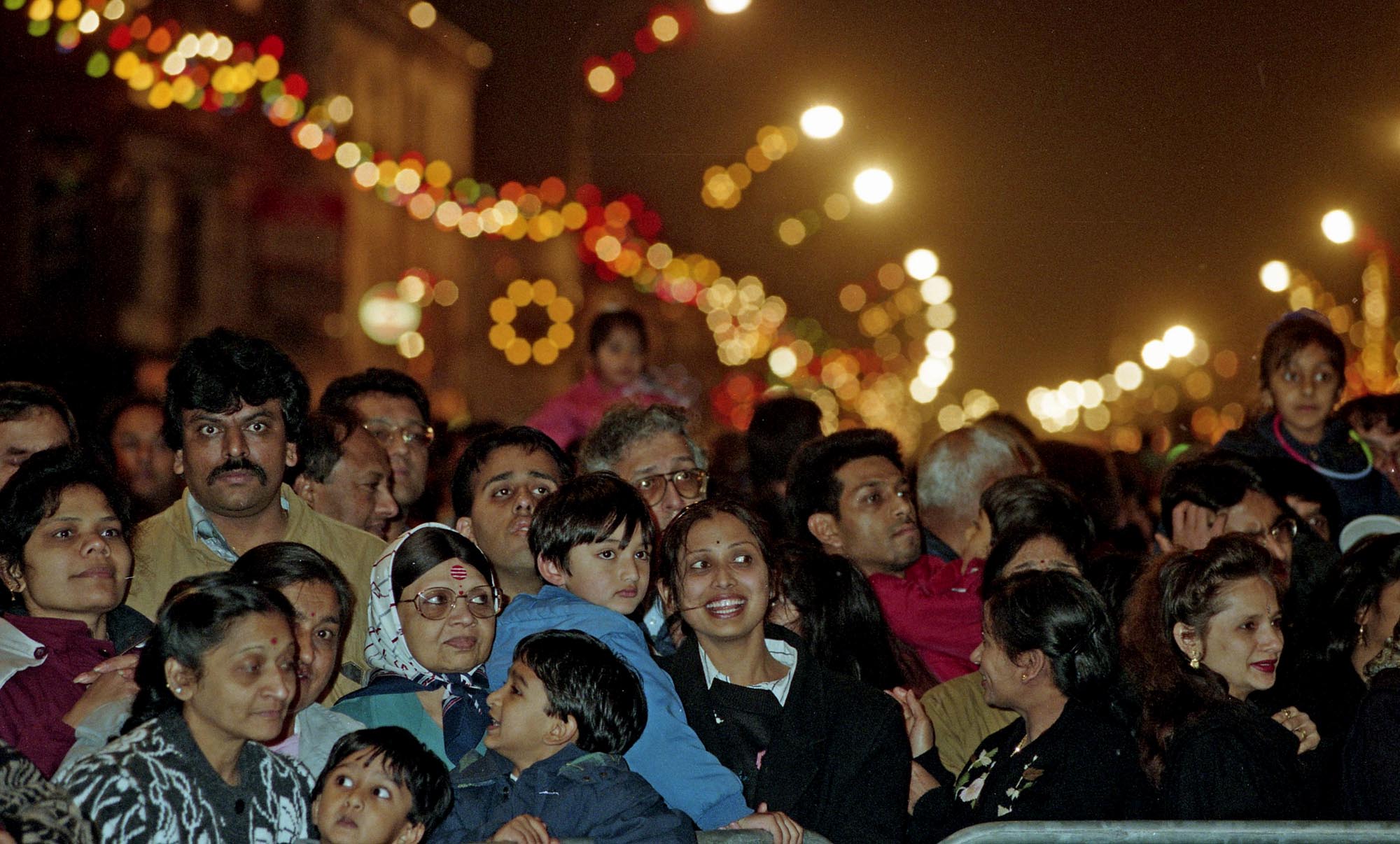 Continue the story of
A City of Diversity
Roman Leicester
(47- 500) A military fort was erected, attracting traders and a growing civilian community to Leicester (known as Ratae Corieltauvorum to the Romans). The town steadily grew throughout the reign of the Romans.
Medieval Leicester
(500 – 1500) The early years of this period was one of unrest with Saxon, Danes and Norman invaders having their influences over the town. Later, of course, came Richard III and the final battle of the Wars of the Roses was fought on Leicester's doorstep.
Tudor & Stuart Leicester
(1500 – 1700) The wool trade flourished in Leicester with one local, a former mayor named William Wigston, making his fortune. During the English Civil War a bloody battle was fought as the forces of King Charles I laid siege to the town.
Georgian Leicester
(1700 – 1837) The knitting industry had really stared to take hold and Leicester was fast becoming the main centre of hosiery manufacture in Britain. This new prosperity was reflected throughout the town with broader, paved streets lined with elegant brick buildings and genteel residences.
Edwardian Leicester
(1901 – 1910) Electric trams came to the streets of Leicester and increased literacy among the citizens led to many becoming politicised. The famous 1905 'March of the Unemployed to London' left from Leicester market when 30,000 people came to witness the historic event.
Early 20th Century Leicester
(1910 – 1973) The diverse industrial base meant Leicester was able to cope with the economic challenges of the 1920s and 1930s. New light engineering businesses, such as typewriter and scientific instrument making, complemented the more traditional industries of hosiery and footwear manufacturing.
Modern Leicester
(1973 – present day) Industry was still thriving in the city during the 1970s, with the work opportunities attracting many immigrants from all over the world. While industry has declined in recent years, excellent transport links have made Leicester an attractive centre for many businesses. The City now has much to be proud of including its sporting achievements and the richness of its cultural heritage and diversity.
Change time period...
Roman Leicester
Medieval Leicester
Tudor & Stuart Leicester
Georgian Leicester
Victorian Leicester
Edwardian Leicester
Early 20th Century Leicester
Modern Leicester

Your ultimate guide to visiting the city