It was one of Leicester's finest medieval coaching inns but the last remaining part of the building was demolished in 1836
Richard III reputedly spent one or two final nights at the Blue Boar Inn before the Battle of Bosworth on 22 August 1485
The bed at the Inn that Richard III slept in was apparently brought with him from Nottingham to Leicester before the Battle of Bosworth
Where Richard III spent his final night
On Leicester's medieval High Street (now Highcross Street), close to where a Travelodge stands today, there was once an elaborate timber-framed building known as the Blue Boar Inn. Here, by tradition, Richard III spent a final night or two before the Battle of Bosworth in 1485.
An inn fit for a king
Medieval inns like the Blue Boar were the grand hotels of their day, providing food, lodgings and stabling for travellers, including wealthy merchants, aristocrats and royalty. Typically, inns would have buildings on the street frontage and a gateway providing access to a rear courtyard that might be surrounded by further buildings with first-floor accommodation accessed via external staircases and galleries.
The Blue Boar
There are few historical references to the Blue Boar Inn and even its name in the 15th century is uncertain. Some believe that it was originally called the White Boar (Richard III's emblem), the sign being hastily changed after Bosworth to a Blue Boar (the insignia of Henry VII's general, John de Vere, Earl of Oxford). Later, there are hints that it changed its name again to the Blue Bell, although this may simply be confusion with another Leicester inn.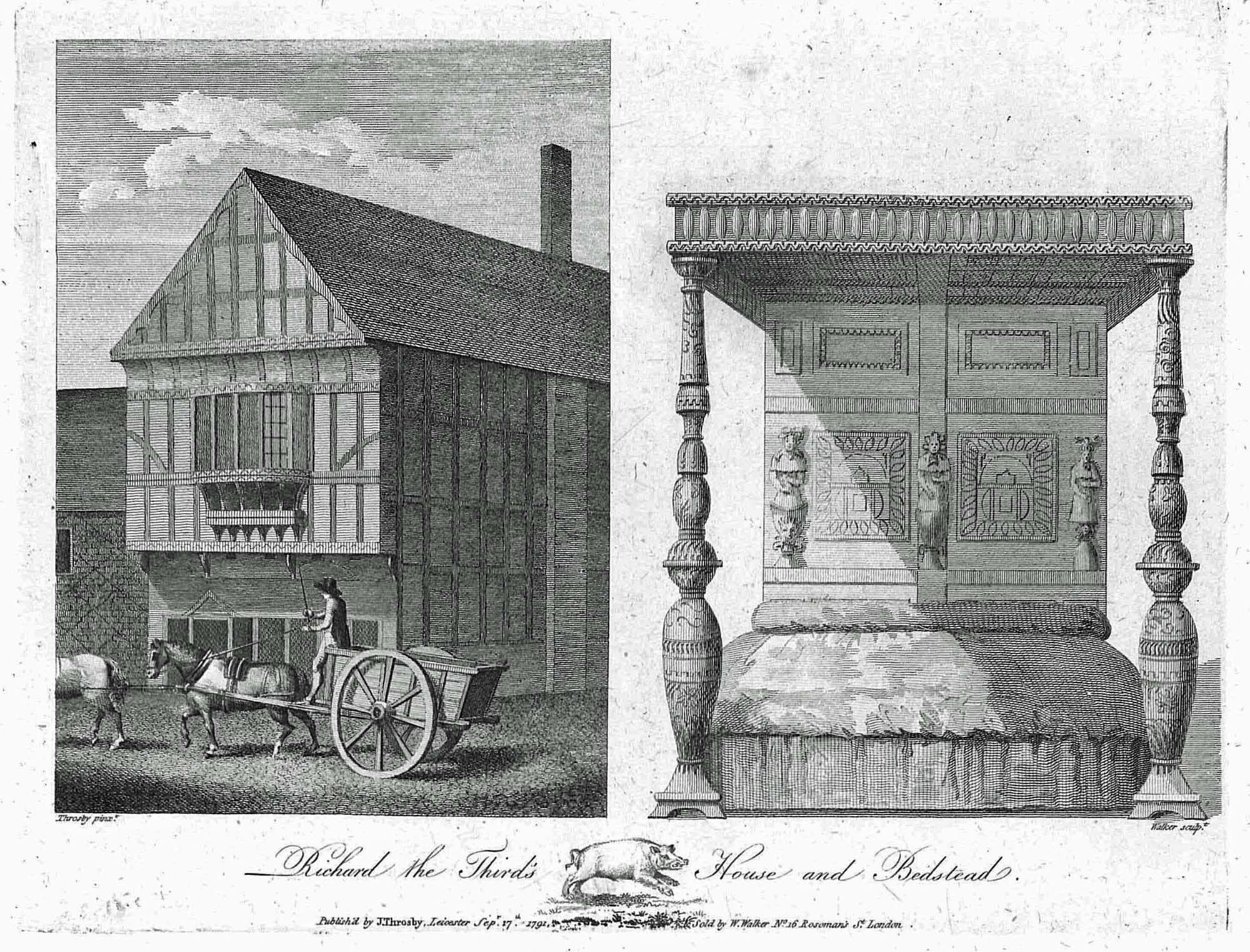 The 'king's bed' and murder most foul
Since Richard III's death, many legends have arisen concerning the king. One is that he could not sleep in strange beds and so brought his own with him from Nottingham to Leicester, where it was then set up for him in the Blue Boar Inn. When Richard left Leicester, his bed remained behind ready for his return. This, of course, never happened. After his death the bed stayed at the Blue Boar, passing from tenant to tenant until it was eventually acquired by Leicestershire Museums Service, where it is today on display at Donington Le Heath Manor House.
Infamously, in 1604 one owner Mrs Clark was murdered because of a hoard of gold coins that she allegedly found hidden in the bed. The criminals, Thomas Harrison and Edward Bradshaw, aided by Mrs Clark's servant, Alice Grimbold, robbed and murdered the lady. They were quickly apprehended and Bradshaw was hanged for his crime in 1605, whilst poor Alice – found to be an accomplice in the robbery and murder of her mistress – was burnt at the stake.
After the murder the bed became quite infamous and in 1611 'King Richard's bed-sted I' Leyster' was included on a list of sights and exhibitions in England which could be seen for a penny.
Reconstructing the Blue Boar Inn
The Blue Boar was demolished in 1836, and our knowledge of the inn comes mostly from a number of 18th- and 19th-century engravings, the best-known of which were made by the noted local artist John Flower.
Shortly before the Blue Boar was demolished a Leicester architect, Henry Goddard, also made a detailed record of the building, with meticulous drawings including the roof structure, timber joints and mouldings, all carefully annotated with measurements.
These notes were recently rediscovered in the Goddard family archive and have been used to reconstruct a 3D model of what the Inn would have looked like.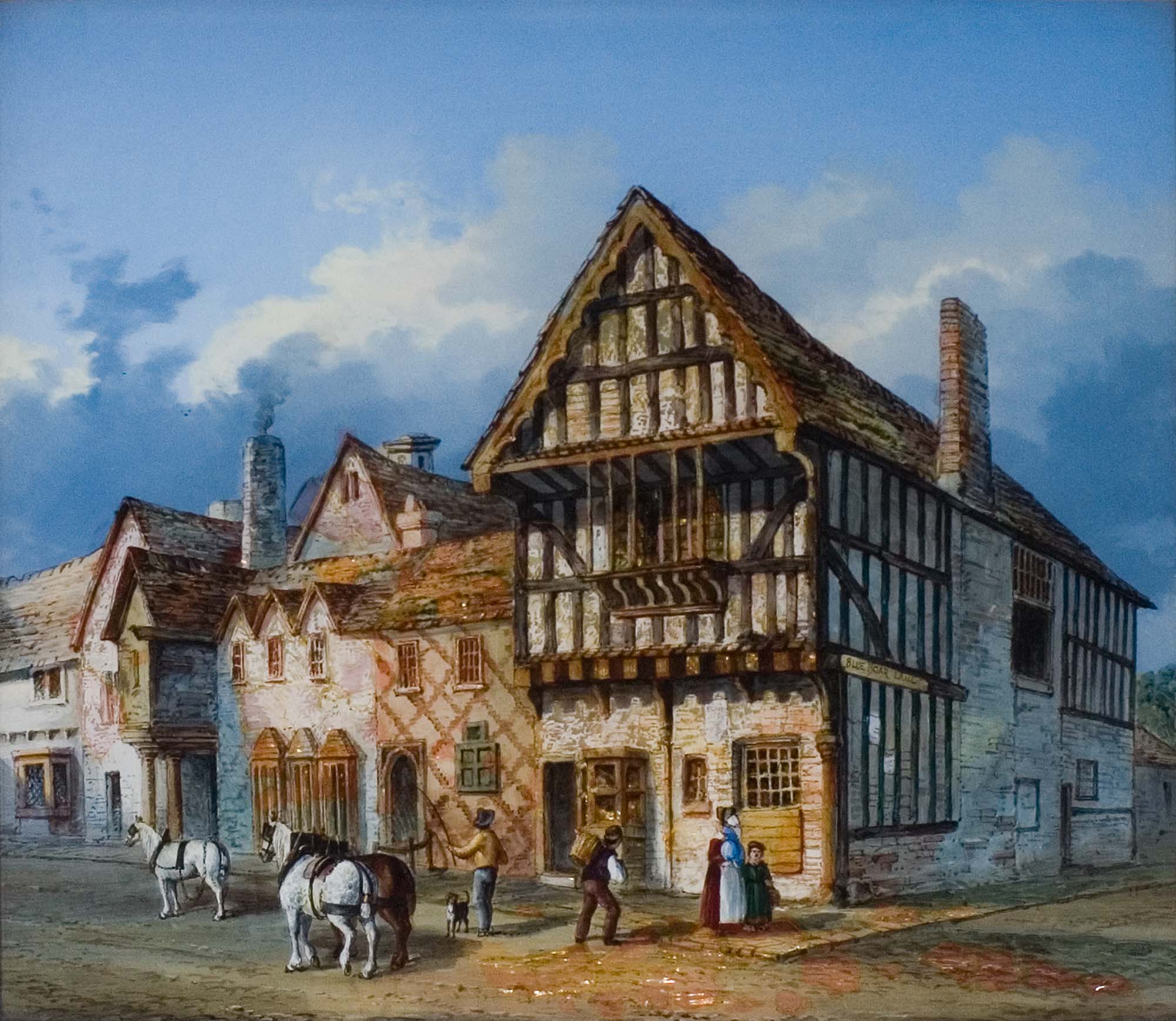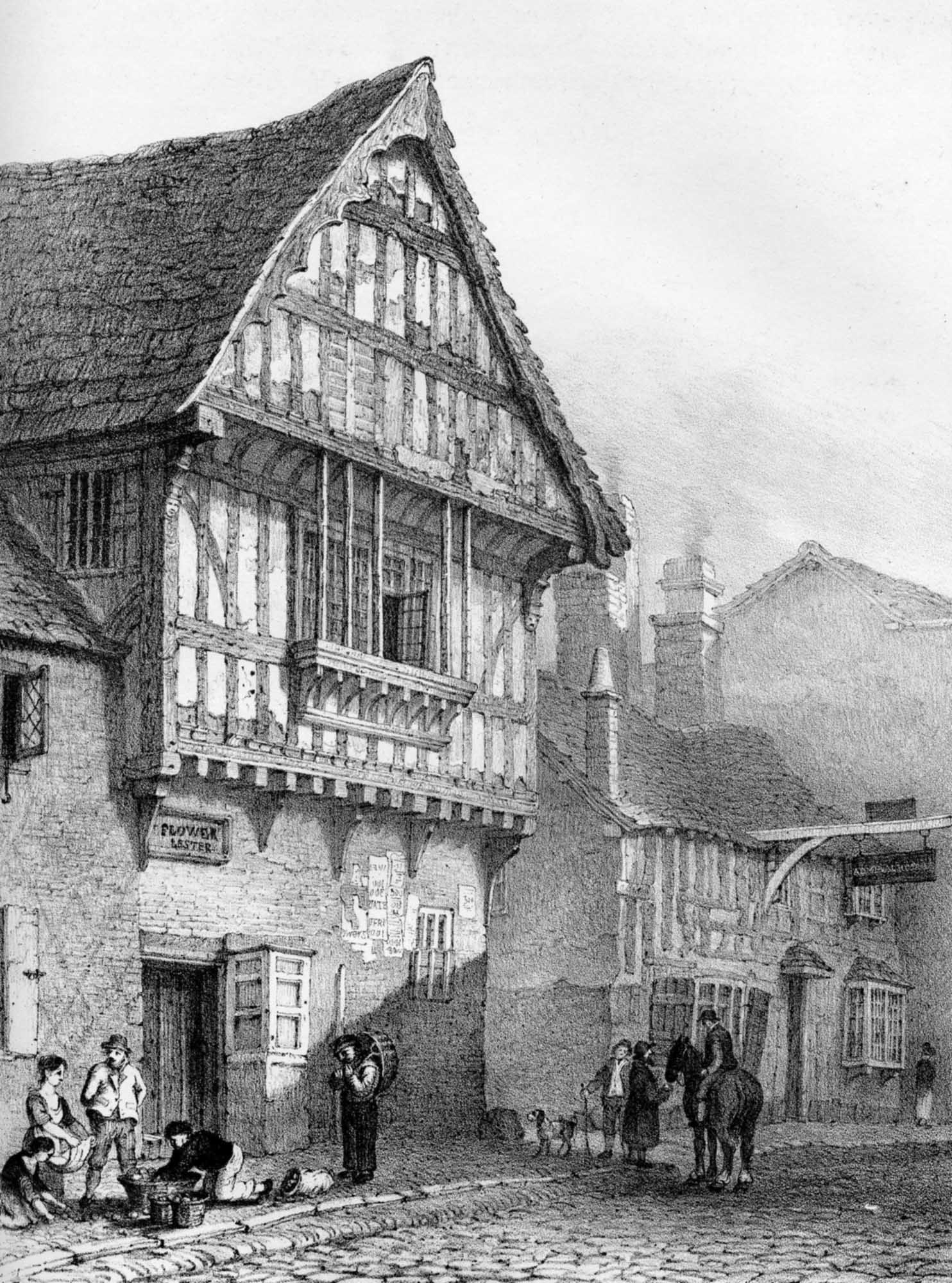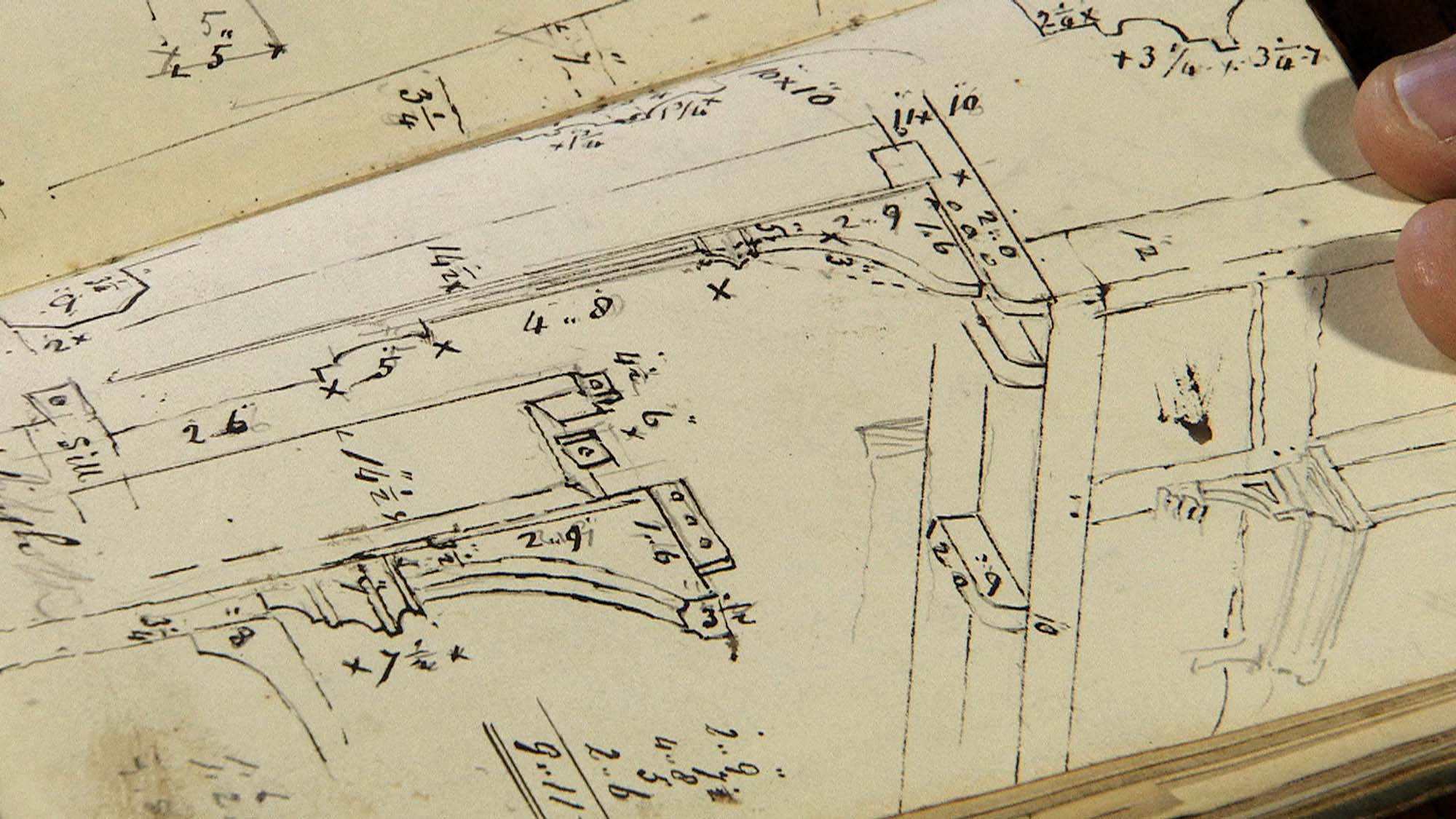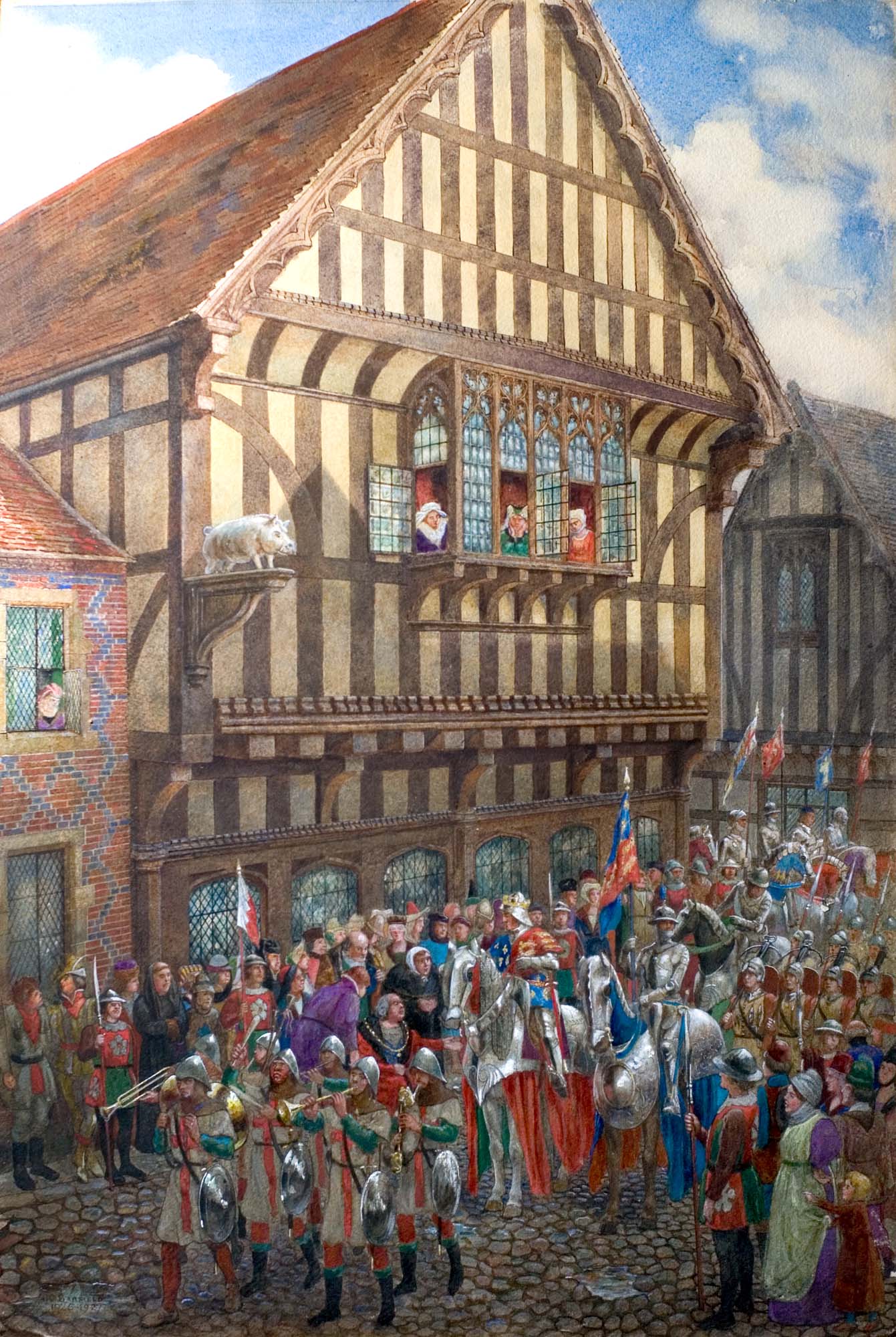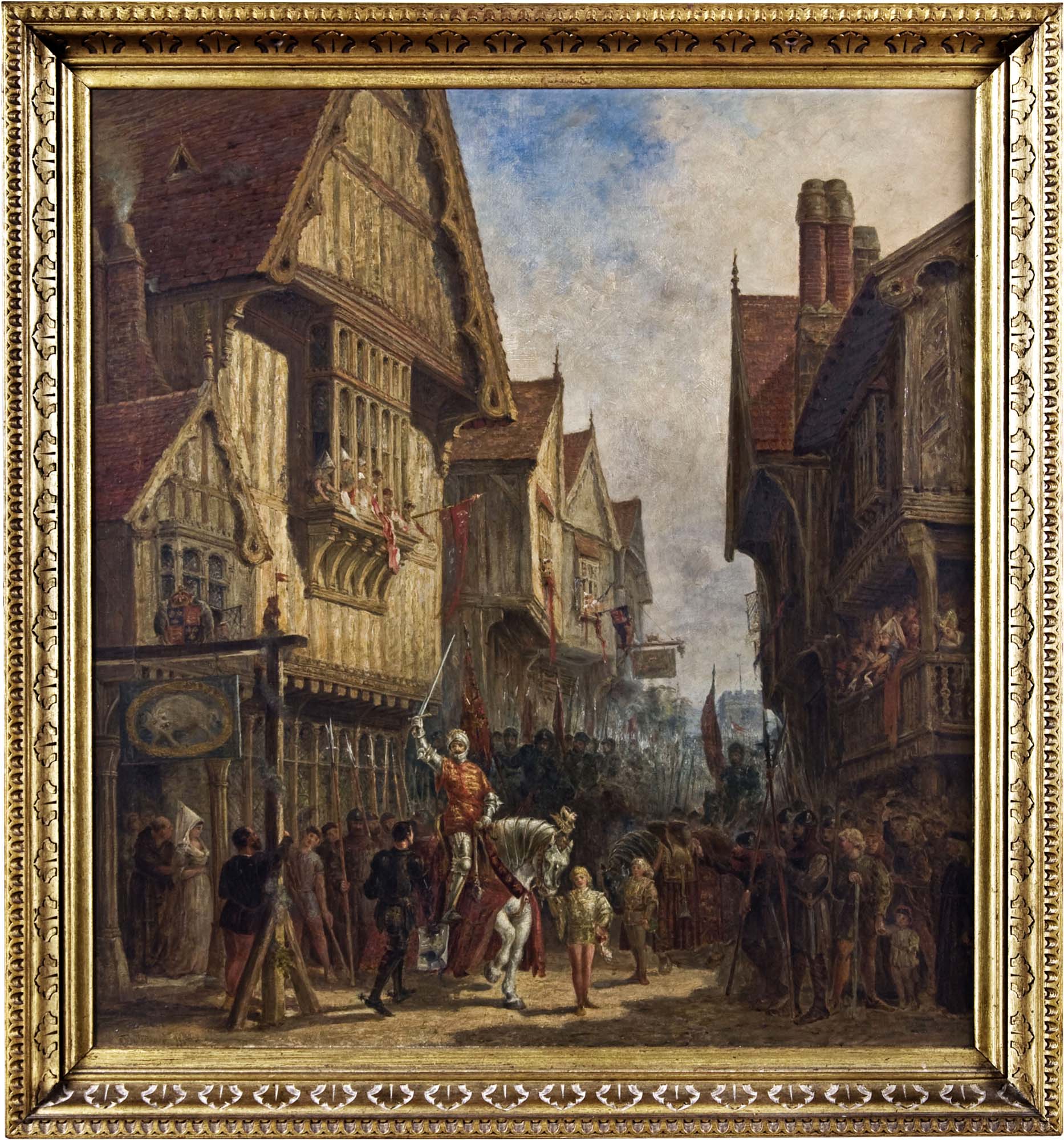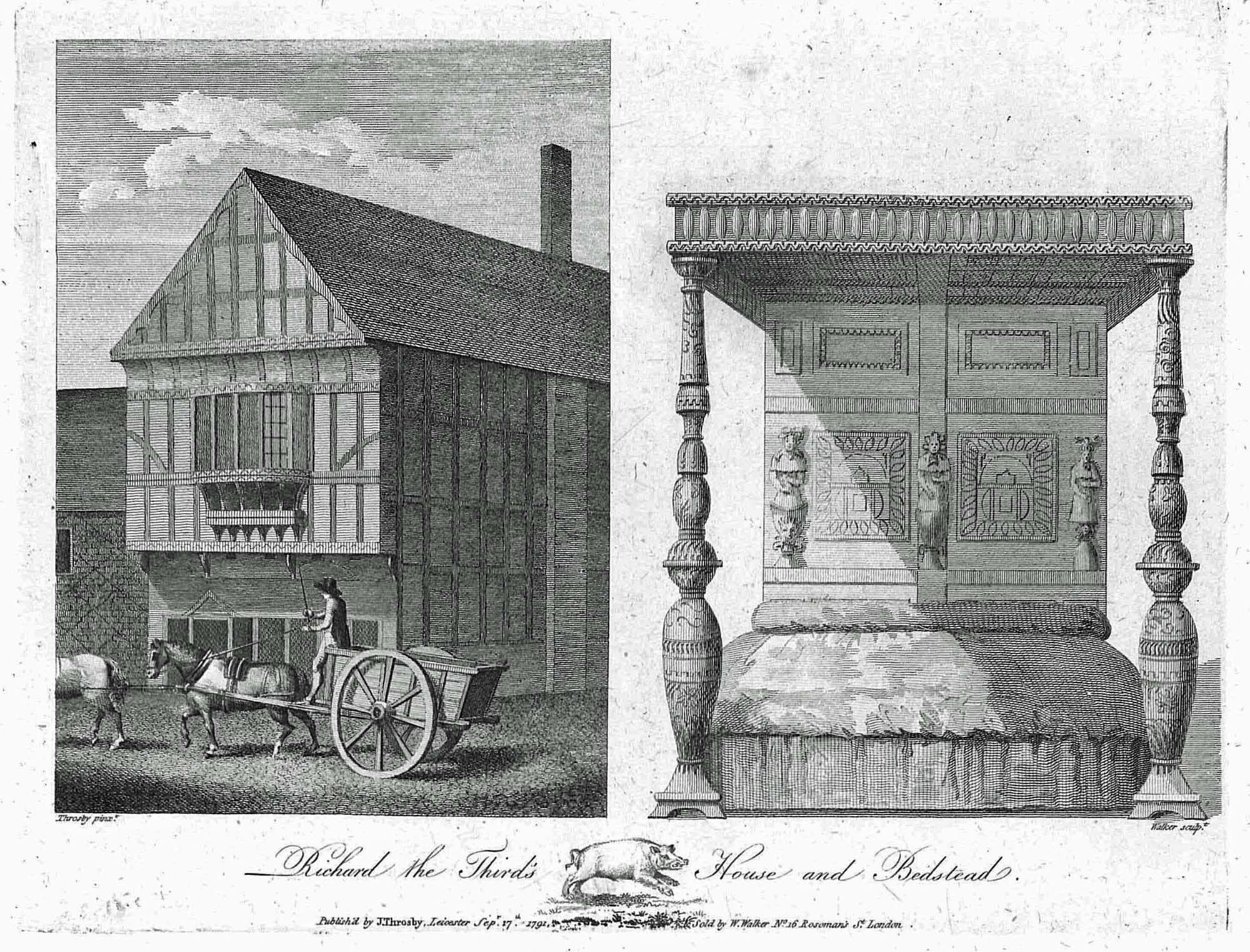 Sorry, there are no items to display.
Roman Leicester
(47- 500) A military fort was erected, attracting traders and a growing civilian community to Leicester (known as Ratae Corieltauvorum to the Romans). The town steadily grew throughout the reign of the Romans.
Medieval Leicester
(500 – 1500) The early years of this period was one of unrest with Saxon, Danes and Norman invaders having their influences over the town. Later, of course, came Richard III and the final battle of the Wars of the Roses was fought on Leicester's doorstep.
Tudor & Stuart Leicester
(1500 – 1700) The wool trade flourished in Leicester with one local, a former mayor named William Wigston, making his fortune. During the English Civil War a bloody battle was fought as the forces of King Charles I laid siege to the town.
Georgian Leicester
(1700 – 1837) The knitting industry had really stared to take hold and Leicester was fast becoming the main centre of hosiery manufacture in Britain. This new prosperity was reflected throughout the town with broader, paved streets lined with elegant brick buildings and genteel residences.
Edwardian Leicester
(1901 – 1910) Electric trams came to the streets of Leicester and increased literacy among the citizens led to many becoming politicised. The famous 1905 'March of the Unemployed to London' left from Leicester market when 30,000 people came to witness the historic event.
Early 20th Century Leicester
(1910 – 1973) The diverse industrial base meant Leicester was able to cope with the economic challenges of the 1920s and 1930s. New light engineering businesses, such as typewriter and scientific instrument making, complemented the more traditional industries of hosiery and footwear manufacturing.
Modern Leicester
(1973 – present day) Industry was still thriving in the city during the 1970s, with the work opportunities attracting many immigrants from all over the world. While industry has declined in recent years, excellent transport links have made Leicester an attractive centre for many businesses. The City now has much to be proud of including its sporting achievements and the richness of its cultural heritage and diversity.
Change time period...
Roman Leicester
Medieval Leicester
Tudor & Stuart Leicester
Georgian Leicester
Victorian Leicester
Edwardian Leicester
Early 20th Century Leicester
Modern Leicester

Your ultimate guide to visiting the city