Alice Hawkins was Leicester's most famous Suffragette
The shop sold merchandise to raise funds for the cause
In 1918 voting rights were extended to women over 30 who owned property
Leicester Suffragettes
The Women's Social and Political Union, led by Emmeline Pankhurst and better known as the Suffragettes, was formed in 1903 to campaign for votes for women. Frustrated at the lack of progress by existing organisations campaigning for the female vote, the WSPU promised "Deeds not Words". One of its most prominent members was Alice Hawkins, a shoe machinist at the Equity co-operative shoe factory in Western Road.
Deeds not Words
The campaign tactics of the WSPU were more militant than those of the "suffrage societies". Rather than write letters they would hold open-air meetings, disrupt political gatherings and take part in national demonstrations. Window-breaking, cutting telephone wires, vandalising golf courses and arson were among their tactics, actions for which many suffragettes were imprisoned. Alice Hawkins herself served five prison terms.
Why was the WSPU shop important?
The WSPU shop at 14 Bowling Green Street opened in 1910. It sold postcards, pamphlets, badges and other "Votes for Women" merchandise as part of the propaganda campaign and to raise funds for the cause. It also provided a base for the local branch organisation – and a place for women to spend the night of the 1911 Census, refusing to be counted in protest at their continuing lack of a parliamentary vote. They had to wait for this until 1918, when the vote was extended to women over 30 who owned property.
Alice Hawkins – a champion of women's right to vote
One of the local Suffragettes who campaigned in Leicester was Alice Hawkins. Born in 1863, she came from a working class family, leaving school at 13 to become a machinist in the boot and shoe trade. In her 20s she was taken on by the Equity shoe factory and became an active trade unionist. She helped to organise the 1905 Unemployed March to London and was a member of the Independent Labour Party and Women's Social and Political Union, campaigning tirelessly for women's right to vote.
Alice was imprisoned five times for her militant actions which included chaining herself to railings, throwing stones through a Home Office window and pouring ink into letter boxes. Alice's finest moment came in 1908 when she was a keynote speaker at a women's rally in Hyde Park, addressing 250,000 supporters. She supported the trade union and Labour movements until her death in 1946.
Alice Hawkins and Market Place
One Sunday evening it is recorded that when Alice was making a speech in the Market Place, a man shouted out "Get back to your family!" Her husband Alfred and their children were by her side so she replied "But here is my family, they are here to support me".
Timeline
Continue the story
Visitor information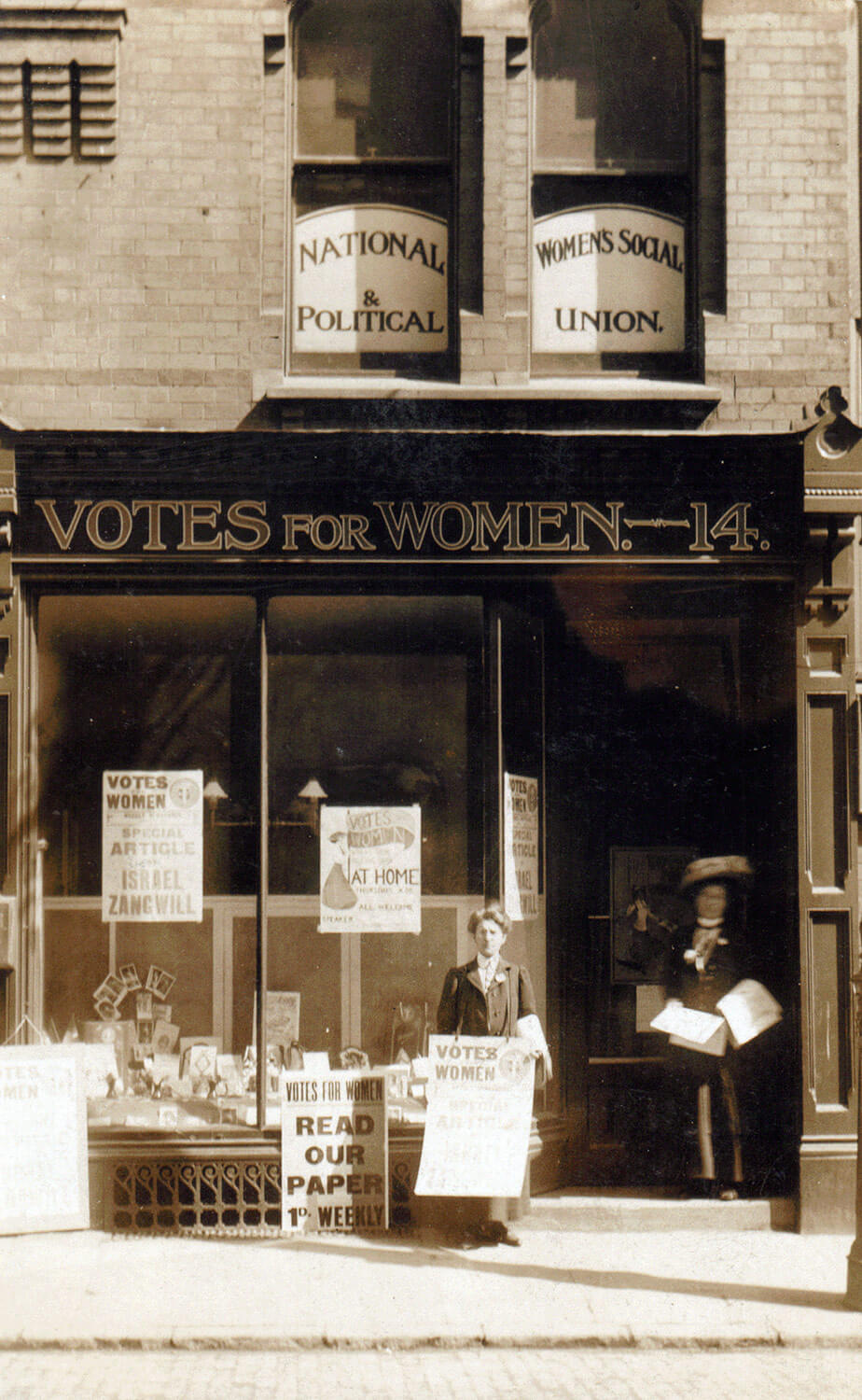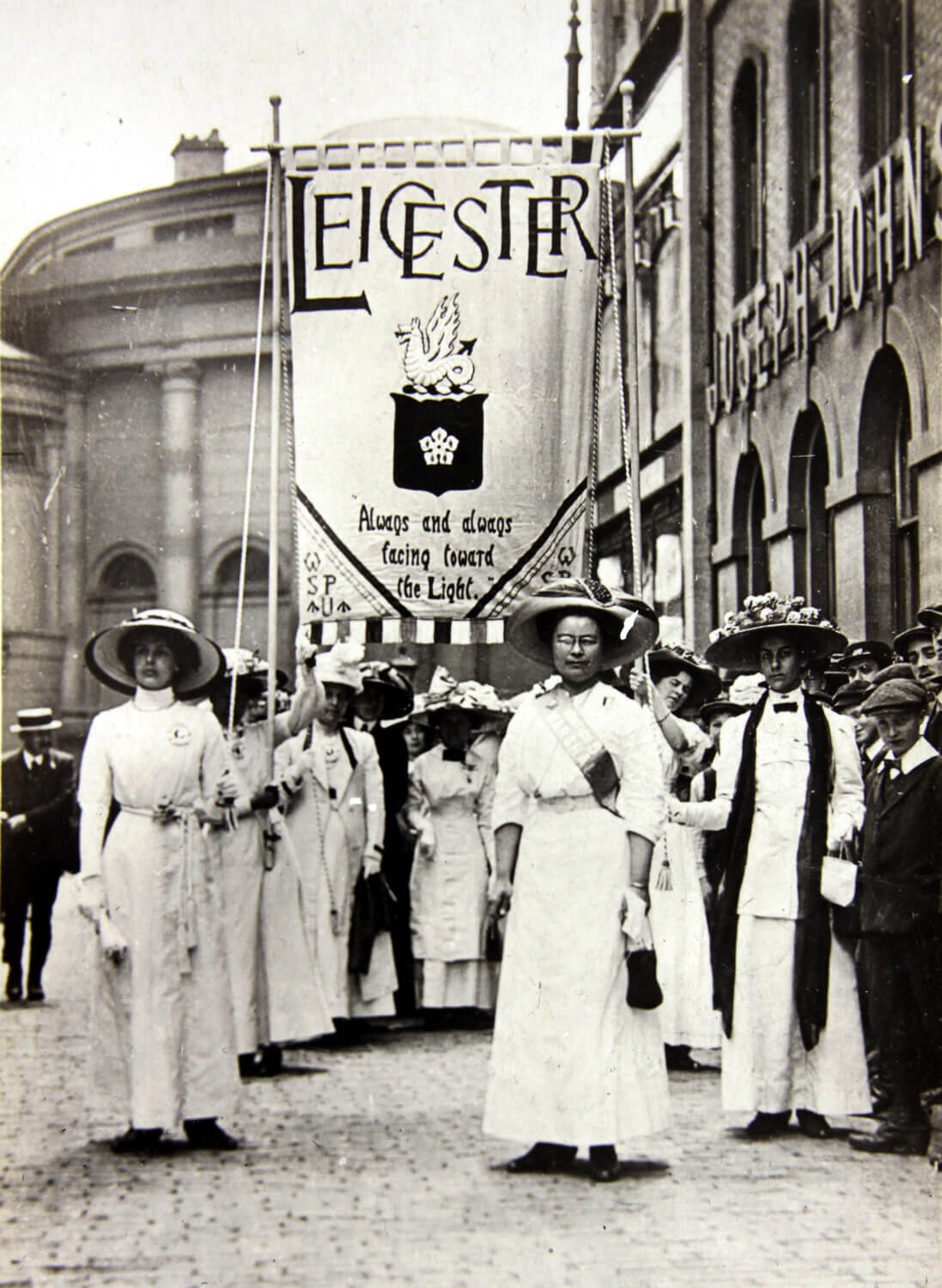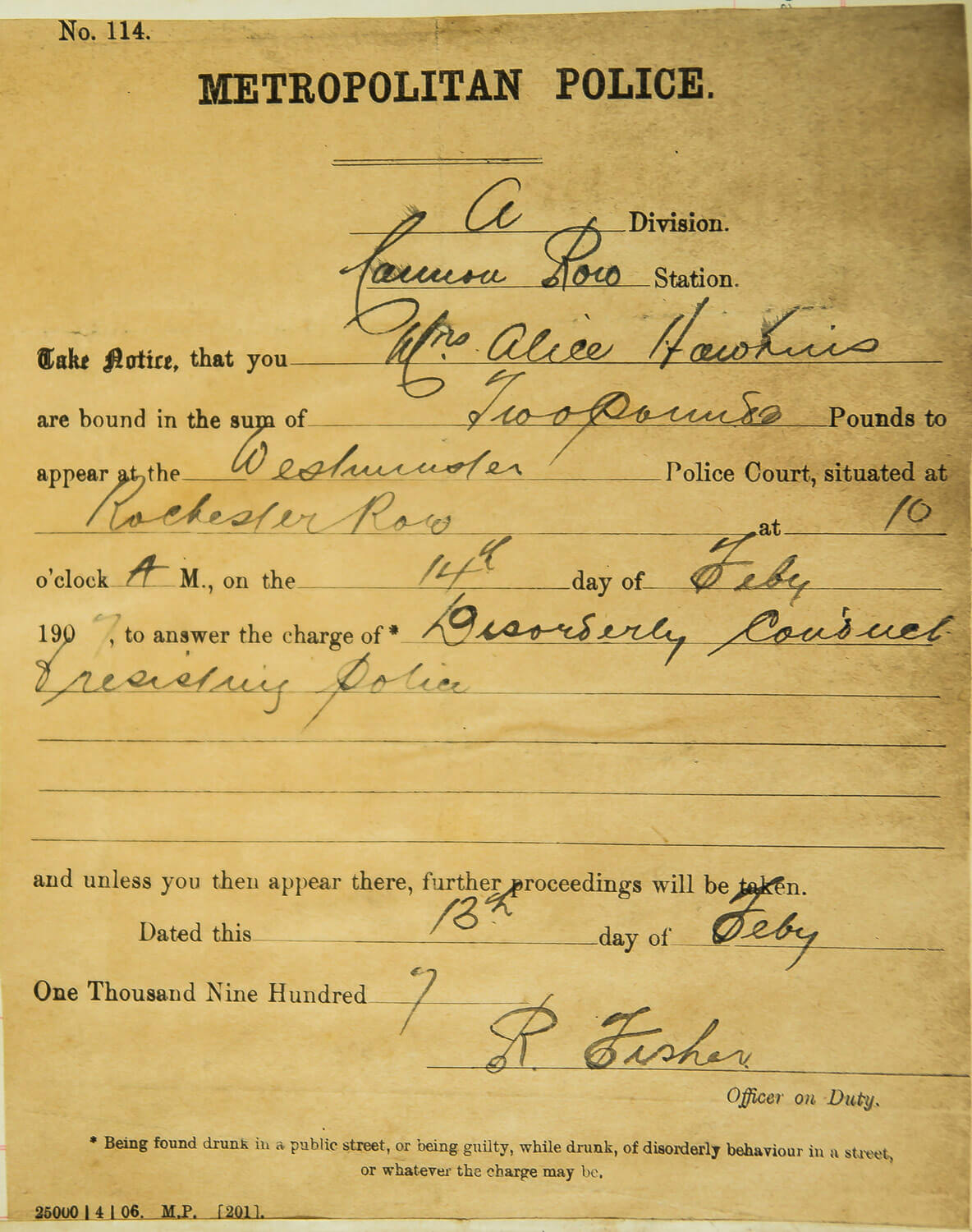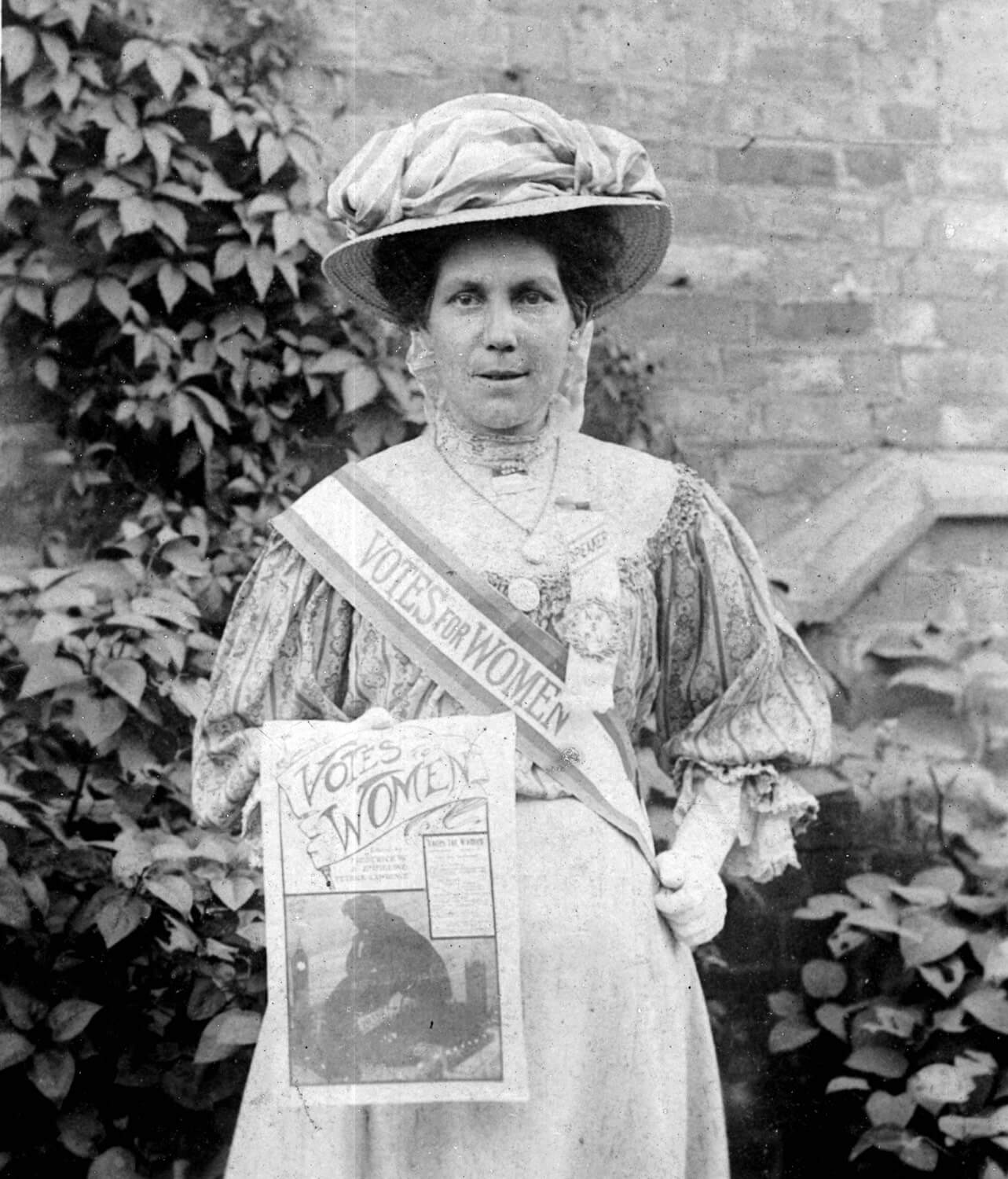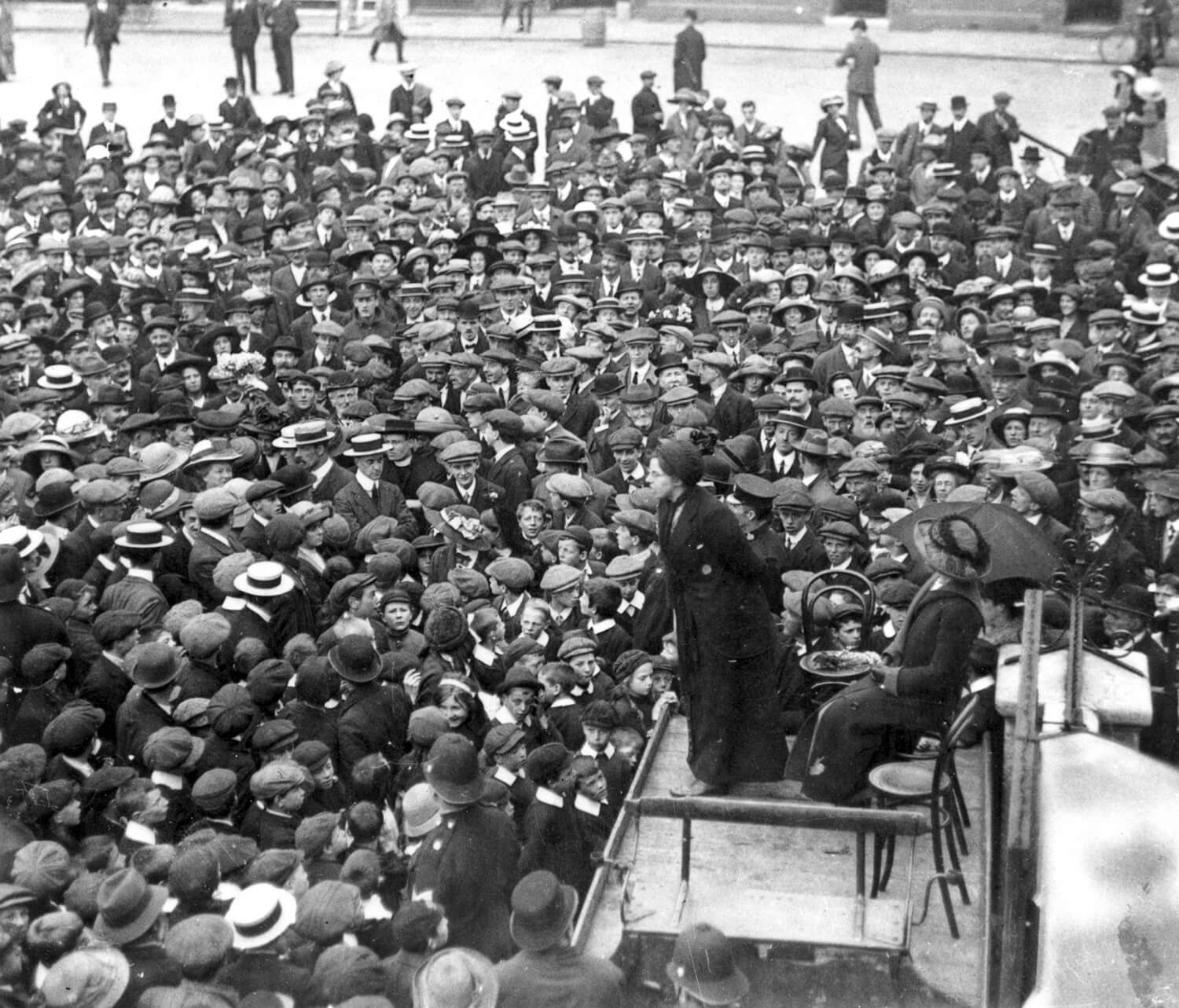 Roman Leicester
(47- 500) A military fort was erected, attracting traders and a growing civilian community to Leicester (known as Ratae Corieltauvorum to the Romans). The town steadily grew throughout the reign of the Romans.
Medieval Leicester
(500 – 1500) The early years of this period was one of unrest with Saxon, Danes and Norman invaders having their influences over the town. Later, of course, came Richard III and the final battle of the Wars of the Roses was fought on Leicester's doorstep.
Tudor & Stuart Leicester
(1500 – 1700) The wool trade flourished in Leicester with one local, a former mayor named William Wigston, making his fortune. During the English Civil War a bloody battle was fought as the forces of King Charles I laid siege to the town.
Georgian Leicester
(1700 – 1837) The knitting industry had really stared to take hold and Leicester was fast becoming the main centre of hosiery manufacture in Britain. This new prosperity was reflected throughout the town with broader, paved streets lined with elegant brick buildings and genteel residences.
Edwardian Leicester
(1901 – 1910) Electric trams came to the streets of Leicester and increased literacy among the citizens led to many becoming politicised. The famous 1905 'March of the Unemployed to London' left from Leicester market when 30,000 people came to witness the historic event.
Early 20th Century Leicester
(1910 – 1973) The diverse industrial base meant Leicester was able to cope with the economic challenges of the 1920s and 1930s. New light engineering businesses, such as typewriter and scientific instrument making, complemented the more traditional industries of hosiery and footwear manufacturing.
Modern Leicester
(1973 – present day) Industry was still thriving in the city during the 1970s, with the work opportunities attracting many immigrants from all over the world. While industry has declined in recent years, excellent transport links have made Leicester an attractive centre for many businesses. The City now has much to be proud of including its sporting achievements and the richness of its cultural heritage and diversity.
Change time period...
Roman Leicester
Medieval Leicester
Tudor & Stuart Leicester
Georgian Leicester
Victorian Leicester
Edwardian Leicester
Early 20th Century Leicester
Modern Leicester

Your ultimate guide to visiting the city