Diana, Princess of Wales marked the 18th birthday of Home-Start Leicester
Prince Charles learned about Leicester's designation as Britain's first Environment City
Leicester City captain Steve Walsh presented Prince Charles with team strips for his young sons Prince William and Prince Harry
The 1990s was a difficult time for The Prince Wales and his wife Diana, Princess of Wales, as it marked the end of their marriage. However, they made separate visits to Leicester to carry out engagements supporting causes which were close to their hearts.
At the beginning of November 1991, Her Royal Highness the Princess of Wales alighted from a Queen's Flight helicopter in Victoria Park. She was greeted by her sister Lady Sarah McCorquodale and the then Lord-Lieutenant of Leicester, Sir Timothy Brooks. A Royal car took the Princess to Home-Start on London Road where she cut a celebration cake to mark the organisation's 18th birthday. As Patron of the organisation, she took time to chat with volunteers and Leicester families who were benefitting from the support it provided. Her Royal Highness then unveiled a plaque at the Info Hostel on Elmfield Avenue and met HIV and Aids patients at the Leicestershire Aids Support Service. Her characteristic sympathy was noted by those she spoke to.
Quotes from a Leicester Mercury article at the time:
"She was so warm and friendly I almost forgot she was royalty"
Faruk Patel, at Home-Start
"Diana came across and held my son's left hand to comfort him"
Mrs. Kory Kaur, mother of a disabled child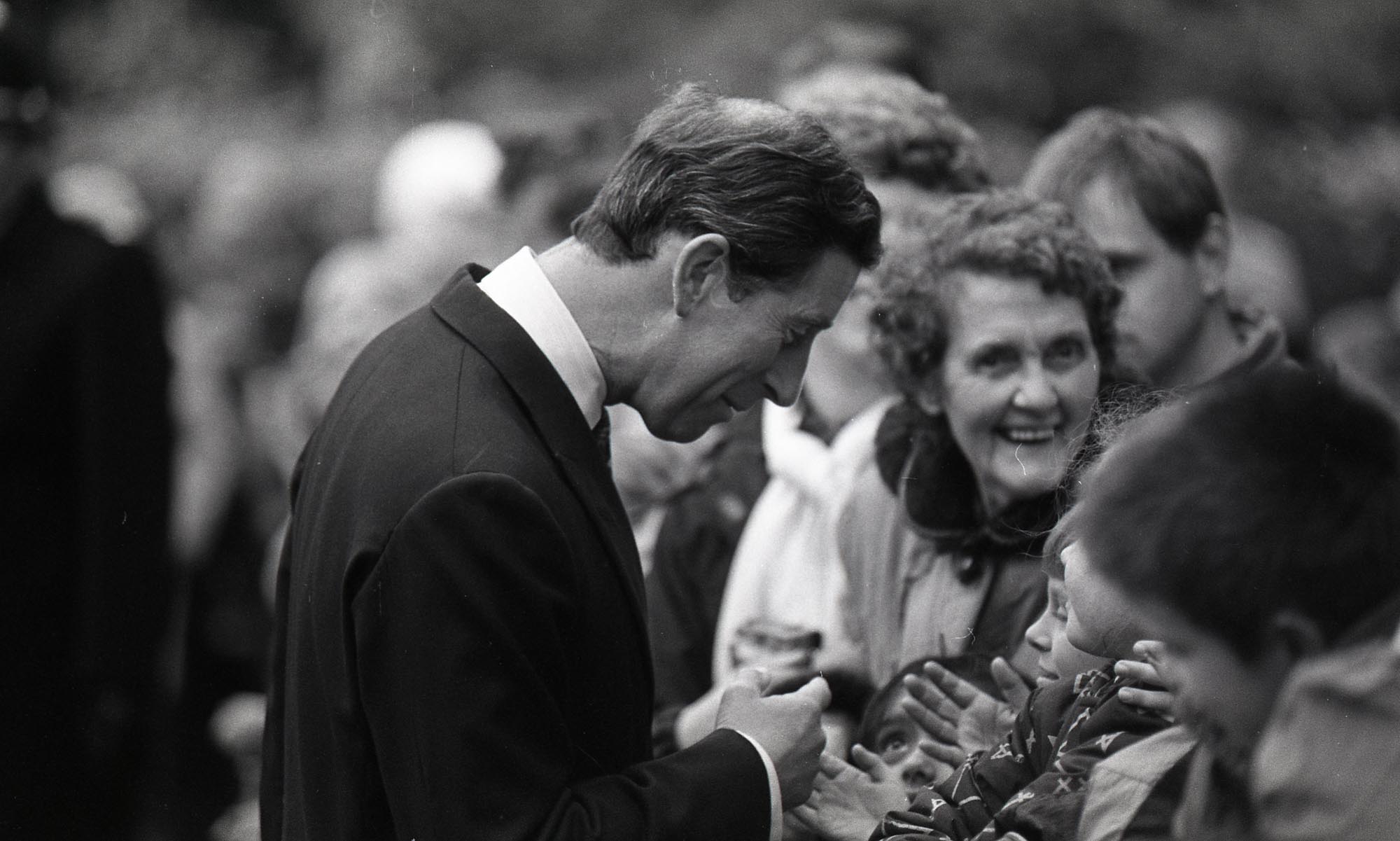 The Prince of Wales also made a visit to the city in early November. His Royal Highness, who has long been committed to improving the environment, made a whistle-stop trip to the city to learn about Leicester's new role as the first British Environment City. At the Royal Mail, he was given a special 'Stump up for Woody' badge to highlight the Leicester Mercury's fundraising campaign to buy trees for the planned National Forest. After chatting with Royal Mail workers, the Prince was presented with a framed Diwali greetings card. He then visited the ECO House at Western Park, a house designed to be eco-friendly in every way.
His Royal Highness showed great interest in the city's environmental initiatives, which included building new low-cost housing and reducing waste. His final stop was at the Filbert Street football ground where he learned how Leicester City were adopting more eco-friendly strategies when washing the Foxes' kit. Before the Prince left in a Red Wessex helicopter, City captain Steve Walsh presented him with a gift of City strips for his young sons, Prince William and Prince Harry.
Next Page: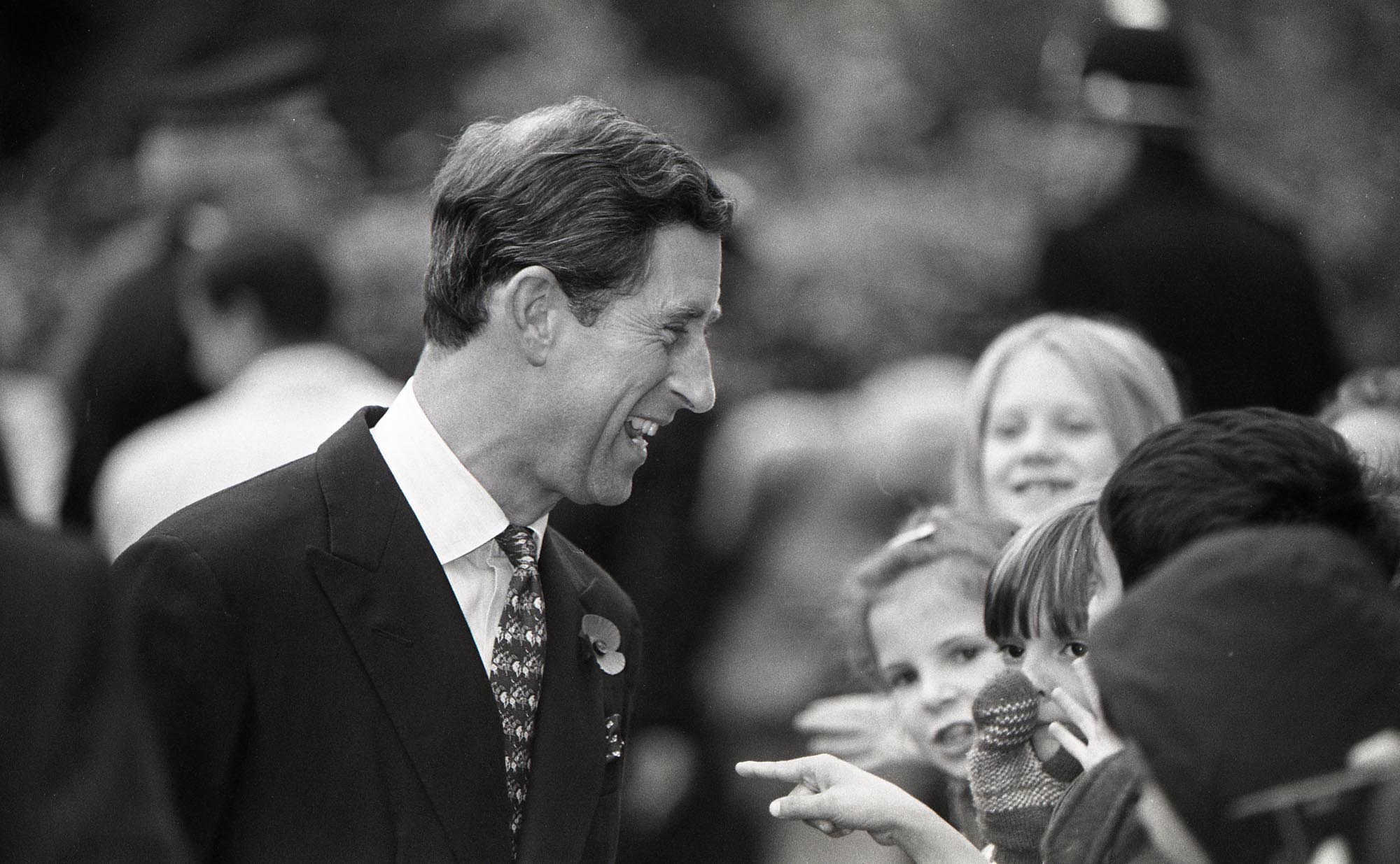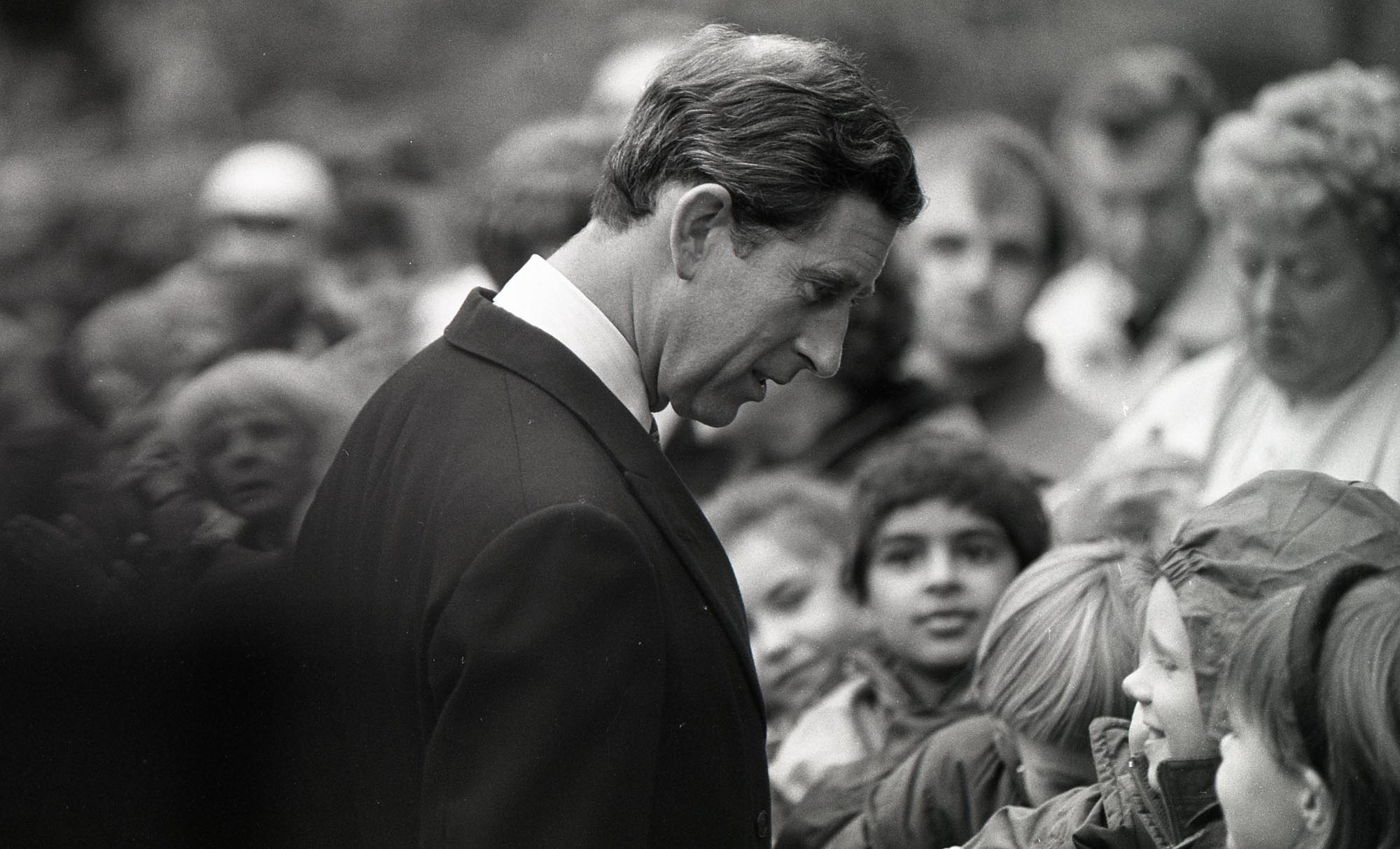 Continue the story of
The King in Leicester - A History of Royal Visits

Your ultimate guide to visiting the city