The Queen visited Leicester in 1993, arriving by train at London Road Station
The 'Queen's Building' at De Montfort University was official opened
Leicester Royal Infirmary unveiled a plaque naming their new wing 'The Windsor Building'
The Queen's visit on 9th December 1993 began with cheering crowds at London Road Station before heading off to De Montfort University to officially open its £9 million School of Engineering, known as the Queen's Building.
During the afternoon The Queen visited Leicester Royal Infirmary. In a hectic 55-minute tour she visited wards and met patients and medical staff. Before leaving, she unveiled a commemorative plaque which named the new £35 million wing the Windsor Building.
The final visit of the day was to the Avalon Centre, a community education project in Duxbury Road, where a Sikh group presented her with a special garland to wear.
"She smiled at me as she passed by.  It was a very special moment and I'm glad I came" (Mrs Vera Wilson, hosiery worker)
"She was really tremendous and asked about the work we were doing. She put everyone at their ease" (Mrs Marilyn Ball, teacher)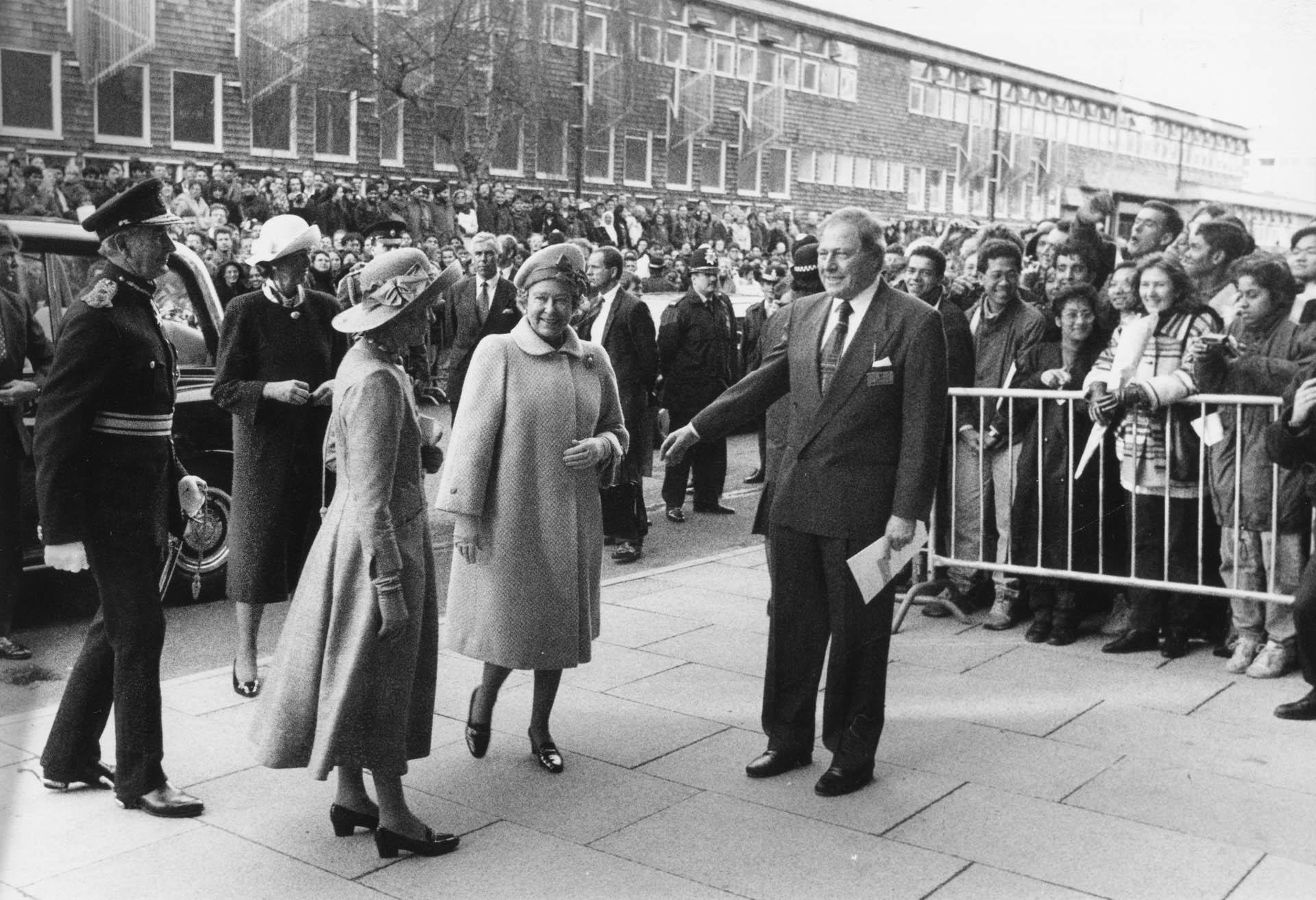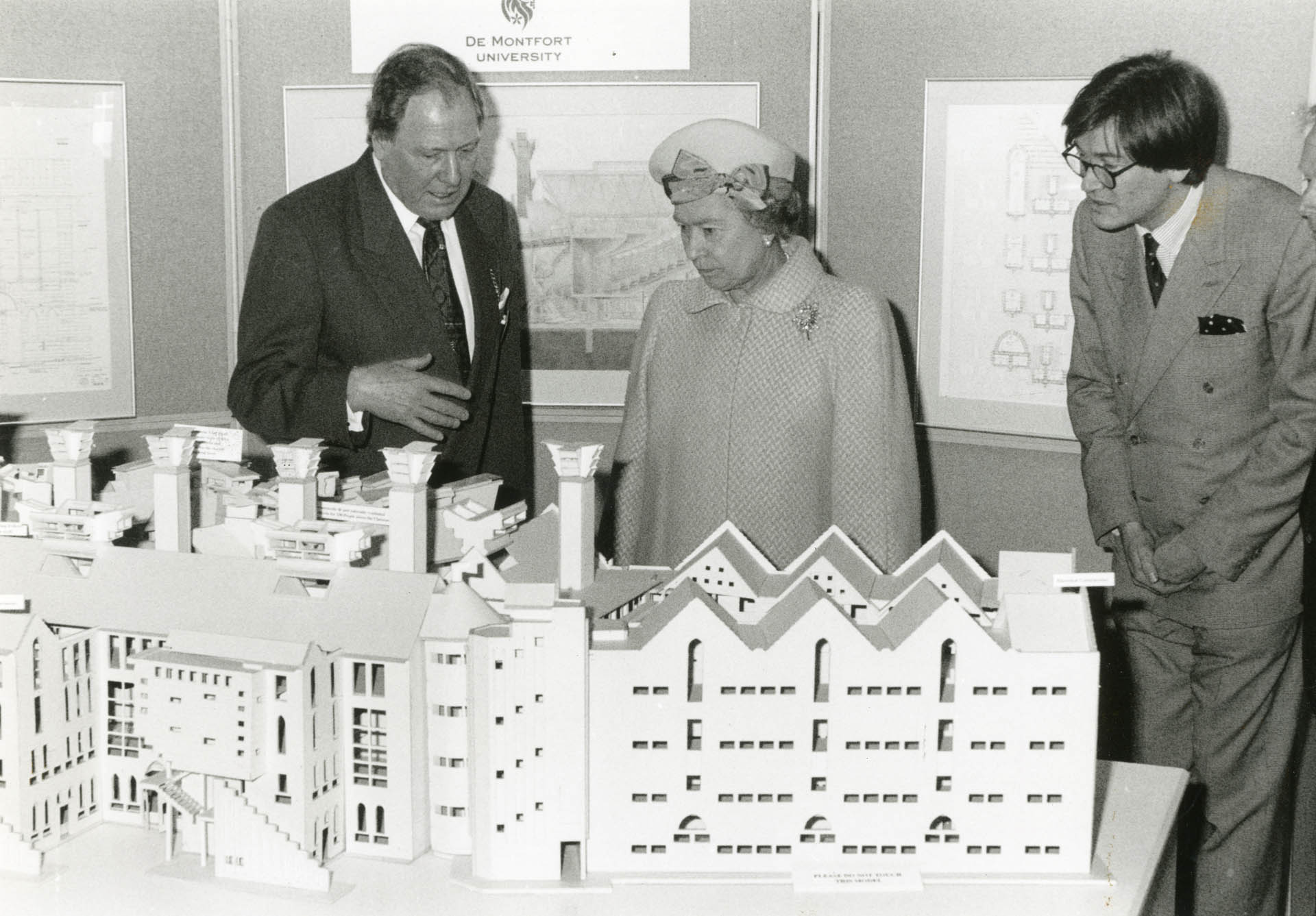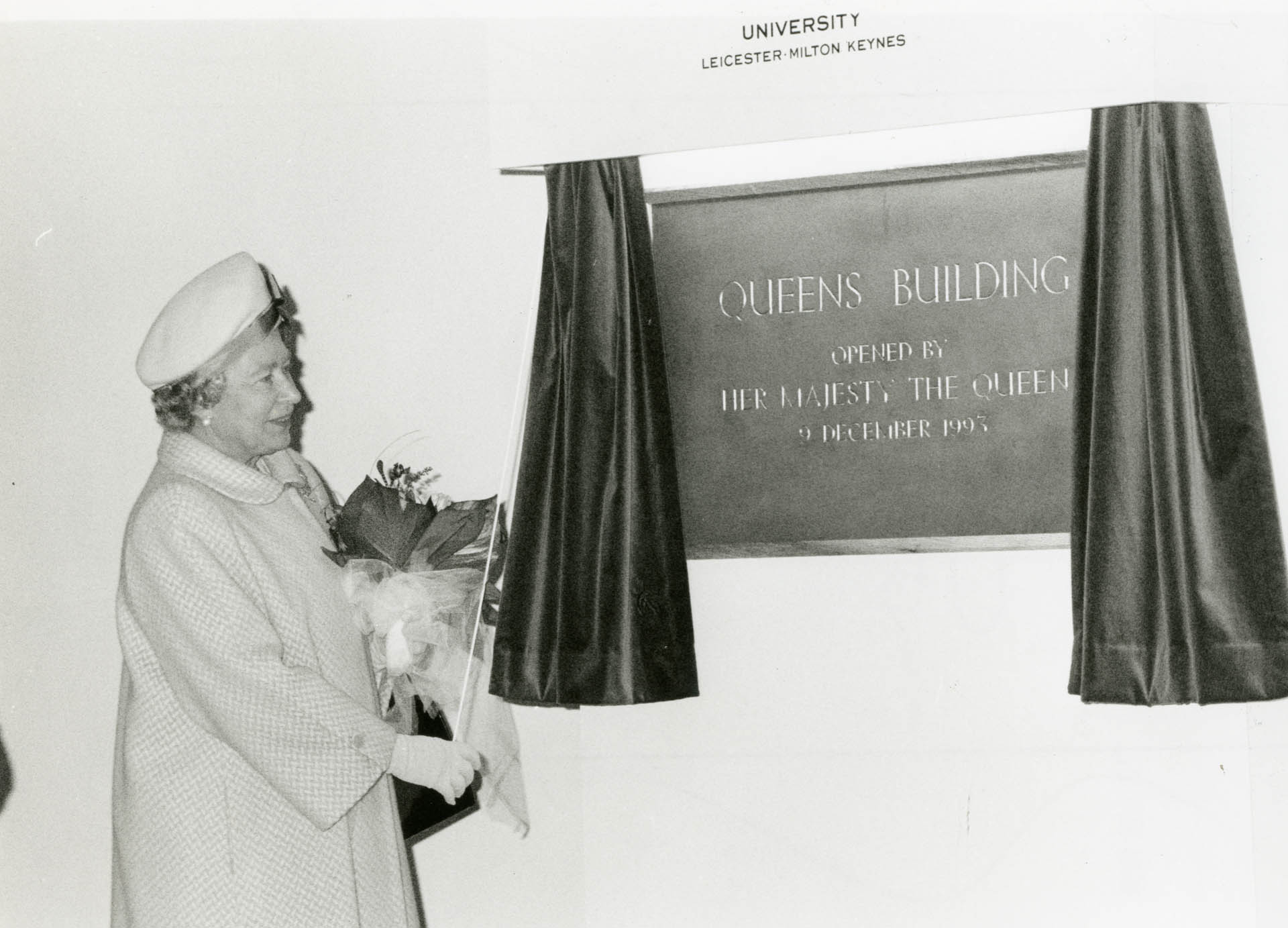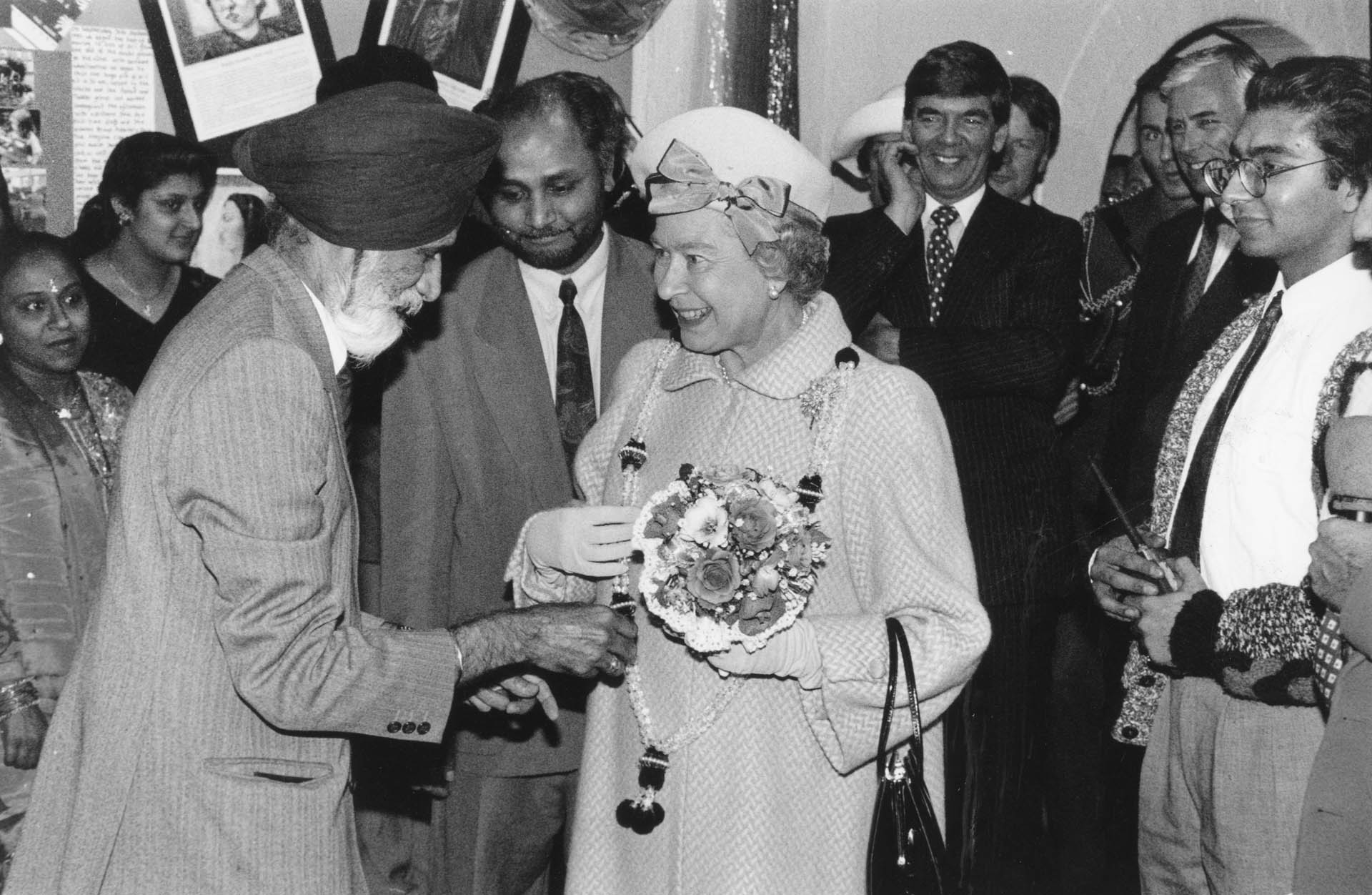 Continue the story of
The Day The Queen Came to Leicester

Your ultimate guide to visiting the city