2020 marks the 75th Anniversary of the end of World War II in Europe
Known as Victory Day in 1945 and VE Day since then
Crowds across the continent erupted in celebration on hearing the news of the end of the war
A special anniversary
Friday 8th May 2020 marks the 75th anniversary of Victory in Europe Day (VE Day). VE Day celebrates the formal end of World War II in Europe. On hearing the news celebrations spontaneously erupted across much of the world. Here in Leicester was no different with impromptu street parties and crowds gathering at the Clock Tower to celebrate.

Leicester's VE Day Memories
We asked the public to share their World War Two related memories and photographs, particularly from Victory Day 1945 in Leicester. We had a great response and here you can hear some of those stories.
Brenda Hargrave
I was only about 16 months old on VE Day, so although I'm in this photograph, I can only remember what my mother Doris Hargrave told me about the occasion. At the time, we lived at 2 Percy Road, which backed on to the houses opposite the rec on Saffron Lane where these celebrations took place. I can still recognise people in my mother's VE day photos: there's Mrs May, the Rossis and the Whites who lived on Knighton Lane, and a lad called Alec who lived on Percy Road.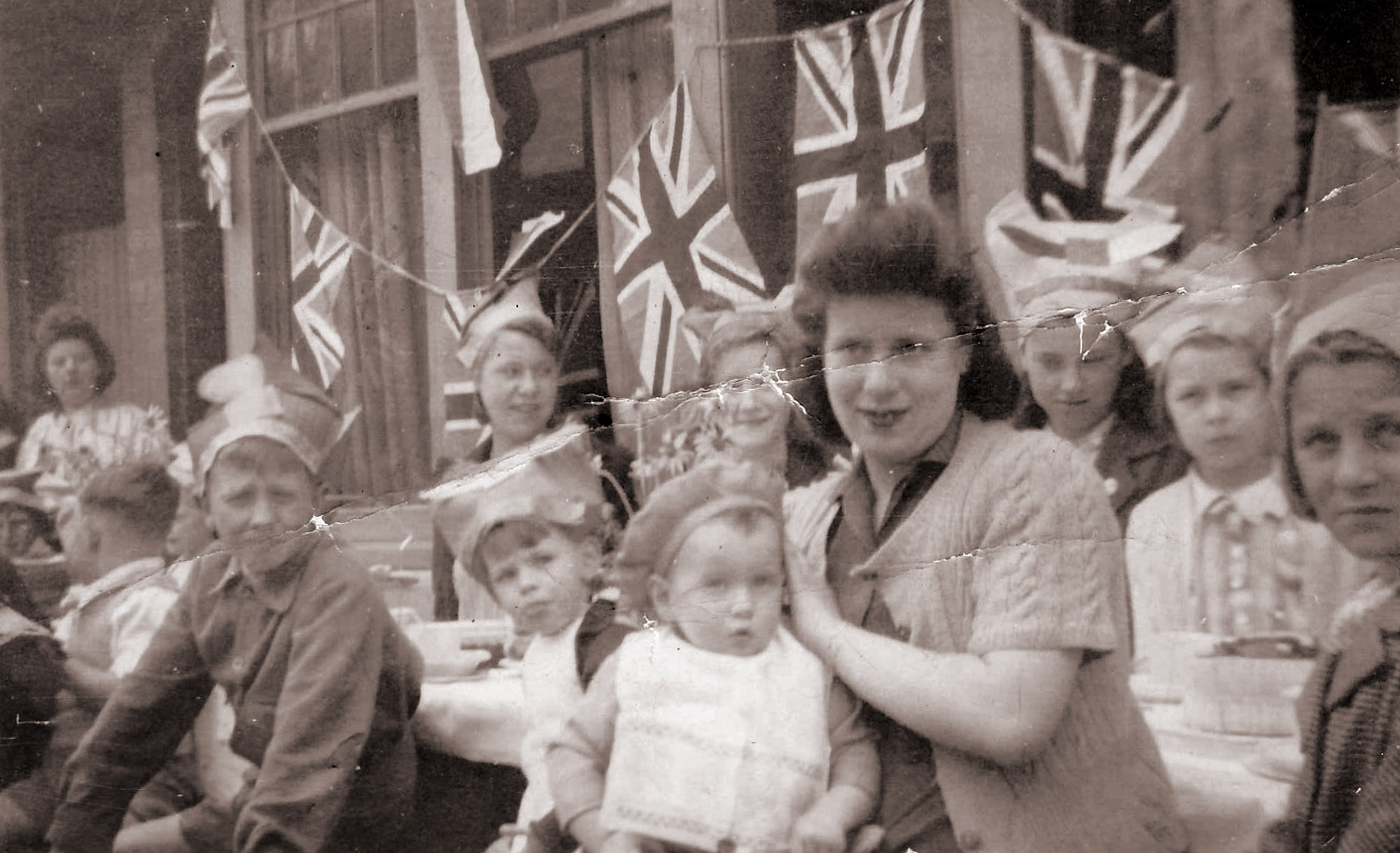 Margaret Reed
Although I don't have any photos of VE Day celebrations, I do have this copy of a certificate signed by King George VI. These certificates were given to all children who were still at school at the end of the Second World War.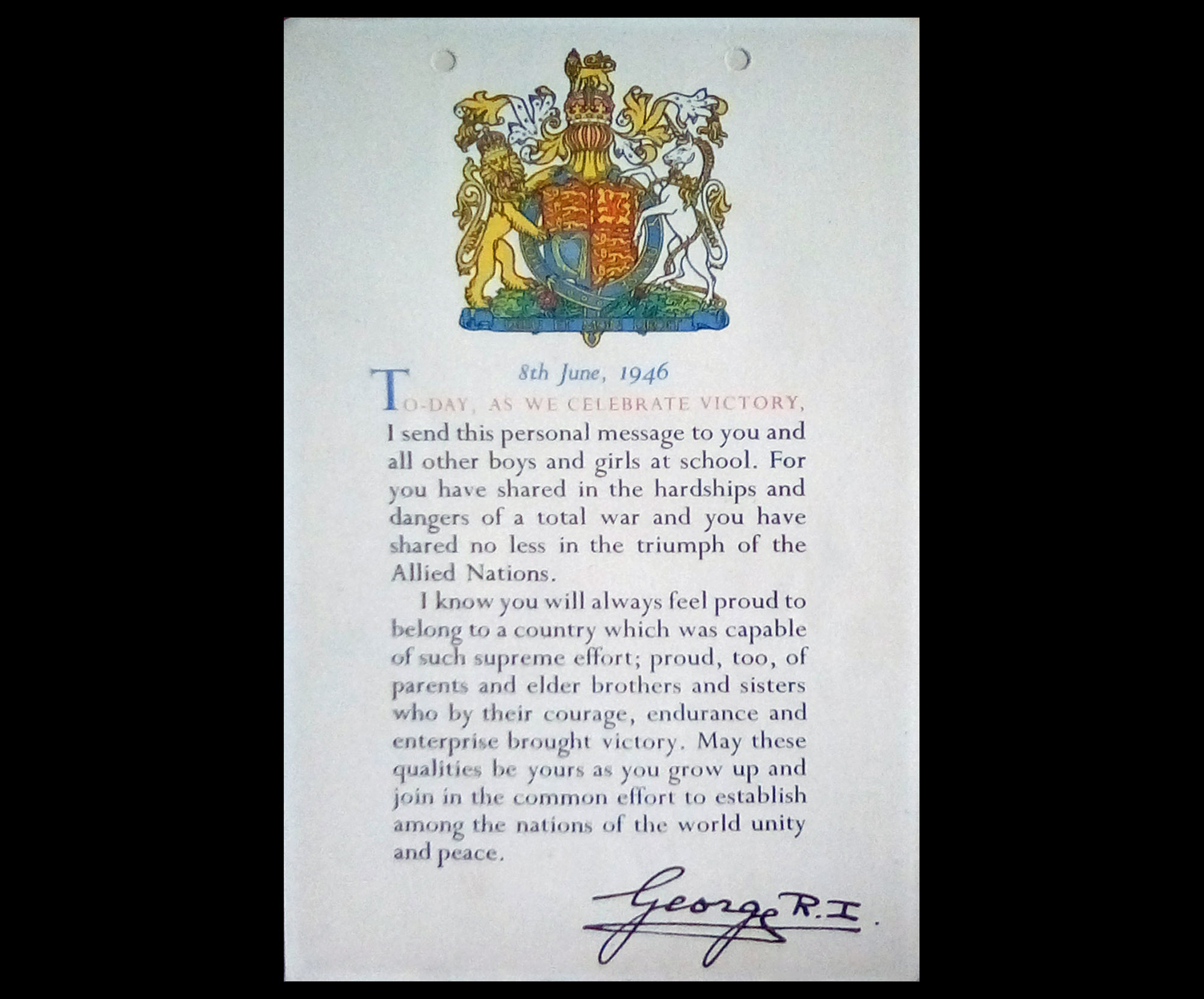 Robert Kemp
Here's a photograph of a street party held in The Oval in Oadby to mark VE Day. I'm one of the youngsters in the background, accompanied by my mother, Betty Kemp.
Rosemary Cragg
I can still remember many of the names of our neighbours in this picture, although I wasn't born until a few weeks afterwards. My father had been heading for France, and D-Day, when the vehicle he was in was involved in an accident. It meant he was in Stoke Mandeville hospital for some months – but it prevented him from going to France. He was demobbed from the RAF in 1944.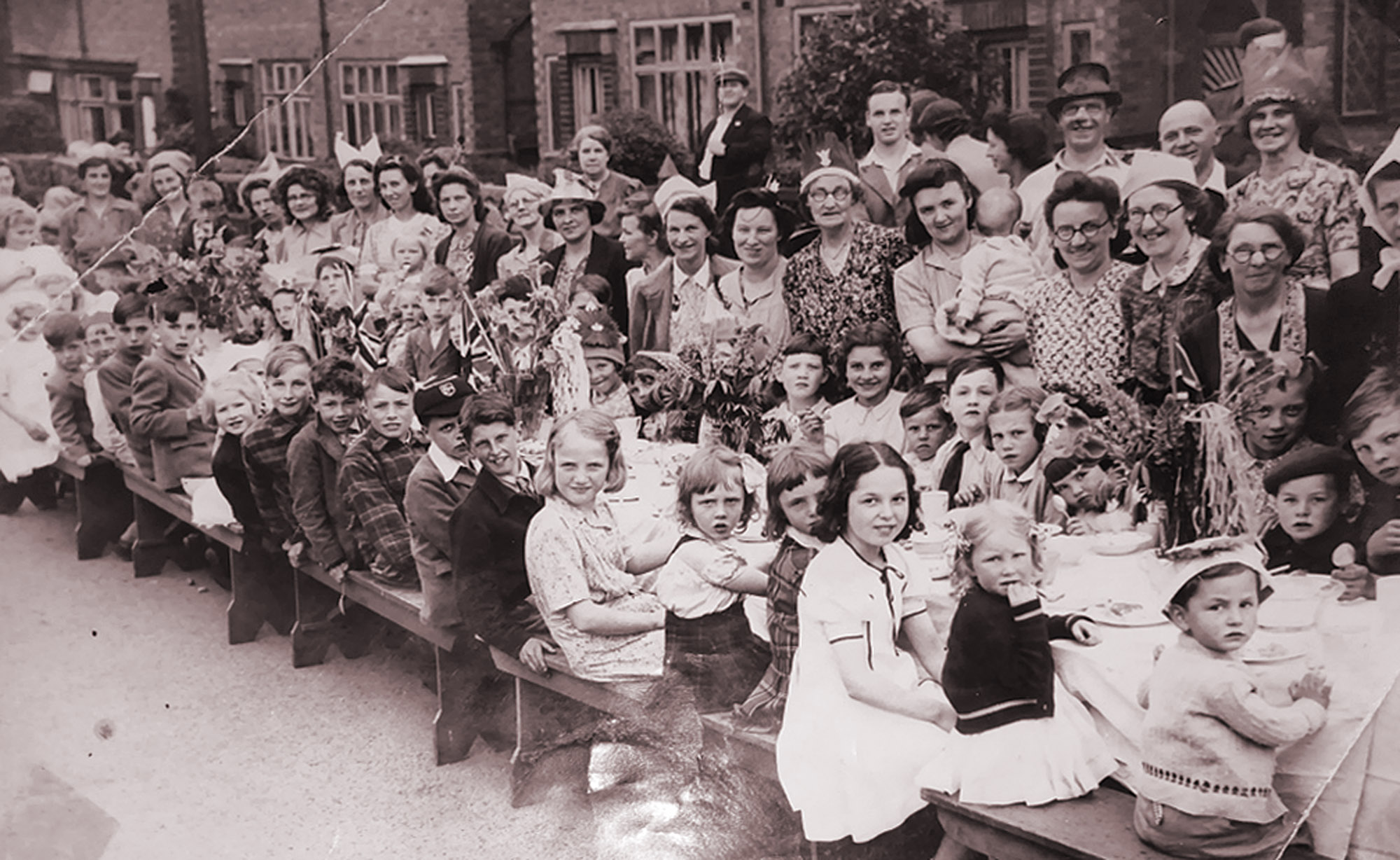 Sue Simpson
My mum, Beryl Bostock (née Carvell) is 91 and she lived at 58 Strathmore Avenue in Belgrave as a child. These pictures show Beryl, her brother Maurice and her sister Olive (seated middle front right) at their VE Day street party. After the party, the children played games next to the railway embankment near Roseneath Road/Barkby Lane. Maurice is pictured in the three-legged race.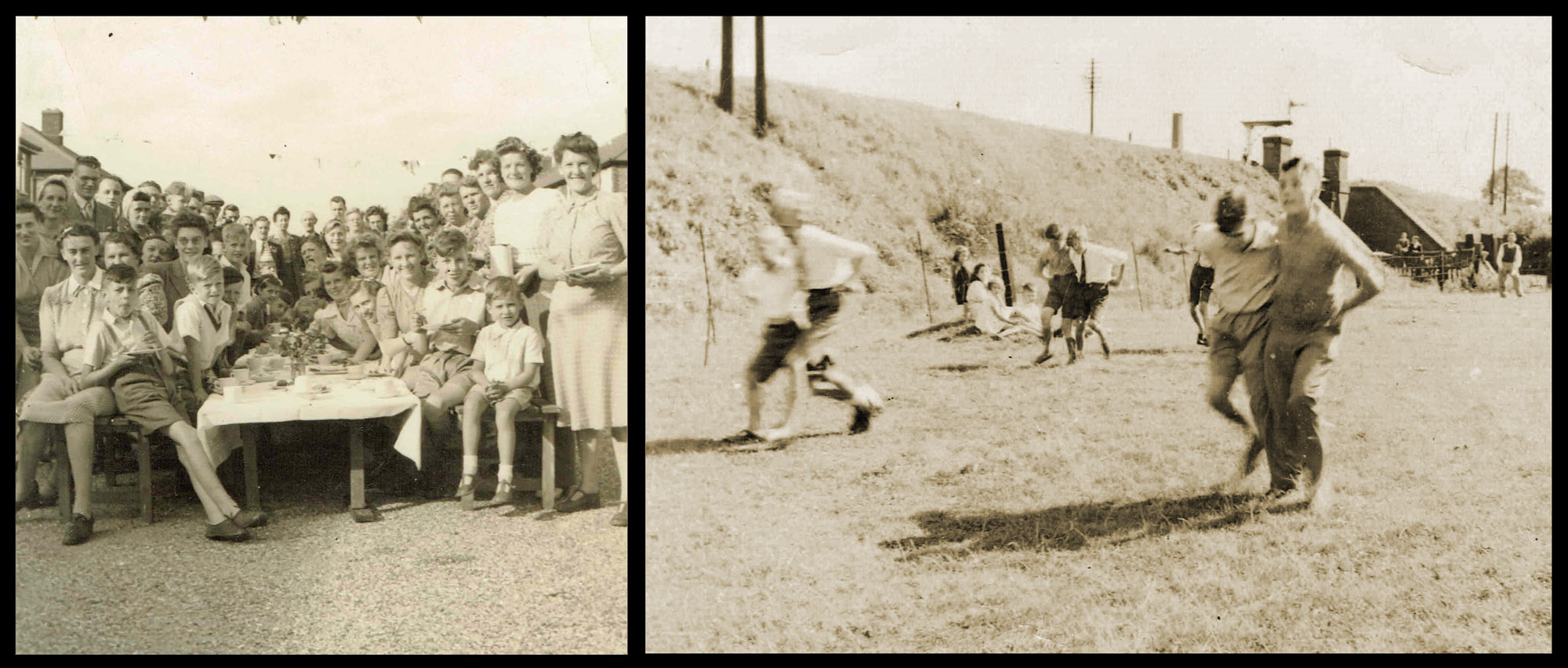 Colin Chesterman
Here's a photograph of our VE Day street party in Sandy Rise in Wigston. My brother is the first boy seated at the front – and I am sitting next to him. My grandfather is in the deckchair at the back.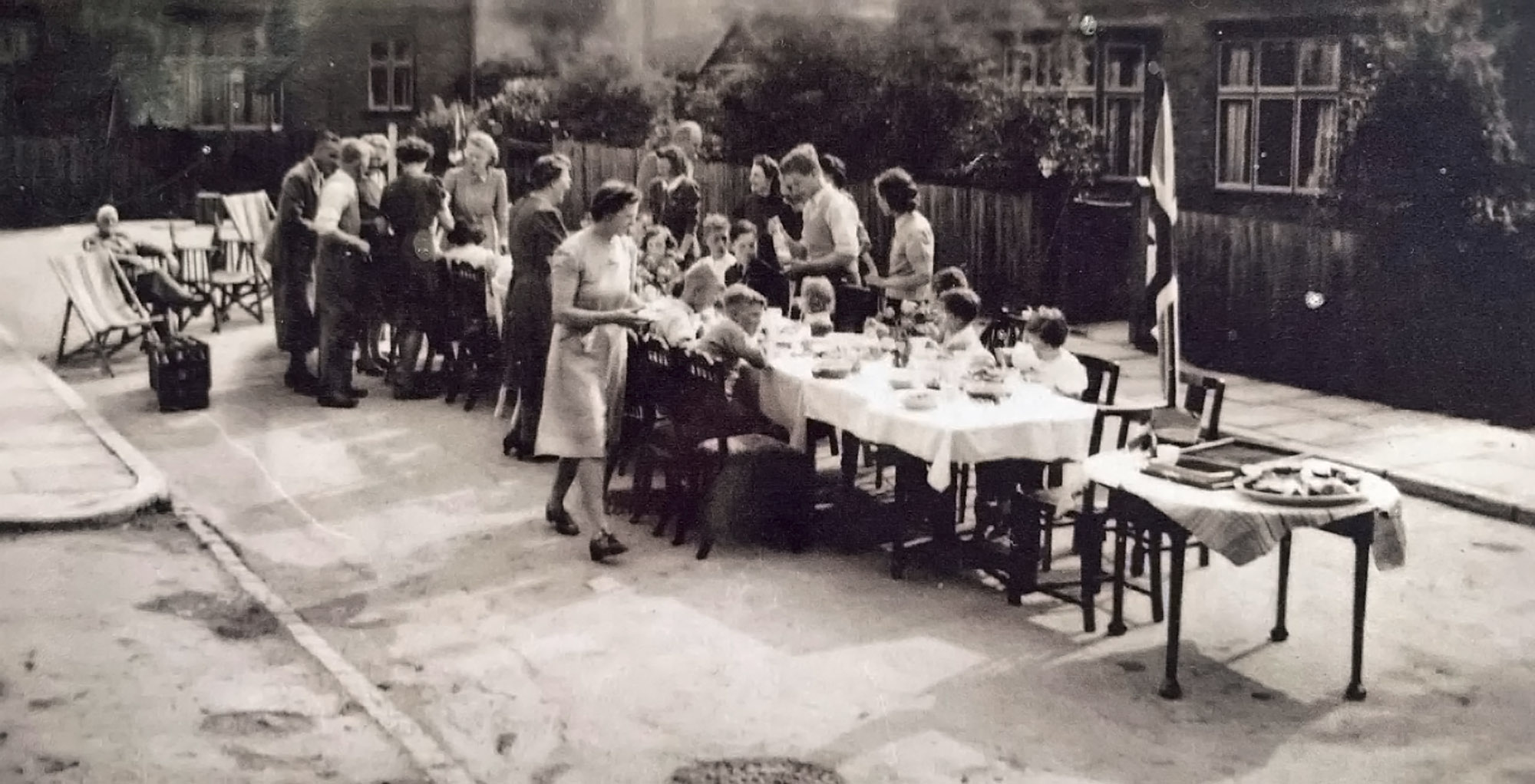 Doreen Needham (née Limbert)
We moved to 74 Stonesby Avenue when I was five and my dad had come home from the RAF. The street party was held opposite Saffron Hill cemetery and whole streets got together to create a great day. The women produced sheets for tablecloths, plates for cakes and sandwiches, dishes for jellies, trifles and salads – despite severe rationing. Bottles of pop appeared on the tables and everyone had a real feast. The only neighbours I can remember are the Dales, Limberts, Stones, Boltons, Miles, Astills, Weightmans, Hulls and Chesters. I can never remember being bored. Thruppeny Magna pictures on Saturday afternoons with twopennorth of kali and two ha penny liquorices…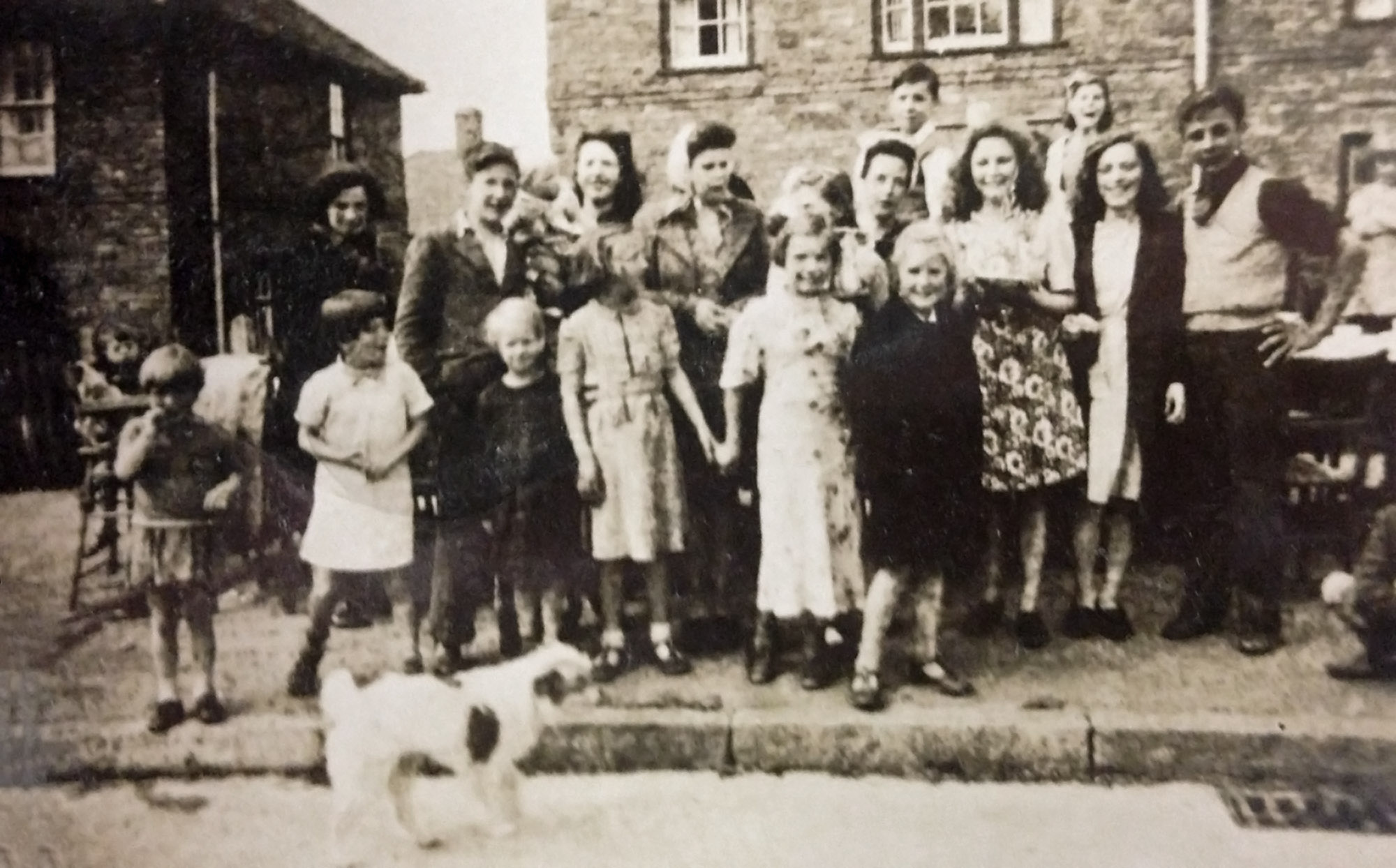 Dave Cooper
My dad, Bert Cooper was an apprentice engineer at Wadkin on Green Lane Road throughout the war. Being in a 'reserved occupation', he served with the Home Guard. This picture shows him with family, friends and colleagues outside the house on Kitchener Road. Also in the picture is Bert's brother, Doug, with his wife Gladys (far left). Bert worked in the engineering industry until 1988 but sadly passed away in 1990.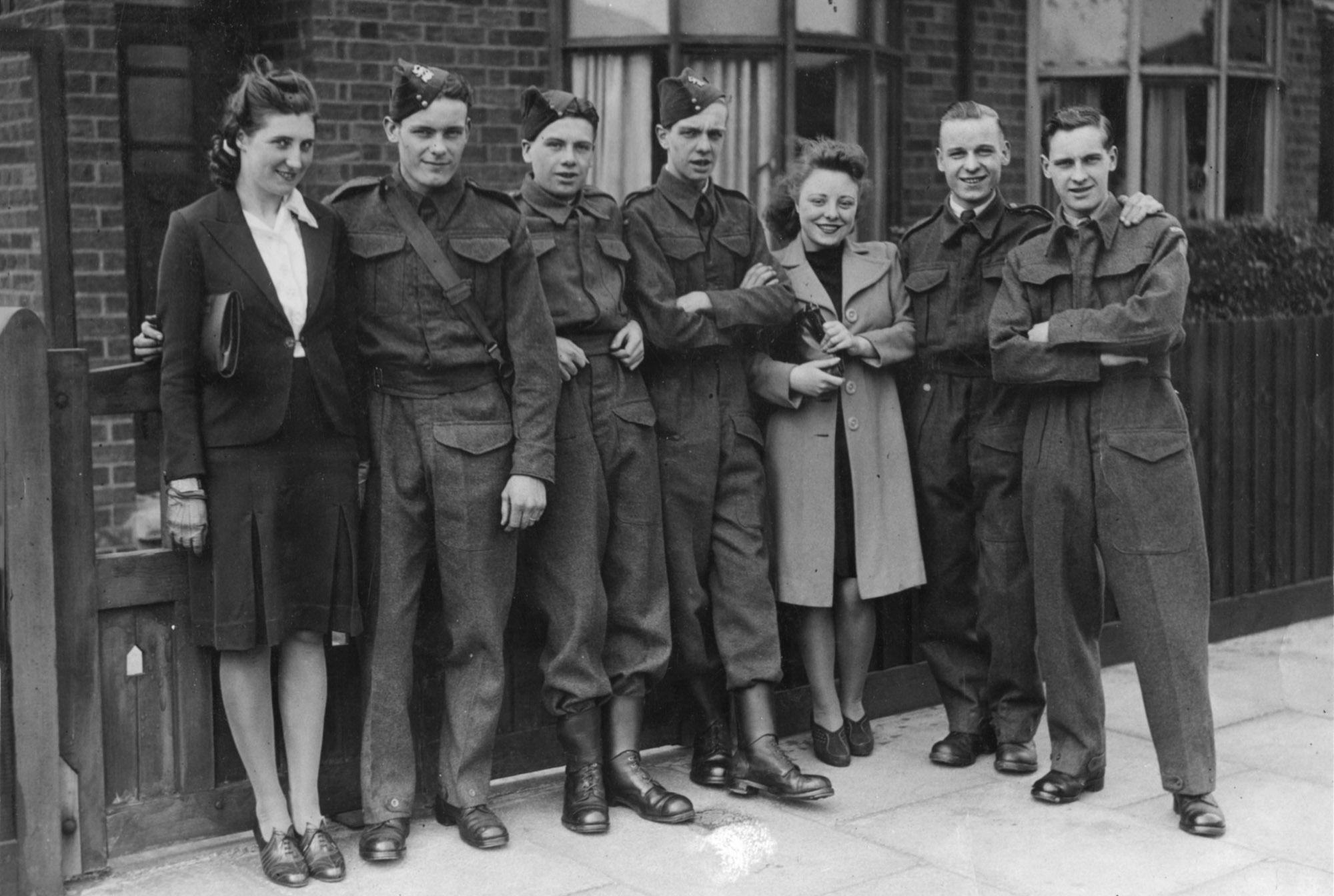 Victory Day Parade
Called 'Victory Day' in 1945 and VE Day since, there was a parade organised in Leicester shortly afterwards in May 1945. The parade involved the many civilian and military workers who supported the war effort. They paraded on foot, on floats and with vehicles in front of the Lord Mayor outside City Hall. Huge crowds of locals came to support and celebrate what was an incredibly important day.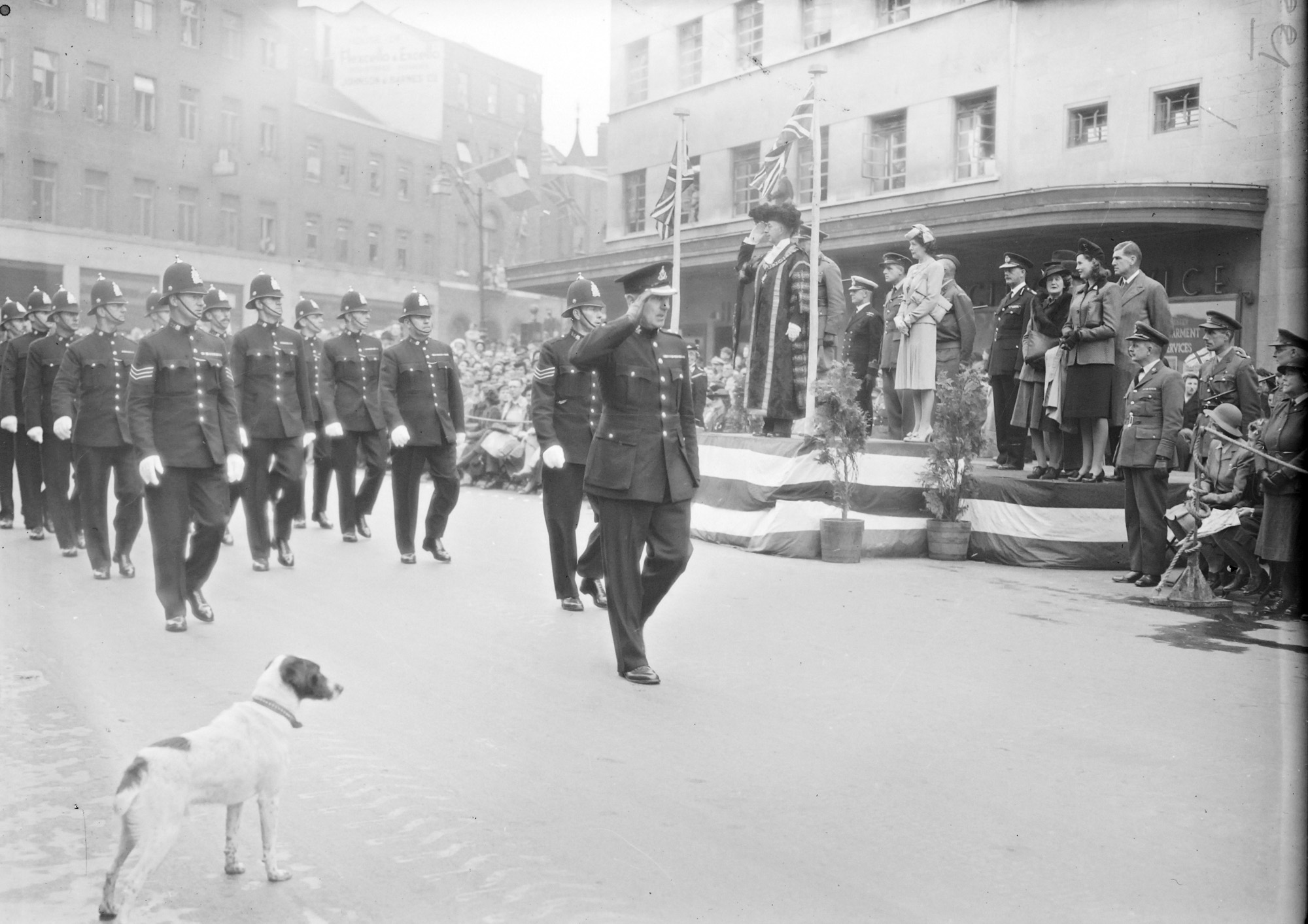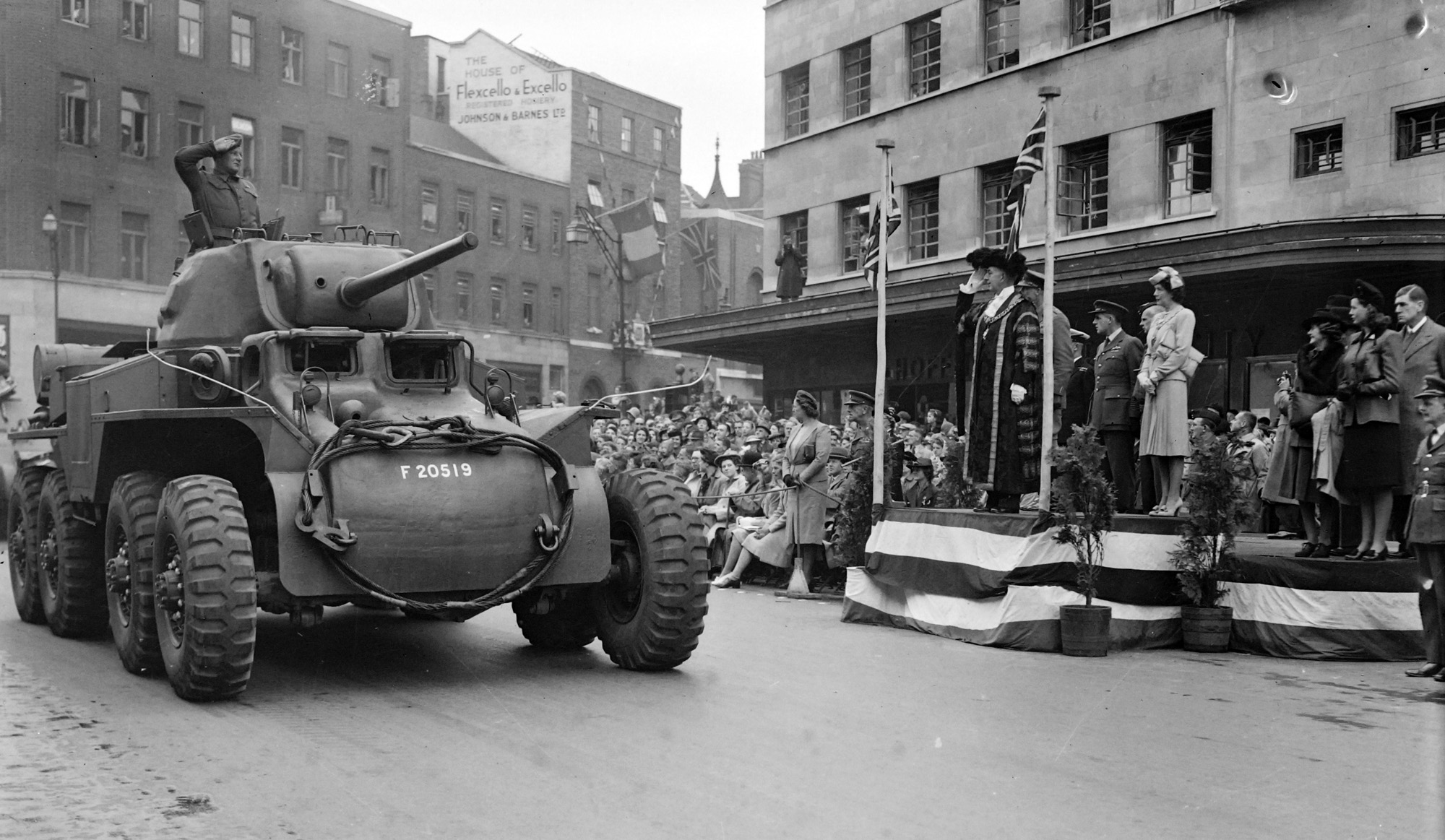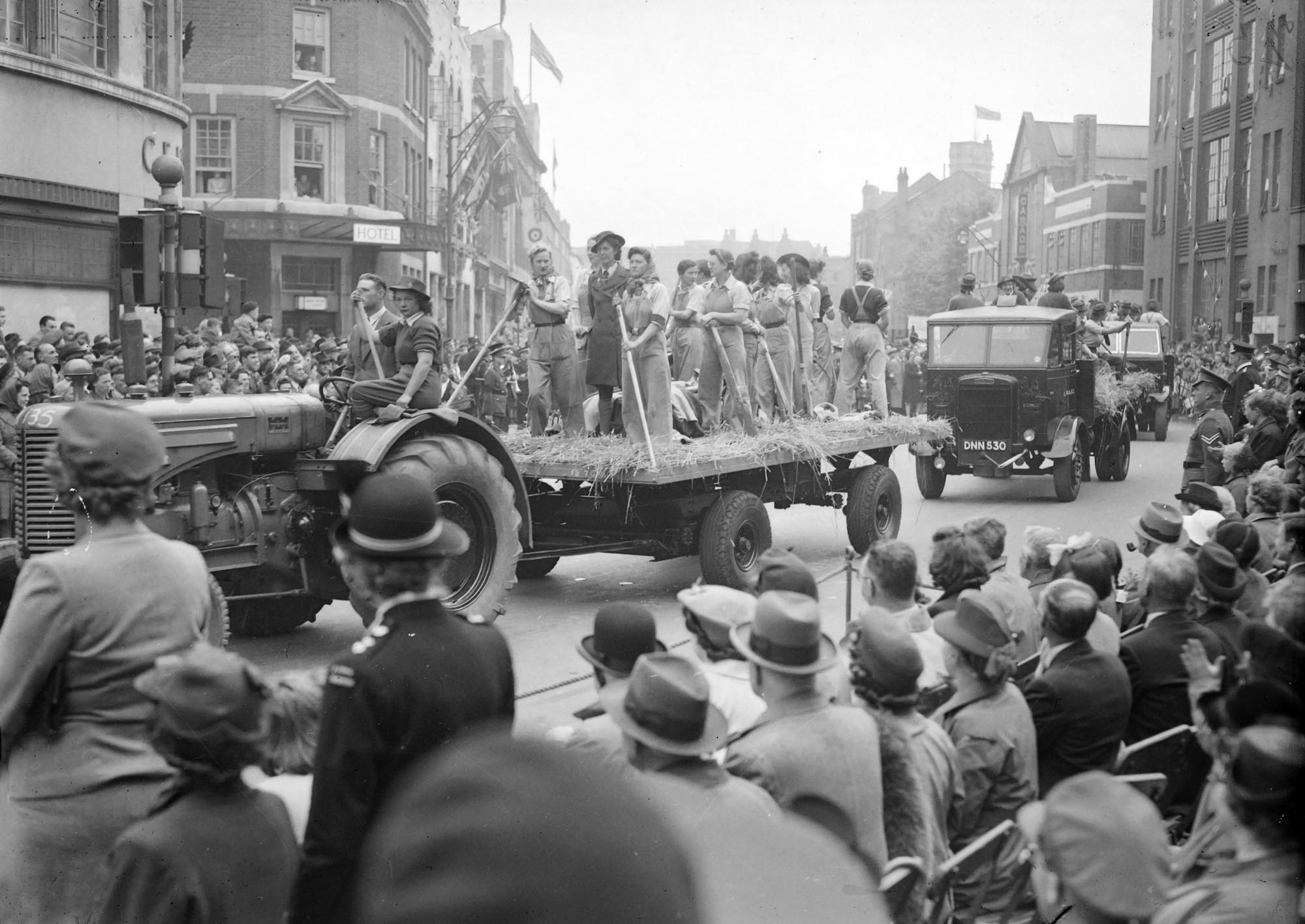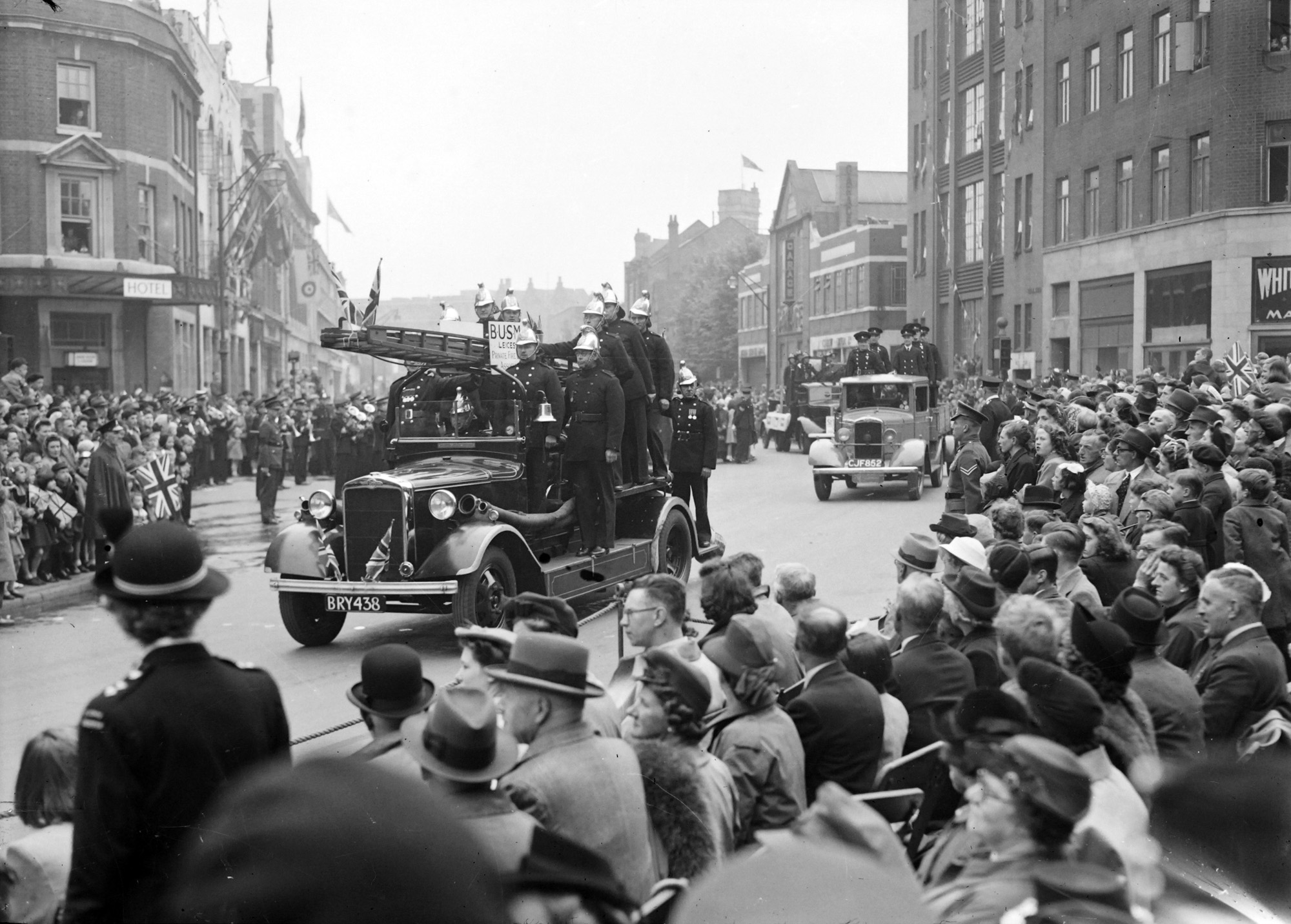 Annual celebrations
VE Day has been marked in Leicester annually with parades and remembrance services attended by military personnel, veterans, the public, local council officials and civic dignitaries.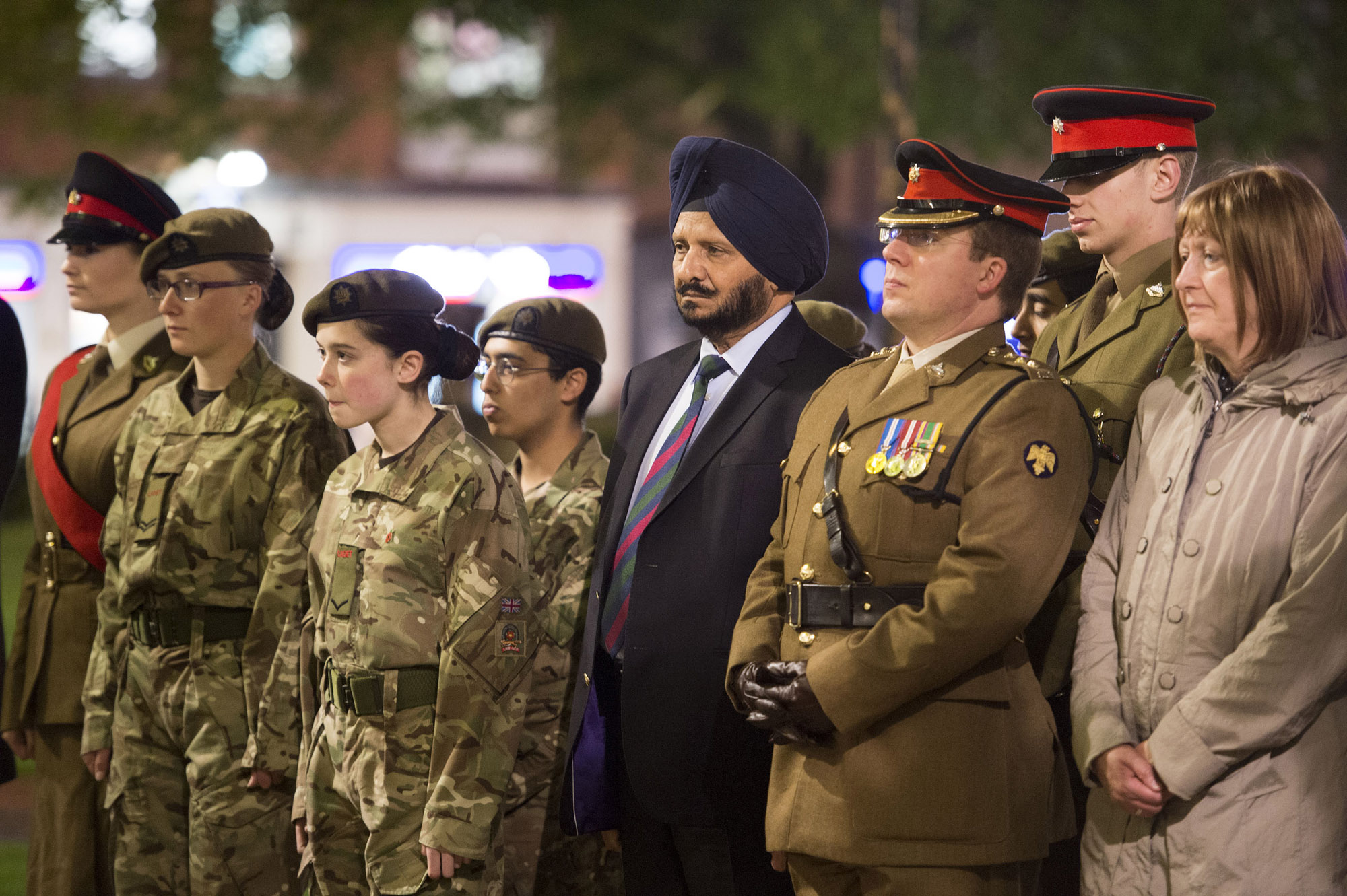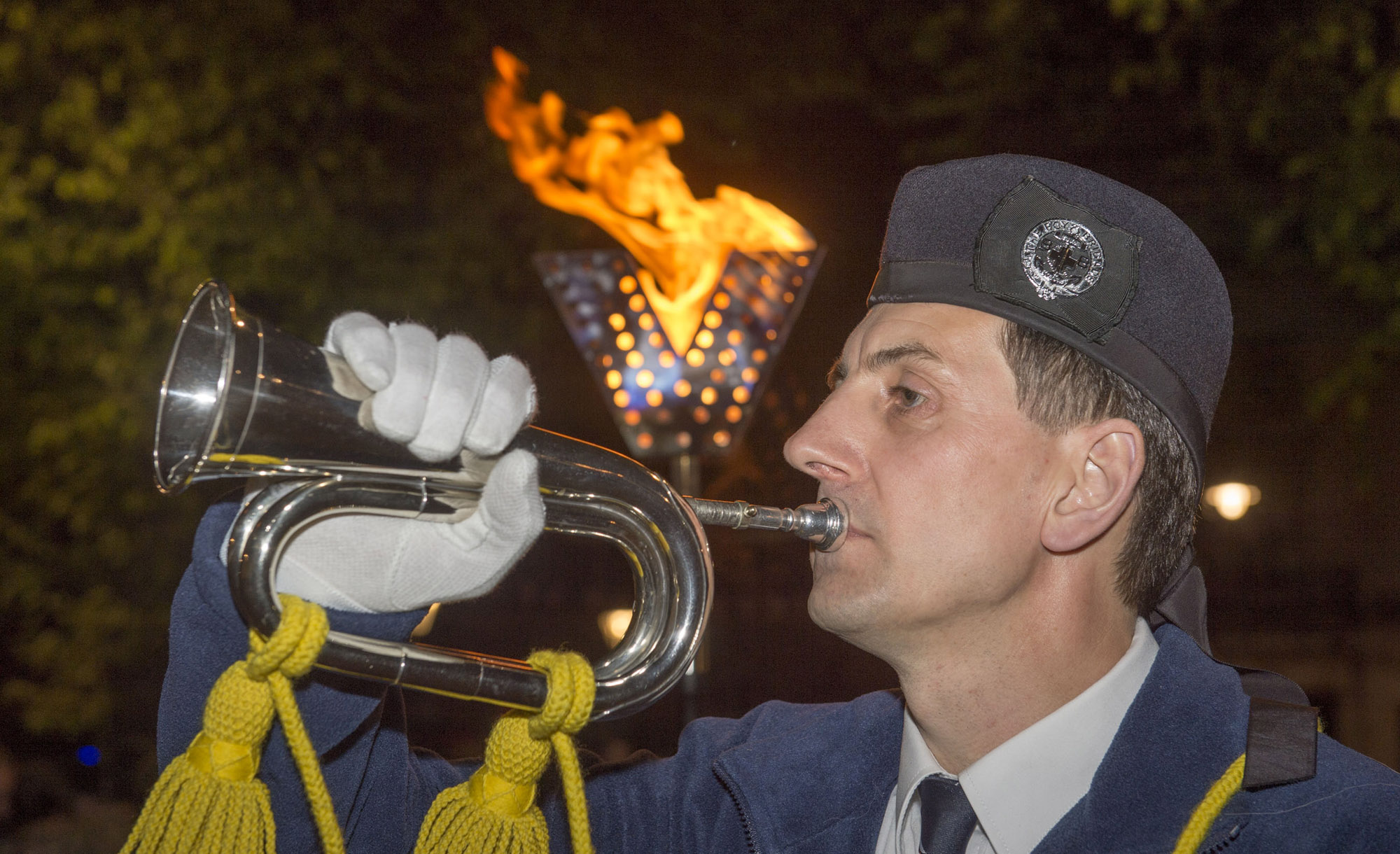 Leicester Museums Collection
Children's graffiti
This piece of concrete is from St Mary's Field Infant and Nursery School (now a primary school). It's a concrete slab which was part of a World War Two air raid shelter in grounds of the school. They discovered these children's drawings when they were removing it. On the surface in pencil are children's names, sketches and a drawing of the Blitz.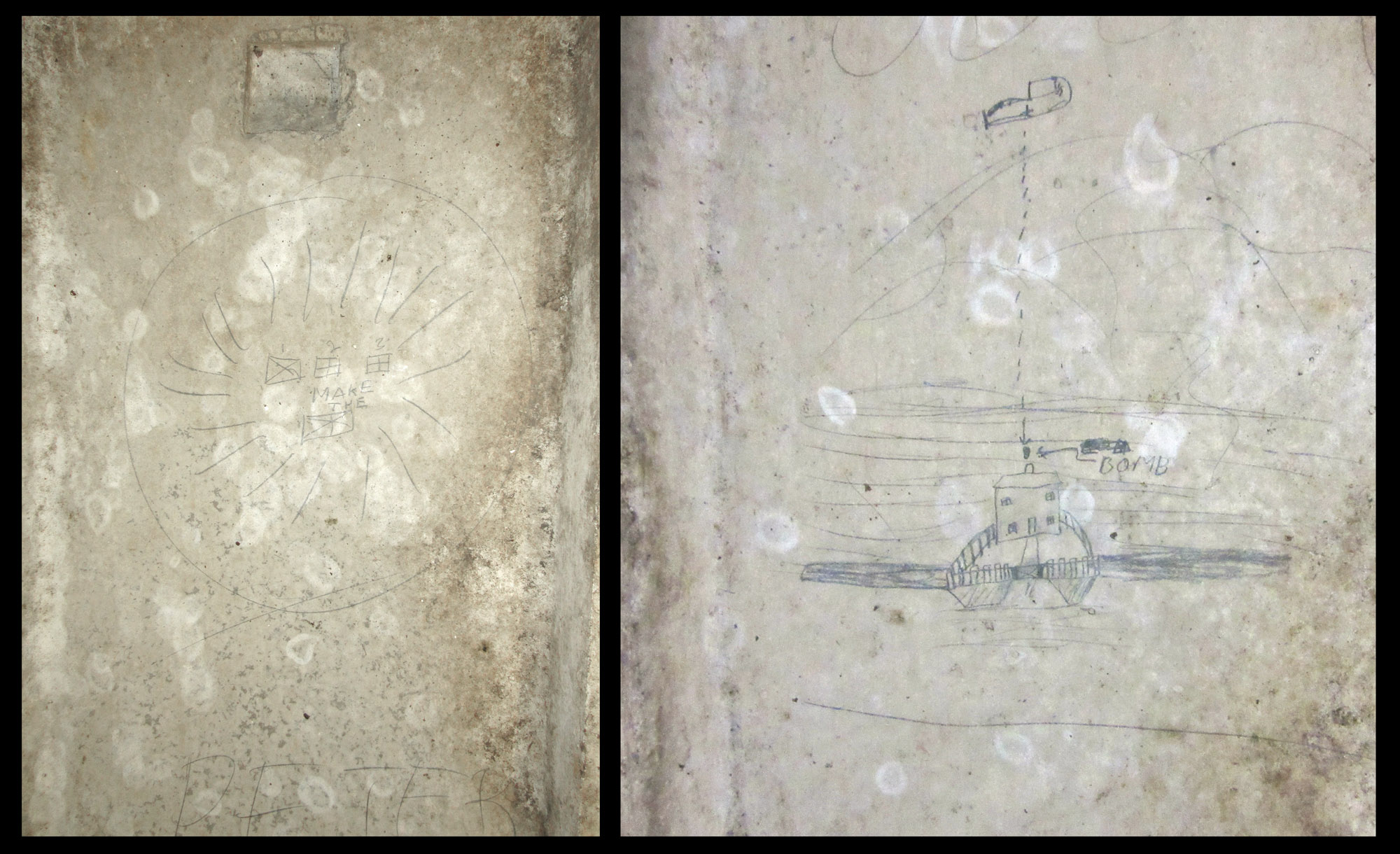 Wartime paintings by Kenneth Holmes
Left, 'Sudeley Avenue' watercolour 1941
The 'Leicester Blitz' took place in 1941 with many places across the city affected. This painting shows a damaged house on Sudeley Avenue near Abbey Lane.
Right, 'Conduit Street' watercolour, 1941
This painting shows a bombed house on Conduit Street near London Road.
Kenneth Holmes was born in Skipton and went to the College of Art in Skipton, then Leeds and finally studied at the Royal College of Art. Obtained A.R.C.A. in engraving and mural design in 1928. Later becoming Principal of the Leicester College of Art from 1934-1956.  He was active until the 1950s. In 1941 he painted a series of 23 watercolour drawings of the bomb-damaged areas of the city, purchased the following year by the museum.

Leather boots
This well-used pair of black leather boots was worn by a young boy during World War Two.  The Utility mark can be seen stamped inside indicating they were part of the scheme that strict limits on the way they were manufactured.  This scheme applied to clothing and shoes laying down regulations as to how much yardage of fabric you could have in a garment, how many tucks, buttons and so on (this caused hemlines to go up and slim styles to become fashionable).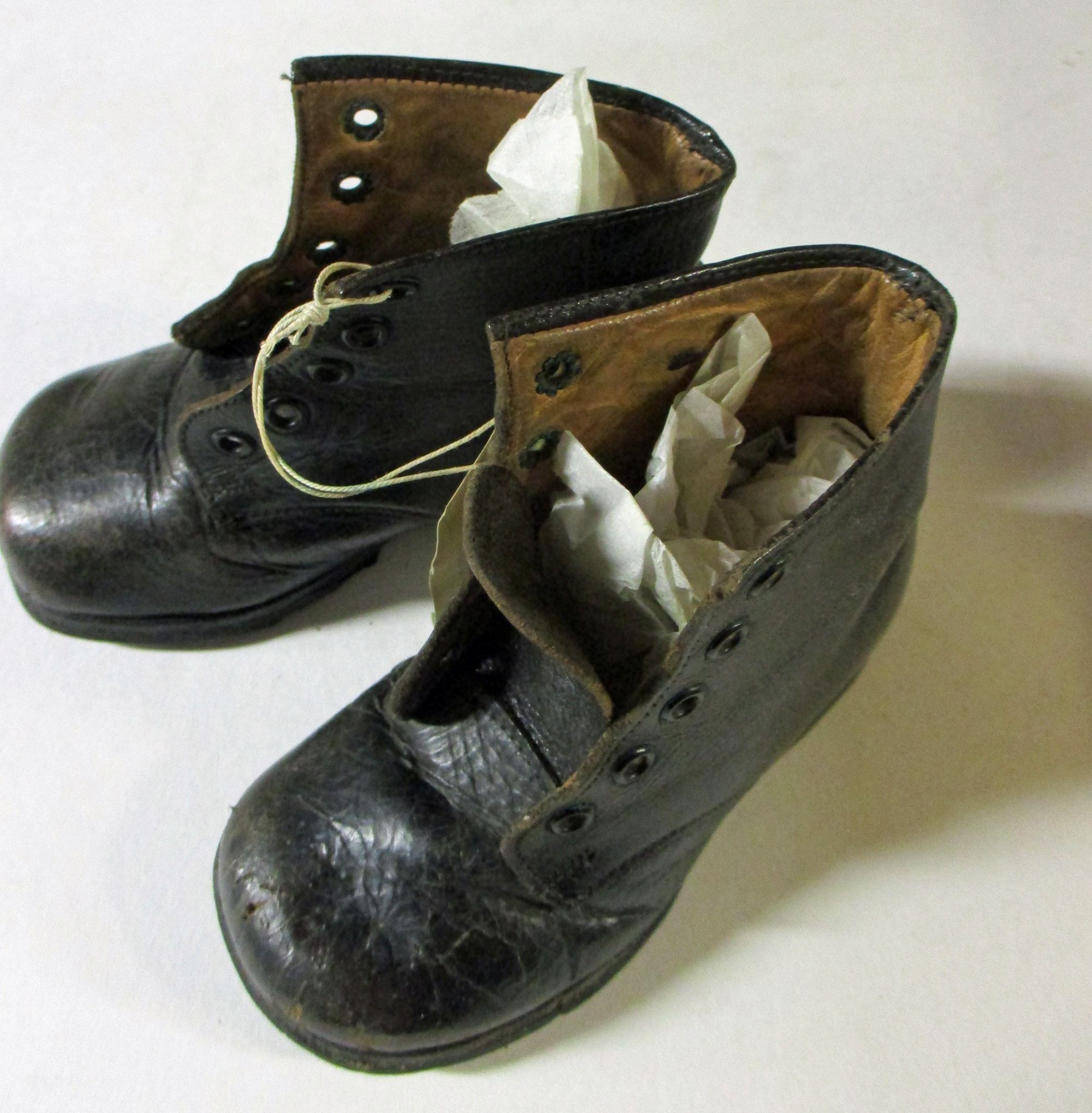 The Utility clothing scheme was a form of rationing brought in to control the limited amount of textile materials that were available. The Government imposed regulations on clothing factories so they had to produce garments that complied with the new rules. These restrictions were all to reduce the amount of materials used up. Similar restrictions were enforced over shoe production and shoes were encouraged to be sturdy and safe, with the emphasis being on practicality rather than appearance. I think this can be seen in the boots!
Even after VE Day the Utility scheme continued for another six years until 1951. Most Utility clothing should still have the 'CC41' mark somewhere, which makes it easy to identify (CC stands for civilian clothing).
Air raid information booklet
The booklet was produced in order to advise citizens of Leicester on what to do in the event of an air raid.
At the time, air raid precautions were one of the most important responsibilities of the city council and this small handbook, 'Air Raid Precautions in Leicester' was issued to every house in the city giving essential information.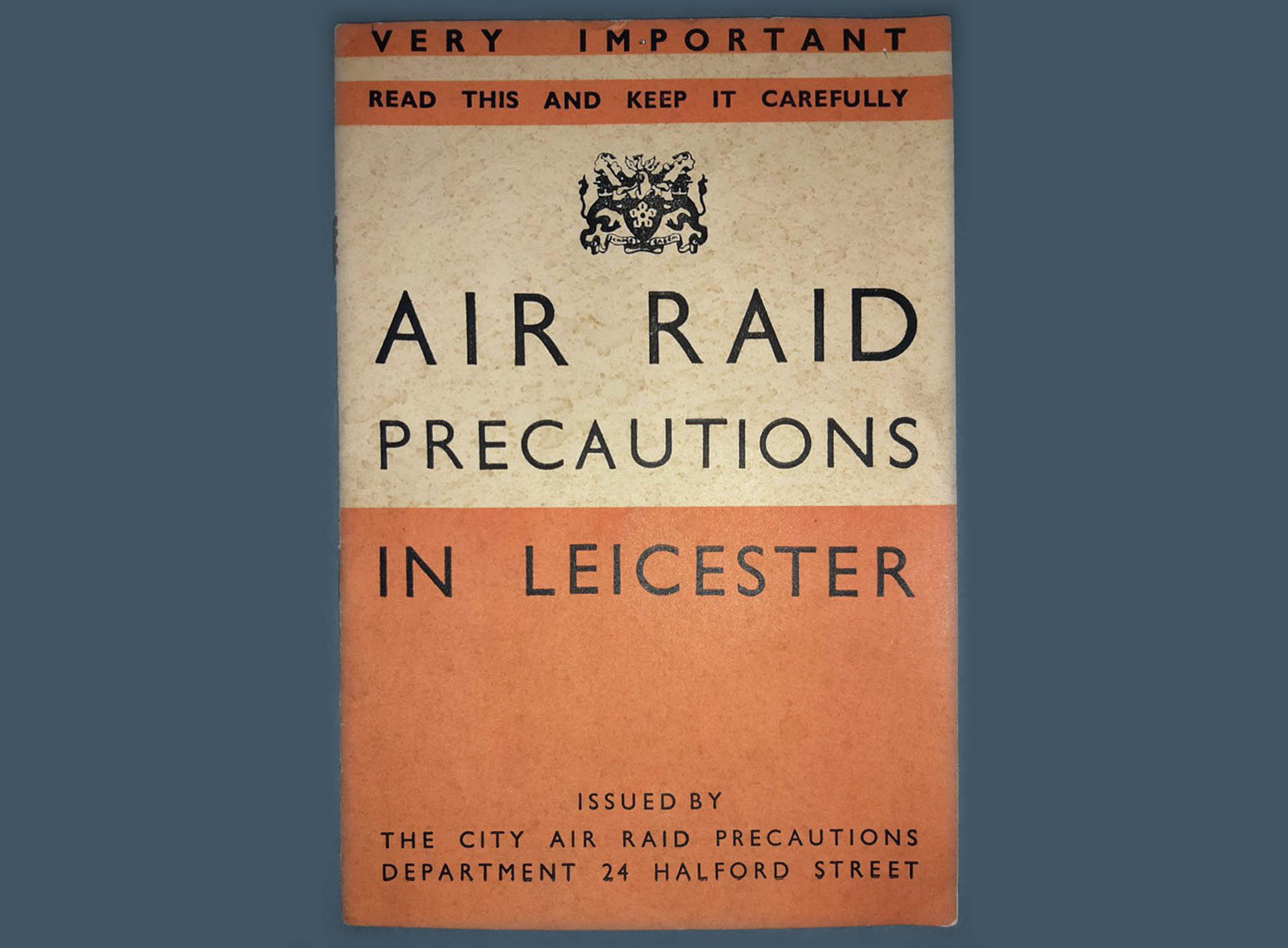 Further Reading
East Midlands Oral History Archive
EMOHA has a catalogue of VE day memories audio recordings that can be heard on their website.
Leicester Mercury
Browse images from the archives in this gallery.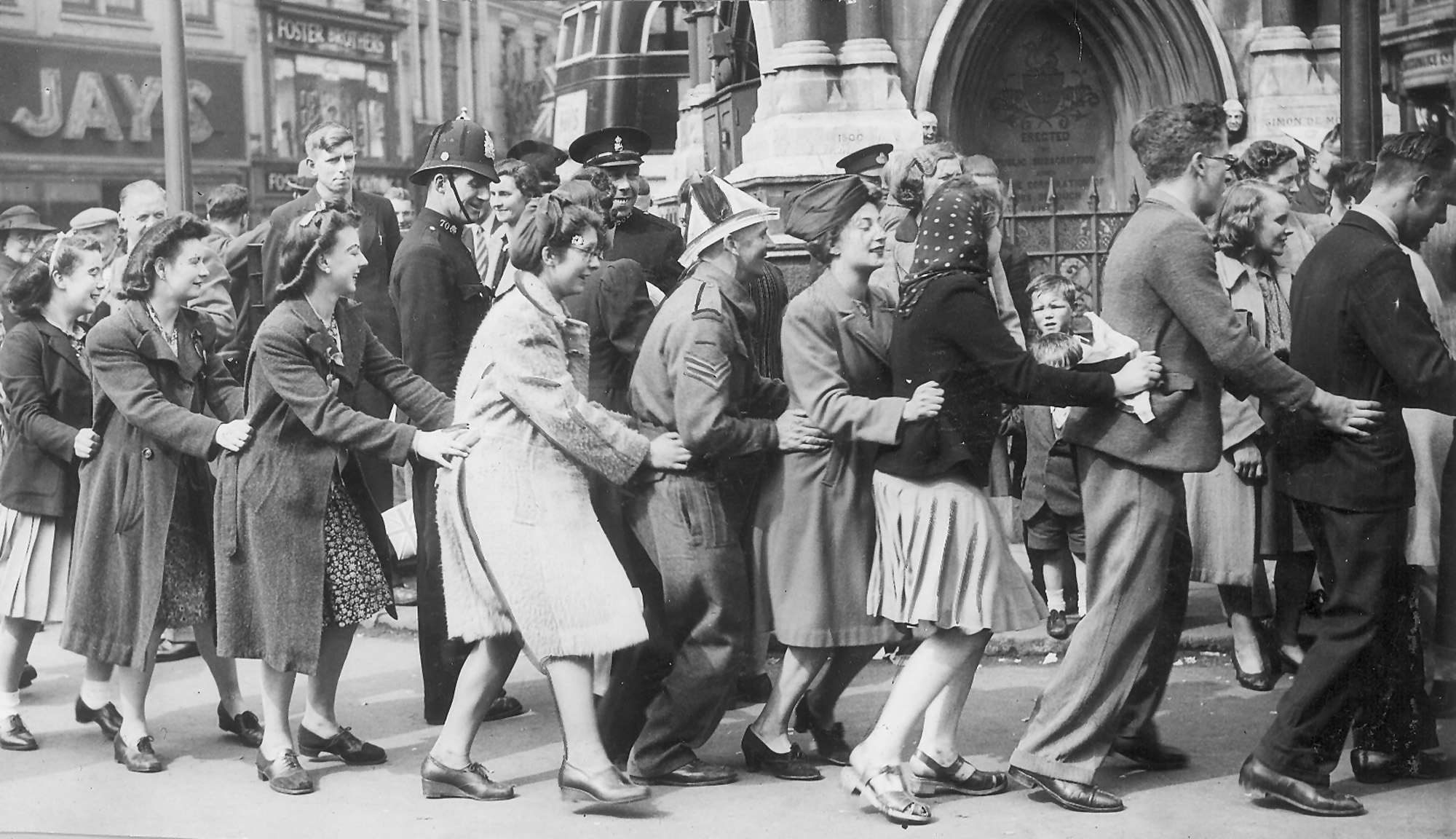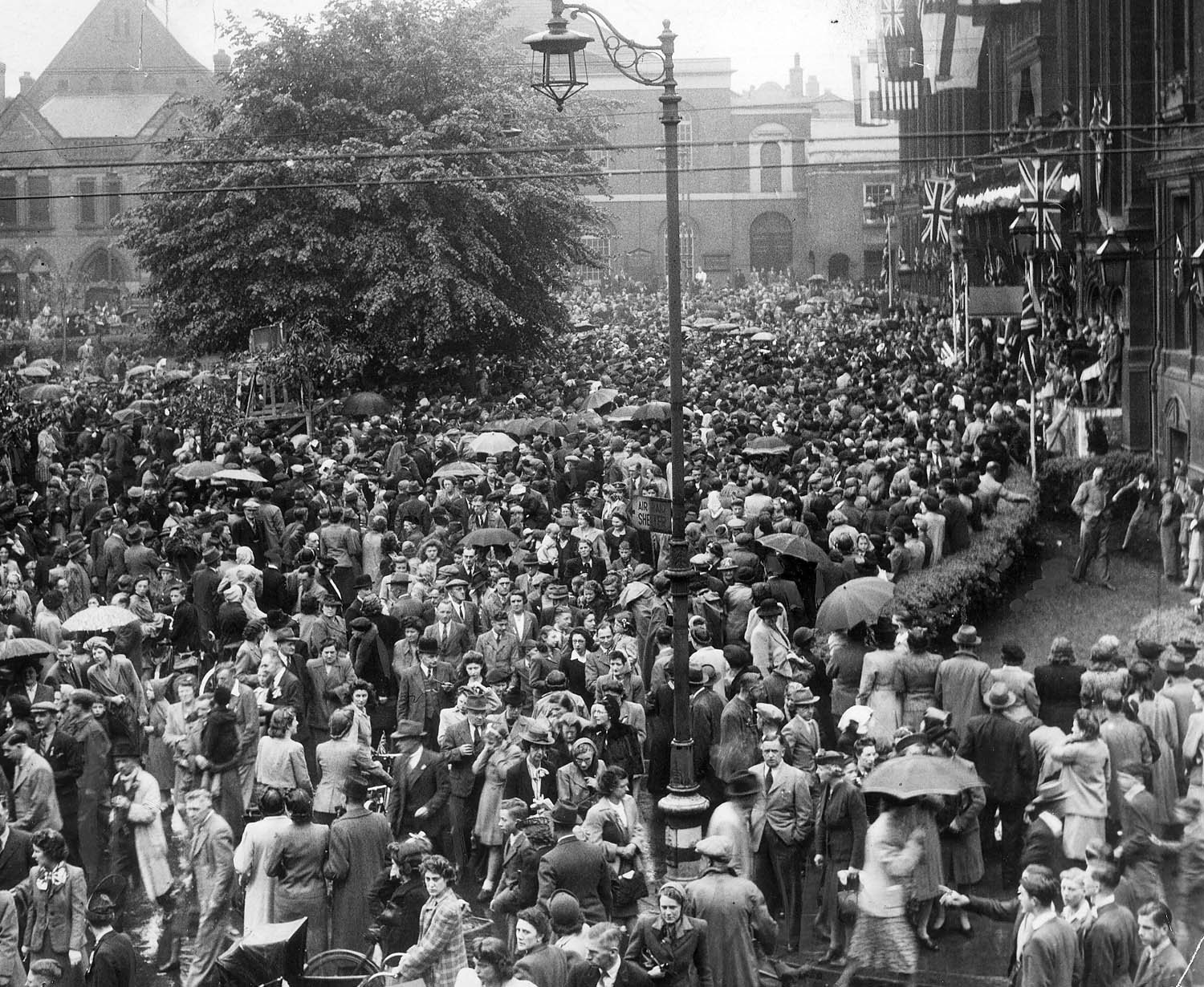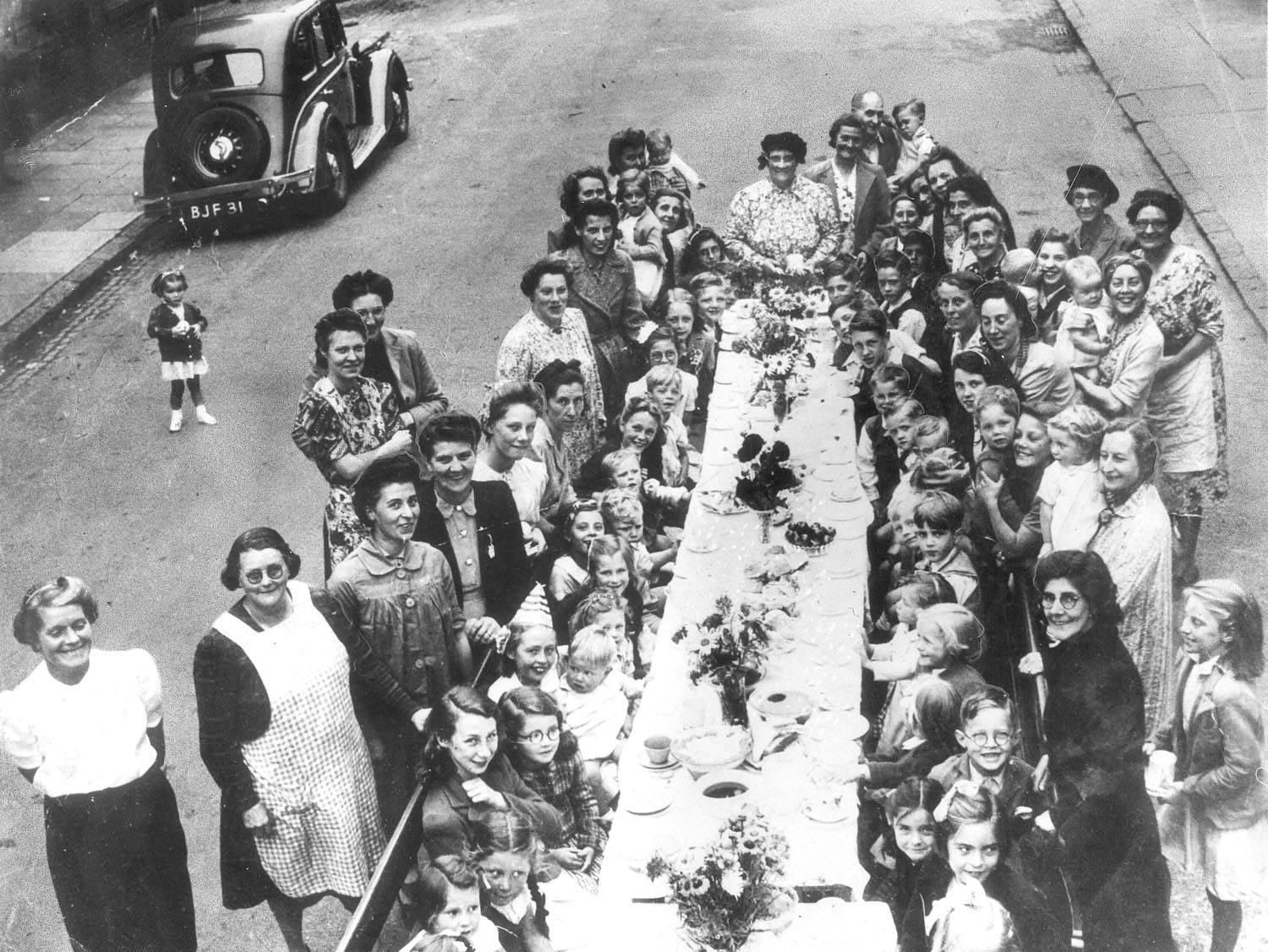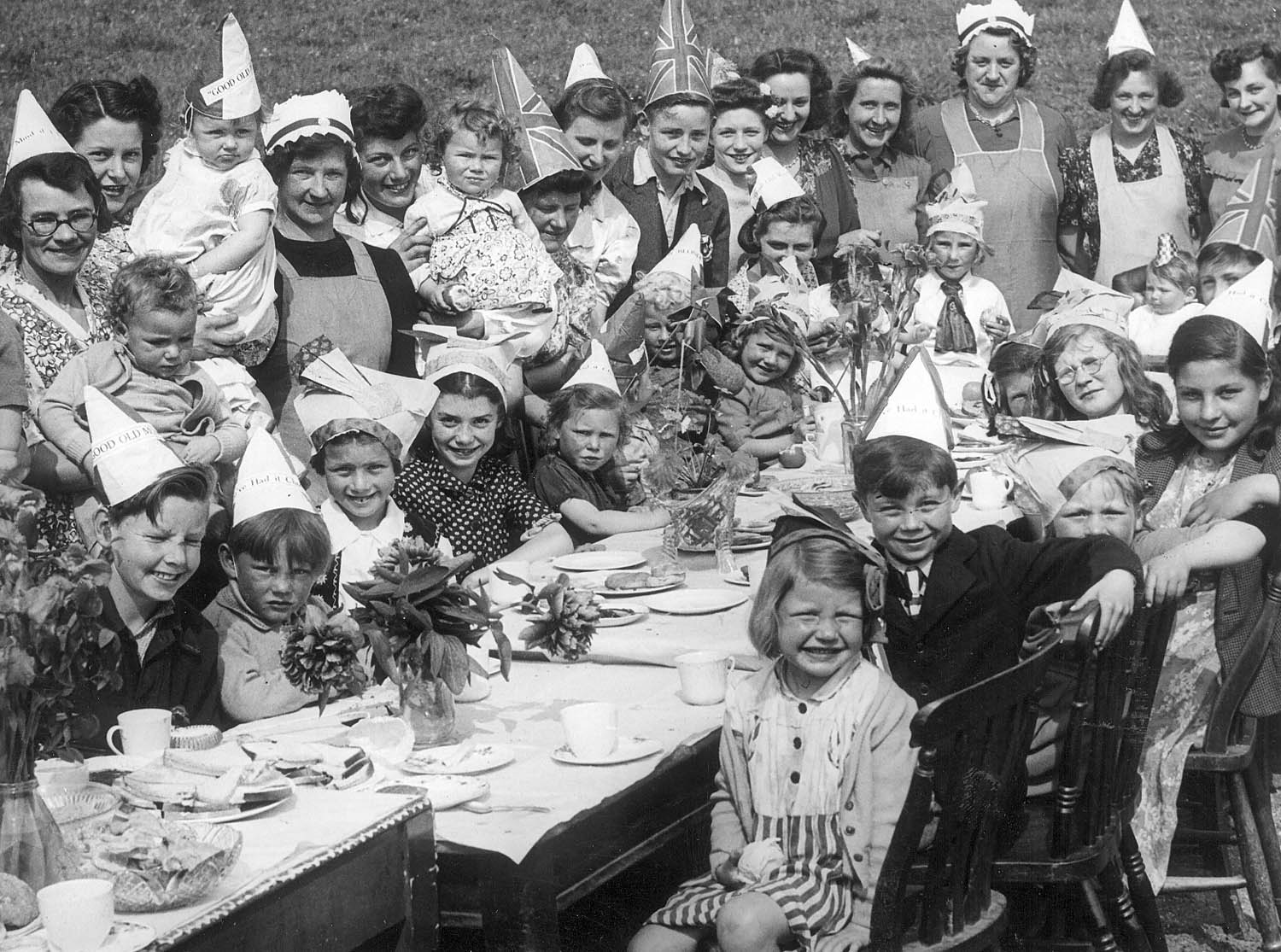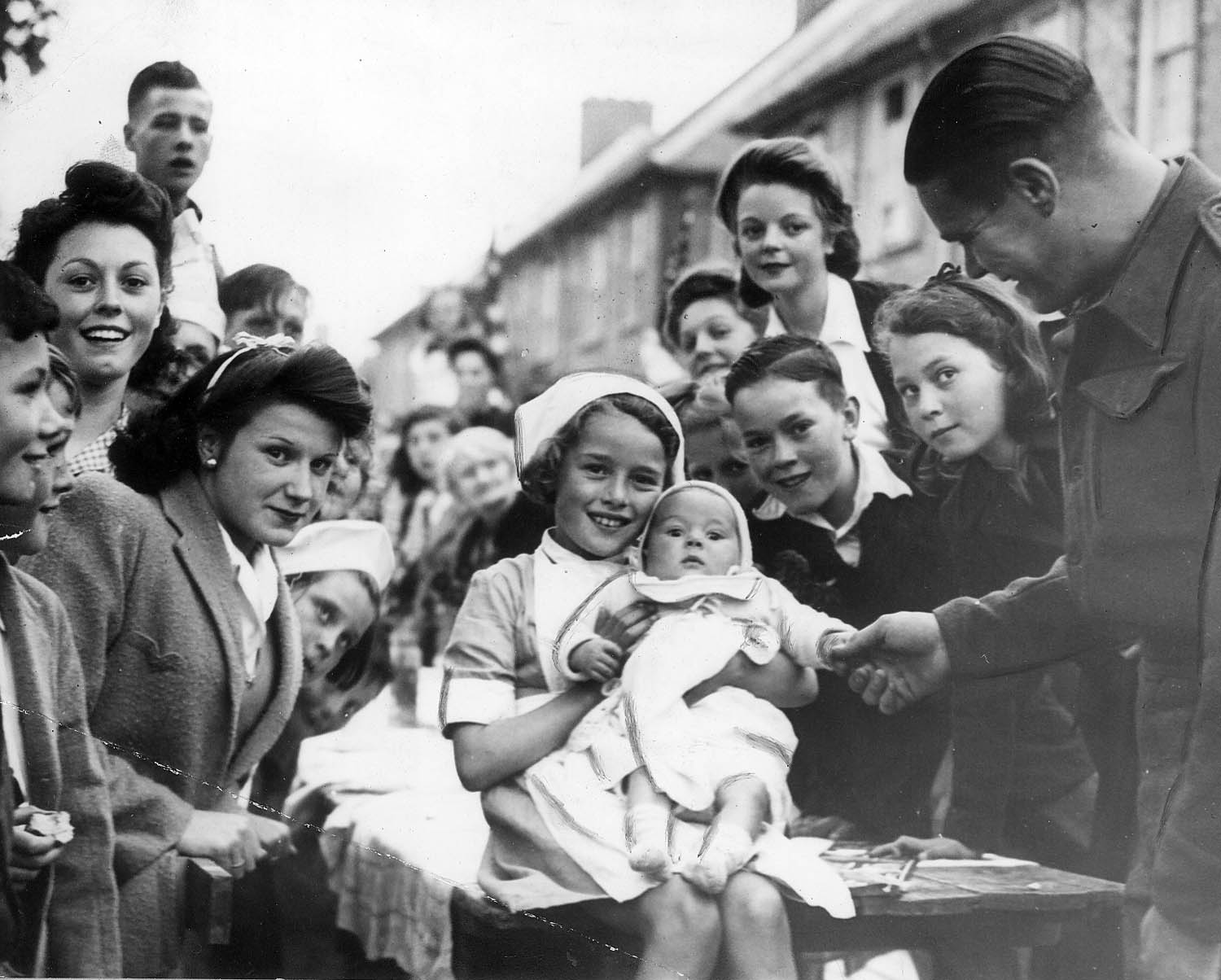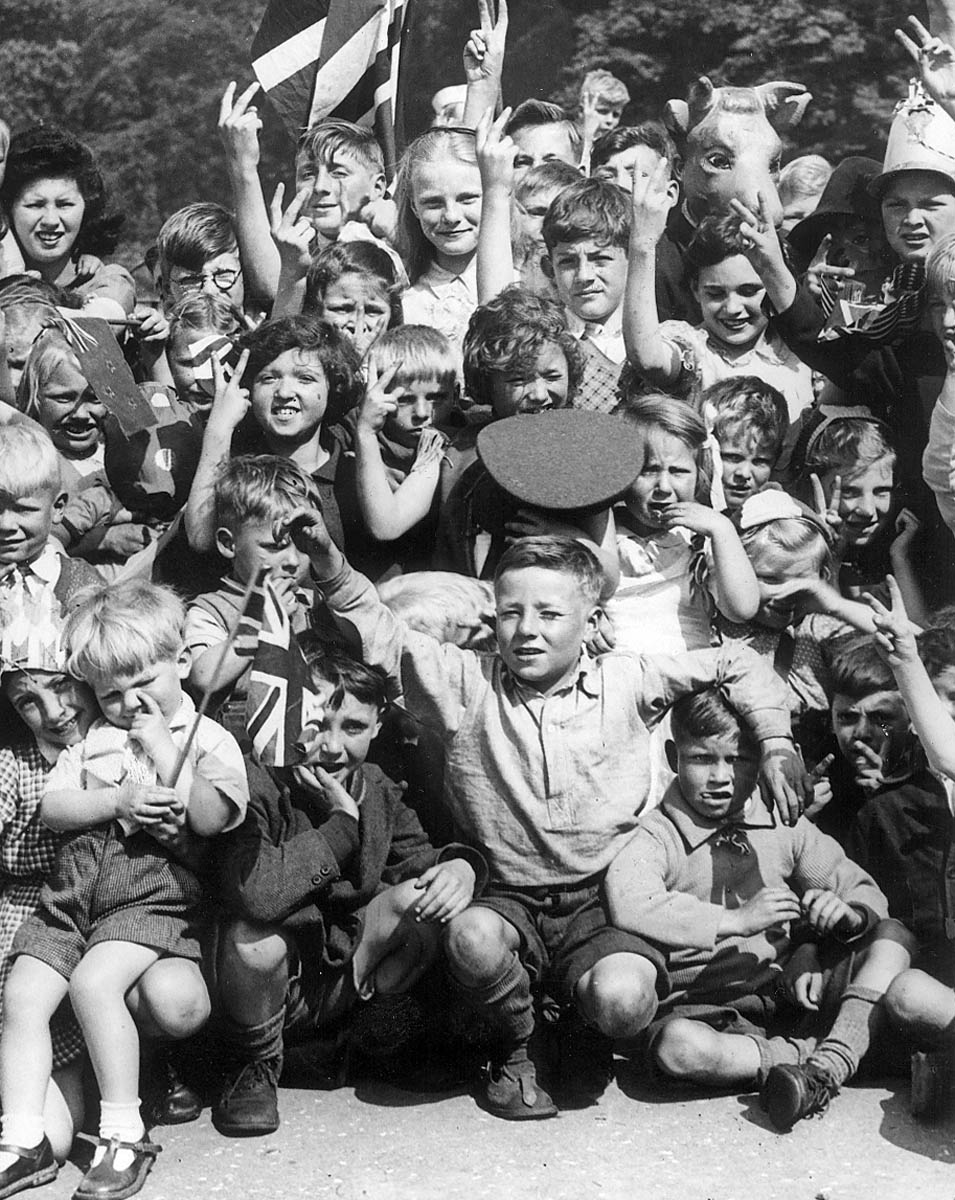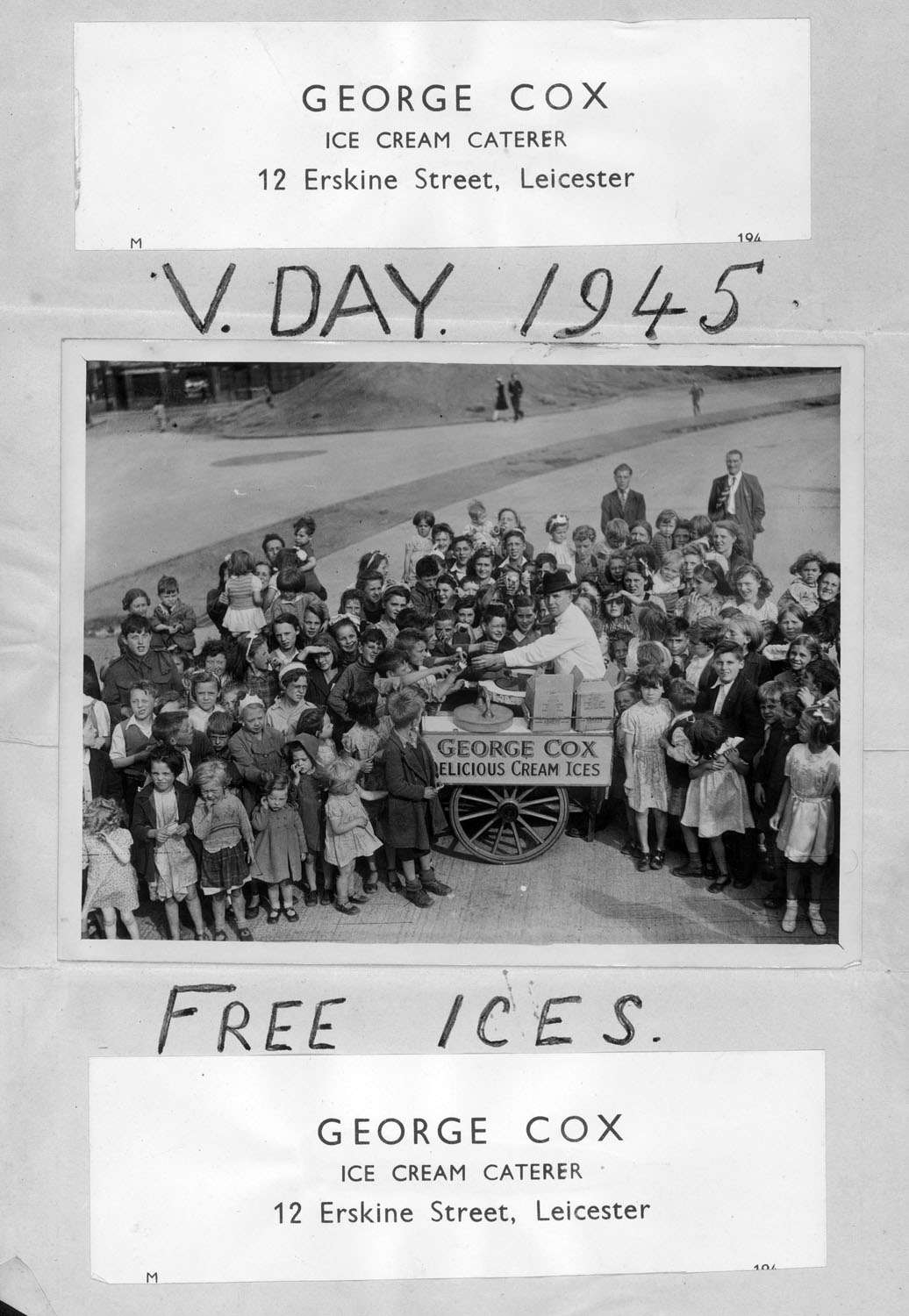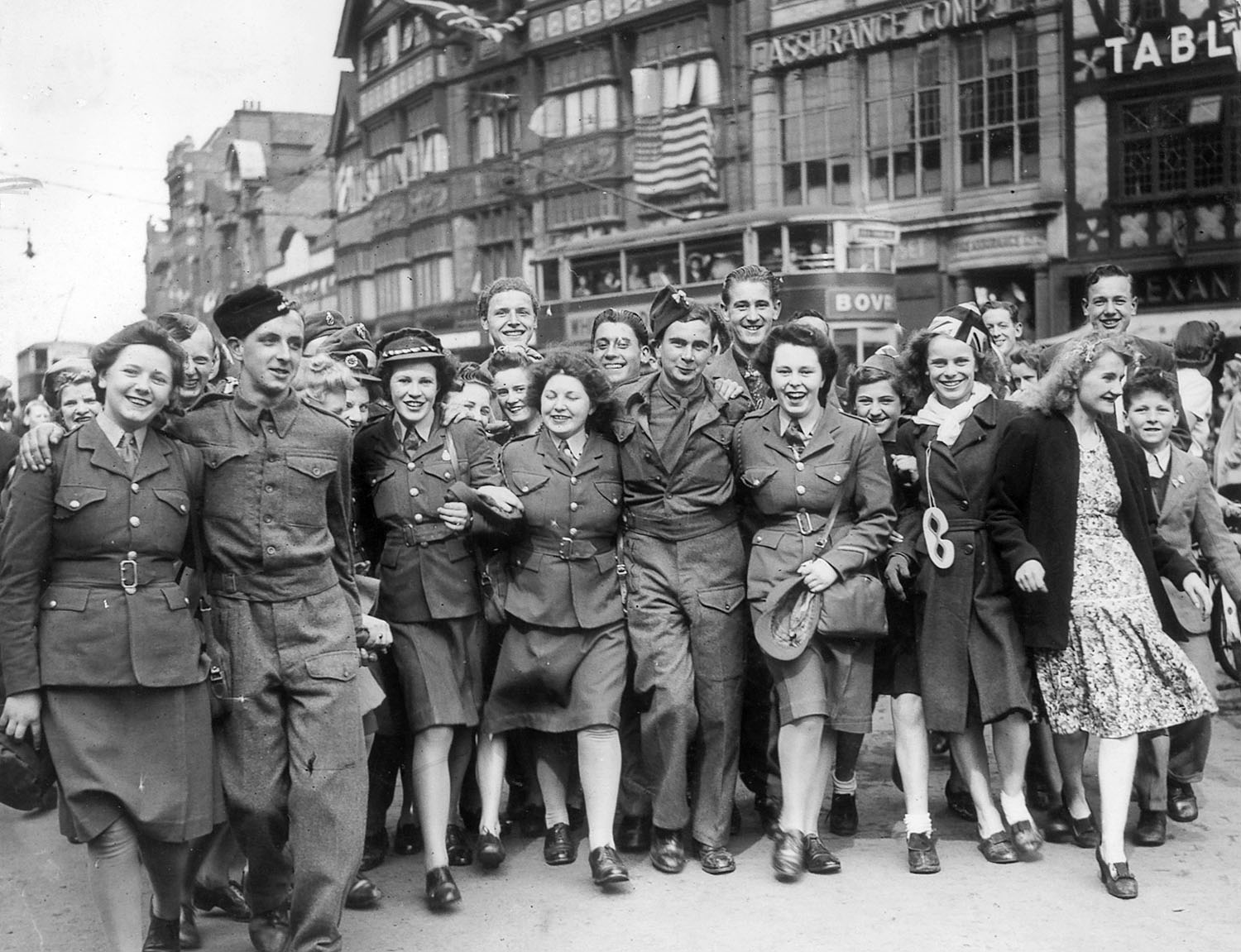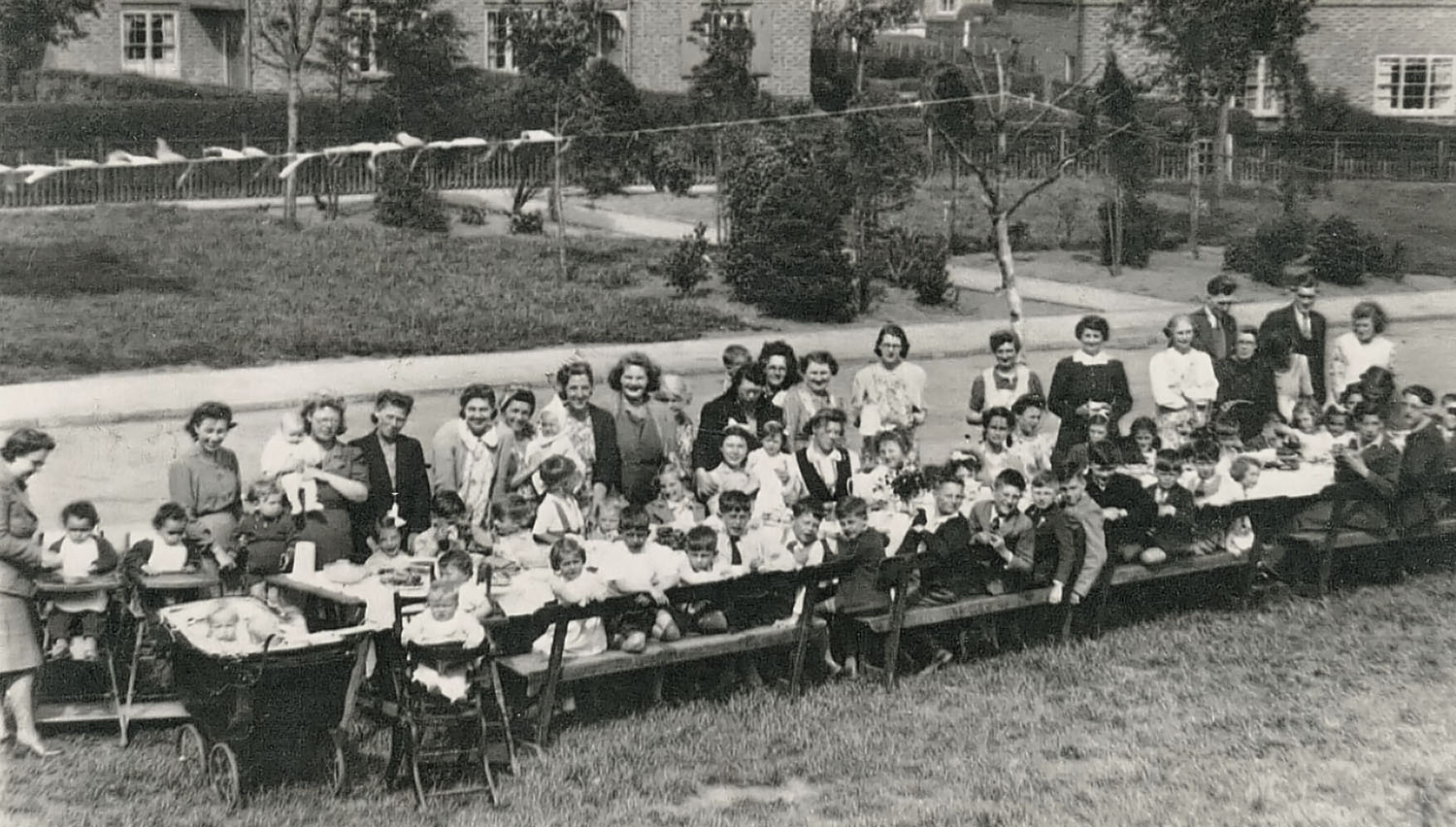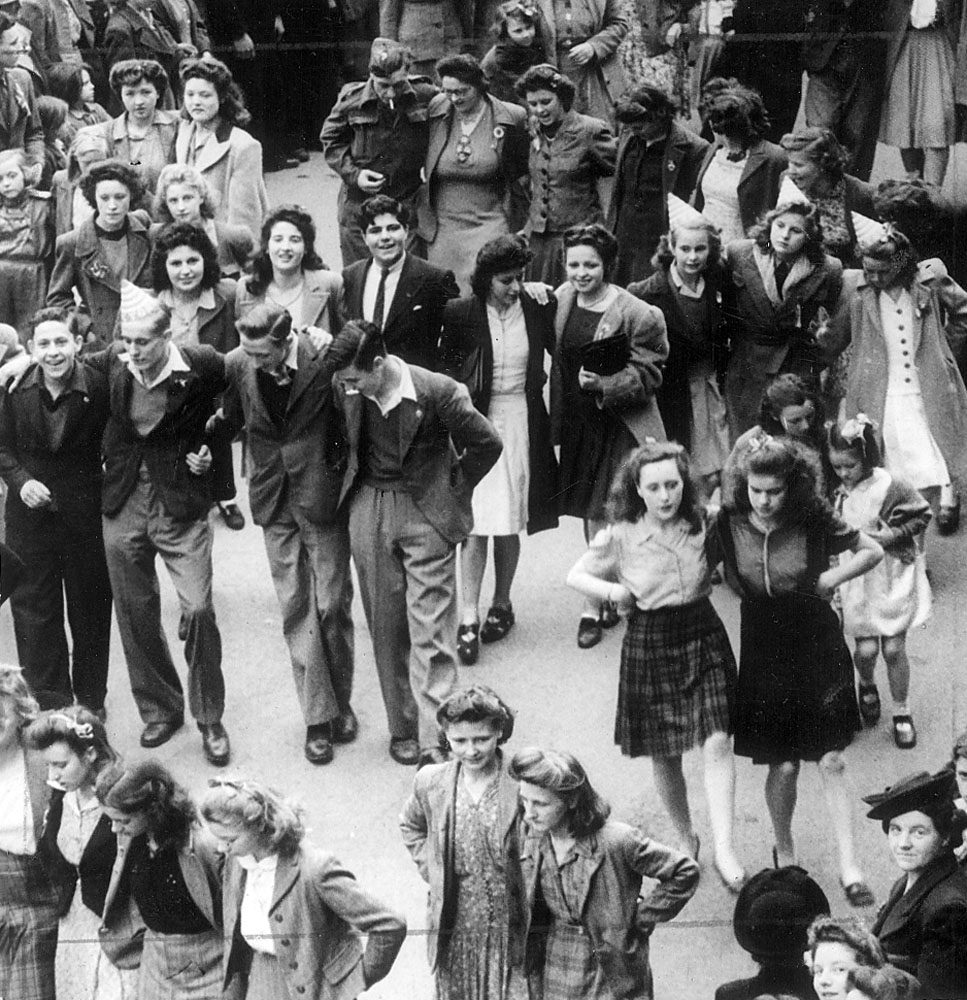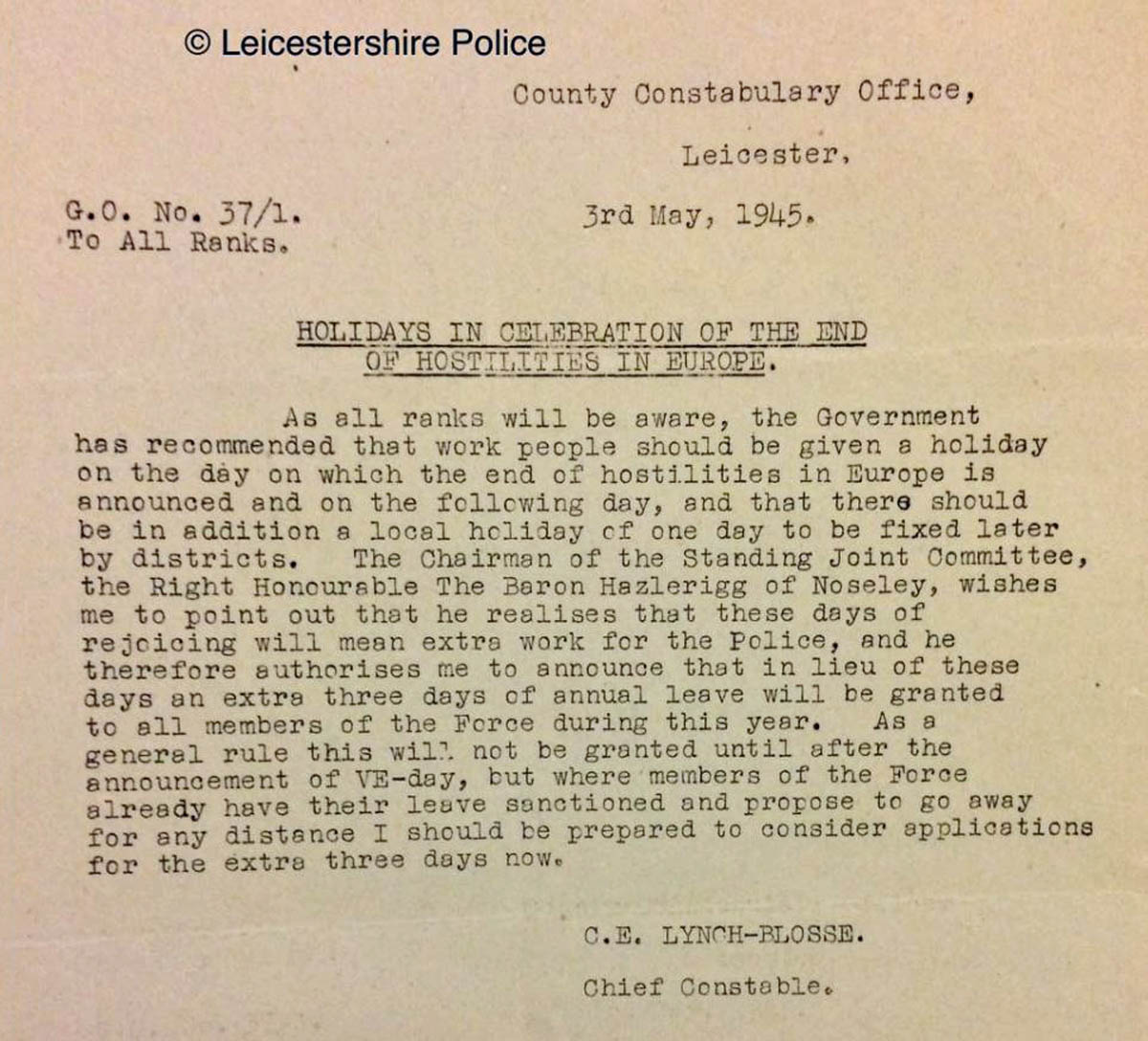 Your ultimate guide to visiting the city